This post may contain affiliate links, which means we may receive a commission if you purchase through our links. Please
read our full disclosure here
.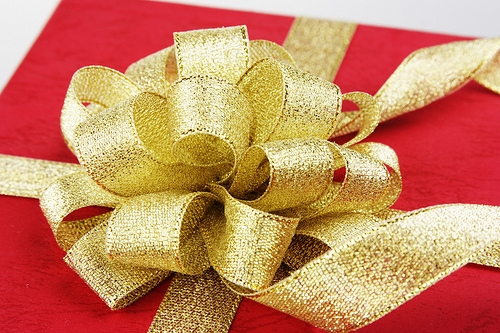 Although you already know what you're going to be wearing to your holiday party, you still may have some shopping to do. If you are not DIY-savvy like myself, you may find yourself in a bit of a pickle — what do you bring for the host to thank them for hosting such a fabulous holiday party?
Fear not, I am here again to help! Below are four simple and festive gift ideas for any host. And the best part? These will work for ANY sort of party!
Festive Fragrances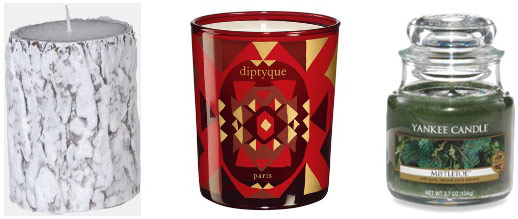 Who doesn't want their home to smell like pine needles and cinnamon in the winter time? If your host is candle-crazy then look no further than a festive candle for them as your thank-you.
While there are some seriously festive and extravagant Christmas candles out there (the Diptyque one above is definitely a splurge), there are plenty of candles that simply smell of wintery goodness. So candles are a great option when buying for a host — there are tons and tons of options!
Warm Wintery Drink Mugs

There are few better things to do on a cold winter night than snuggle up in a cozy blanket with a good book and a warm drink.(Hot chocolate, apple cider, tea, coffee, I love 'em all!) So what's more useful (and adorable, and inexpensive) than a nice mug?
You could buy your host a festive mug (some of them are SO CUTE — that penguin one? Ah!) or personalize it and buy a monogrammed mug. Either way, a mug is always functional, so you'll be sure that your host will get some use out of it.
For the Fashionable Host

Although I do love a nice-smelling house and a good cup of hot chocolate, I have an obsession and serious love for infinity scarves. (I'm wearing one now!) They are the PERFECT winter gift for a fashionable host.
Why gift an infinity scarf? They are a great accessory to keep you warm during these chilly months and will fit anyone – no size-memorizing required. Also, you will have the fun of picking out a pretty color for your friend!
Delectable Edibles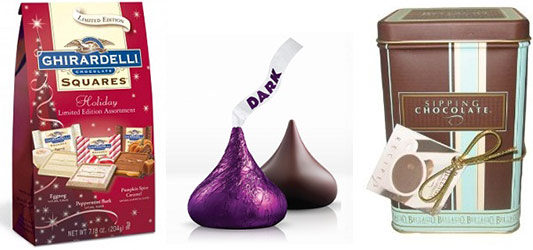 Okay, I retract my previous statement….hold the scarf and give me chocolate! This will be a great gift for any lover of sweets. You could go with an assortment of flavors (yes, please), with dark chocolate, or some very festive hot chocolate. Any chocolate lover would be more than pleased with any of the above gifts.
Your thoughts?
Are you going to any holiday parties this season? Are you bringing the host a gift? Do you have any fun DIY gifts for the host? Which gift would you most like to receive? Let us know in the comments below!! 🙂