This post may contain affiliate links, which means we may receive a commission if you purchase through our links. Please
read our full disclosure here
.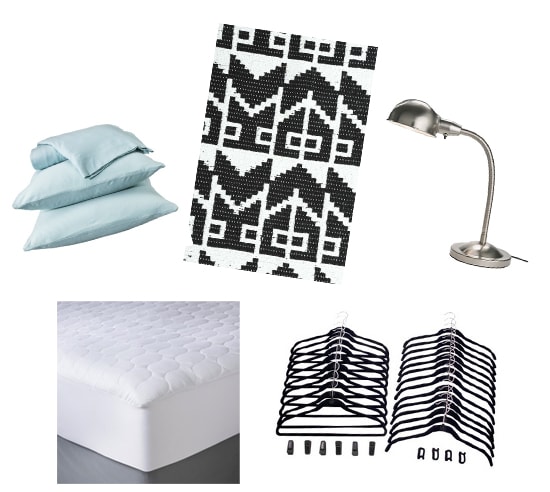 Here at CF, we've talked a lot about budgeting your money and calculating your splurges. Unfortunately, spending on essential items often interferes with spending on clothes, beauty products, and even going out with your friends.
Fortunately, it's not impossible to get your essentials for less – it just takes some strategic planning. Here are 12 ways to save money on the essentials so you'll have more money for the fun stuff!
Books
Like it or not, it's pretty difficult to make it through college without cracking a book. Trying to depend on loaners from the library or classmates is a bad bet, too, especially around exam time, so you will eventually break down and buy your books. But buying books doesn't mean you have to spend a fortune. Here are four ways to save on your textbooks:
Don't buy your books until you need them for class. Sometimes professors drop books, swap books, or run out of time before the end of the semester. So wait a few weeks to avoid buying an unnecessary textbook.
Buy used. You can check out used bookstores near campus, talk to friends, and even check out online classifieds like Facebook Marketplace, which often has used textbooks for sale.
Buy off campus or online. While it may be convenient to buy your books at your campus bookstore, you can almost always find them cheaper by shopping elsewhere. For online shopping, try Half.com for some fantastic deals!
Try renting your textbooks. There are tons of new book-renter websites popping up all over the web that allow you to rent your books and then send them back when you're finished for a fraction of the cost of buying. For the best selection, check out popular sites like Chegg or BookRenter.
Food
When you're juggling exams, papers, internships, and projects every day, fast food starts to become more and more appealing. But not only is this habit unhealthy for your body, eating out in general is nasty for your pocketbook. Cut out the fast food and use these tips to cut your grocery bill even further:
If you're on a meal plan, use it! Many schools won't let you roll over your leftover funds from one year to the next, so don't be afraid to use your meal plan to the max.
Make a list. Your mom wasn't just being anal when she'd plan out a month's worth of meals before hitting the grocery store: deciding what you're going to make for a week before stocking up on food helps prevent you from buying excess and letting fresh food go to waste. Plus, it never hurts to double-check your fridge and cupboards before you buy another can of tuna. You can use a calendar and notepad on your phone for quick reference when in the store so you don't end up over-buying.
Go vegetarian once a week. Meats, especially red meats, are flat-out costly, and often unhealthy. Going vegetarian is better for your body, the planet, and your bank account. If you can't go full-on vegetarian, consider eating vegetarian one day a week. Many college girls are giving meatless Mondays a go, and with mouthwatering recipes like Grilled Cheese Sandwiches with Fig and Basil, there's no need to feel restricted.
Drink your water. Juice, pops, and energy drinks are not only costly, but generally add little or no nutrition to your diet. Stick to water and milk to keep your dollars spent on nourishment.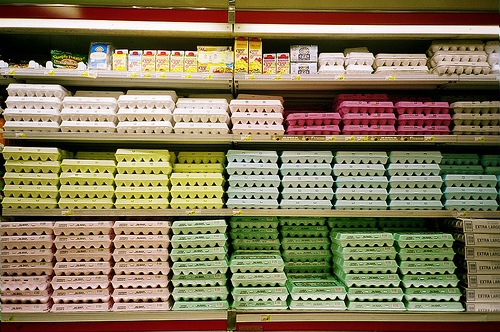 Toiletries
Nothing says "college essentials" like toiletries. Just imagine trying to go more than a day without toothpaste or shampoo, yuck! But you don't have to break the bank here either:
Skip the name brands. You might miss your salon hair products at first, but the extra change in your purse will make the swap worth it.
Clip out coupons. There are more coupons for toiletires than any other product, expect maybe food. So look for local store flyers or check out online printable coupon sites, like CouponCabin, for awesome deals on everything from shampoo to eyeliner. Just search for your favorite products, click, print, and save!
Stock up on freebies. Department and drugstore beauty counters are usually loaded with free samples. Stop by and ask them what they have available, they'll usually be more than happy to share. Hit one or two stores and you'll end up with a whole bag full of goodies to last you at least a week!
Enlist the parents. Your parents are probably still supporting you a lot, and though it's not appropriate to ask for bar money, a care package from Mom with some eye makeup remover is totally in line.
What are your money-saving strategies?
How do you save money on your essentials? Do you keep the savings or spend it on something fun? Leave a comment and let us know!