This post may contain affiliate links, which means we may receive a commission if you purchase through our links. Please
read our full disclosure here
.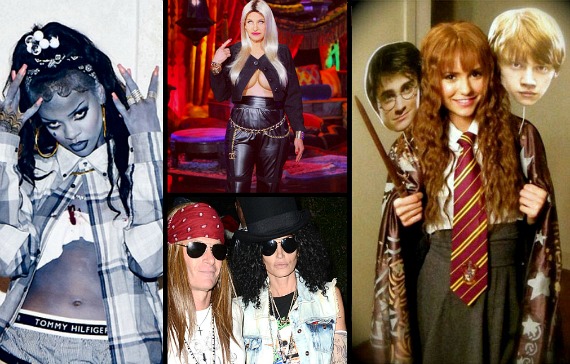 Photo Credit: ELLE
It's almost Halloween, and as is the case every year, I am way more excited than all of my friends. I am one of those people who gets REALLY into Halloween. Now that I'm college though, I see fewer and fewer people getting all ghouled up. Sure, people get into it if they're going to a big party, but what are those of us who like to stop by the party and then just curl up with our friends and watch Young Frankenstein to do?
I am so sick of hearing people say they're too old to dress up – and it started in high school! Sure, I barely have time to put together a costume with all my midterms, but last year I managed to find a black hoodie and black mask, get a toy cell phone at CVS, and slip into my favorite combat boots to be the ever-elusive "A" from Pretty Little Liars. This year, I'm going to put in a little more effort into it by tracking down the perfect red wig to be the perfect Cady Heron. Would I have been those things when I was eight? No, ma'am.
So, in case some of you need a little more convincing, here are 10 of the best reasons I can think of for why, whether you are 19 or 99, you are NEVER too old to dress up for Halloween.
1. Because you're never too old to be a fan of something.
And what better way to celebrate it than by dressing up as your favorite characters? The picture above of Nina Dobrev dressed as the golden trio from Harry Potter demonstrates this perfectly. I know you guys all secretly geek out over something – be it Disney Princesses or Supernatural. Halloween is the best night of all to show off that side of yourself!
2. Because it's a unique fashion opportunity.
As an aspiring stylist, I love to imagine what everyone, from celebrities to fictional characters to my BFFs would wear to different occasions or pick up on a shopping spree. If you're dressing up as someone (real or imaginary) recognizable but aren't recreating a specific look, think of it as a fashion challenge!
Find a look that is SO Lady Gaga or exactly what Olivia Pope would wear if she had to consider practical footwear for a college party. It's also a chance to rock a style you never would – one that's the total opposite of your own.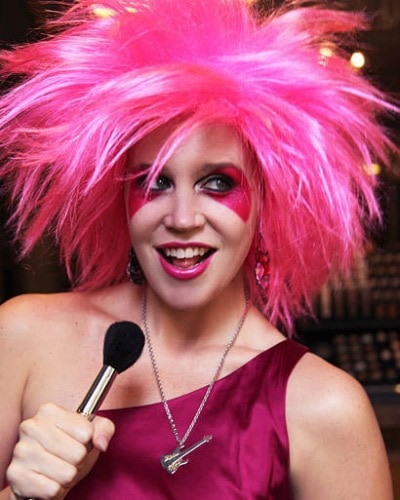 Photo Credit: ELLE
3. Because you get to play with makeup.
For all you beauty buffs out there, this is your chance to do all the wild looks you could never wear anywhere else! Use makeup to really define your look – play with crazy colored lipstick and eye makeup that matches your character's look (for example, rock blue winged eyeliner and a red lip if you're going as Wonder Woman).
4. Because there are parties to go to.
You are in college after all, and you can't go to a Halloween party without a costume, right?
5. Because you have awesome friends.
That means group costumes! Think of all the fun photo opportunities and goofy antics a group costume will lead to. For some awesome inspo, check out this Buzzfeed list.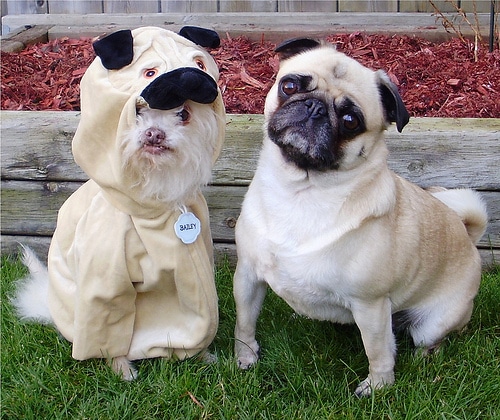 6. Because you're more creative now.
Sure, you could be a witch for the zillionth year in a row, or you could try somethingnew and clever! Make your costume a play on words (like the classic "ex-wife" from Mean Girls), a favorite celebrity, or heck, even make like these pups and have your friends all dress up as one another.
7. Because you're never too old for candy.
Don't even try to deny it – you'll never say no to a Kit Kat or a roll of Smarties. And although your trick-or-treating days may have come and gone, on Halloween there is generally candy EVERYWHERE. Whether it's brought by your favorite professor or handed out in the dining hall, show you deserve it by getting in the spirit in a great costume.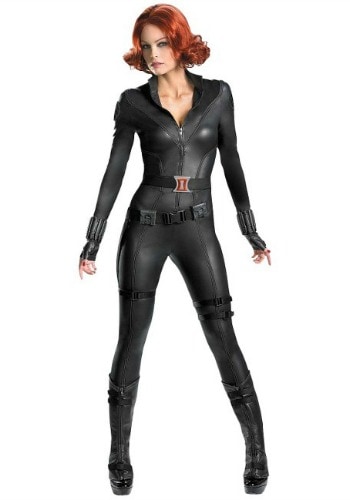 Black Widow costume: Target
8. Because you feel awesome.
There's nothing that makes you feel more confident than taking on the role of your favorite superhero or it-girl for the day. Slip on some spandex and high-heeled boots or pumps and a power suit and you'll emerge from Halloweekend feeling ready to kick butt the rest of the semester.
9. Because you're a kid at heart.
In fact, you're a college kid! Do what you love and what makes you happy – there's something so whimsical and awesome about Halloween. Why let this cool holiday pass you by? Especially…
10. Because it's fun!!!
What other reason do you need?
What do you think?
Do you usually dress up for Halloween? Are you planning to this year? If so, as what? What are some of the best costumes you've ever seen/worn? What are you Halloween plans? Let me know in the comments!