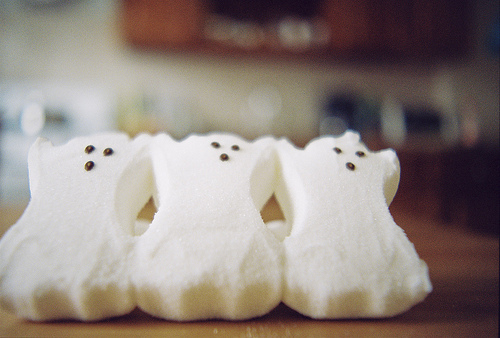 Every year without fail, away football games, homecoming, and my sorority's Big Little night always fell right around Halloween, leaving me with pretty much zero funds to invest in an awesome costume. So, what's a girl to do when she's broke but still wants a rockin' costume? Find free Halloween costume ideas, that's what.
Don't worry friends, CF is to the rescue! In this post, I've listed 10 non-lame and non-lazy Halloween costume ideas that you can create from pieces that you (or one of your BFFs) will certainly have in your closet.
Let's get right to it!
1. A Doll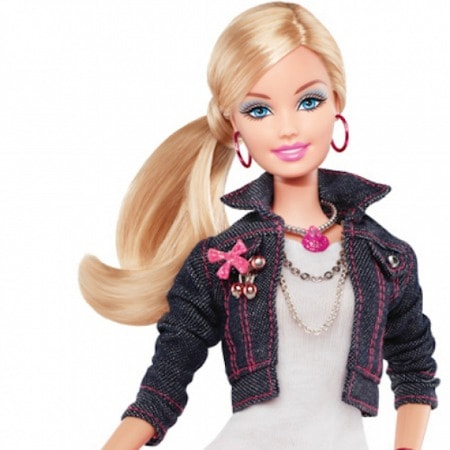 Promo Material
There's two ways you can go with this idea — a Barbie doll or a porcelain doll.
For Barbie, all you need is a hot pink dress and matching high heels. If you have an acid-washed denim jacket or anything sequined, be sure to wear that, too! Another fun idea is to look in your sorority house's costume closets or even your mom's closet for an '80s inspired party dress.
Make your hair huge with hot rulers, a teasing comb, and ton of hairspray. (Of course it helps if you're a blonde, but it's totally not necessary!) Finish with pink lipstick, shimmery pink blush, blue eyeshadow, and tons of black mascara.
For a porcelain doll, wear a white button-down shirt with a peter pan collar, a frilly shirt, white lacy socks, and Mary Jane flats or heels. Braid your hair in pigtails, or use a curling iron to give yourself tight, Shirley Temple-esque curls all over your head.
Use heavy blush (or even light lipstick or cheek stain) to fill in pink circles on your cheeks, and use eye liner to draw in thick eyelashes under your eyelids. Finish with lots of mascara and matte pink lips.
2. A Hippie
Screen Capture
Thanks to '70s fashion making a huge comeback, it should be a cinch to gather up all of the pieces you need for a fantastic hippie costume.
Start with a pair of bell bottom-shaped jeans and find either a peasant top or floral patterned button down to wear with it. Add fringe boots or platforms, then wear a hairband across your forehead.
Put waves in your hair or braid random strands around your face. Finish the look with layered statement jewelry, a faux fur or suede vest, and a cross-body bag.
3. A Fashion Victim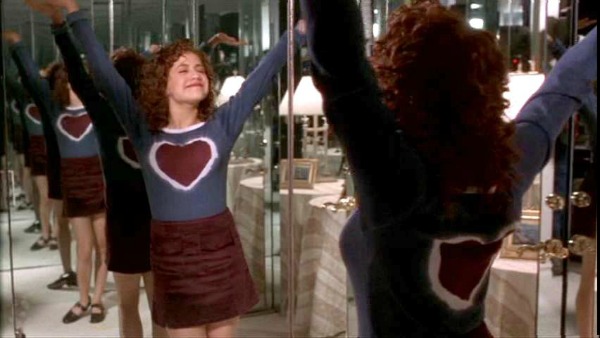 Screen Capture
If you have a quirky sense of humor (and have had more than a couple questionable trips to Forever 21) being a "Fashion Victim" could be a great option for you!
For this costume, simply wear all of the most polarizing fashion trends you can think of at the same time. For example, wear a dress over a pair of jeans, a fedora, a fur vest, sneaker wedges, a loud scarf, too many bangle bracelets, and a ring on every finger.
4. A Kid Who's Sick and Home From School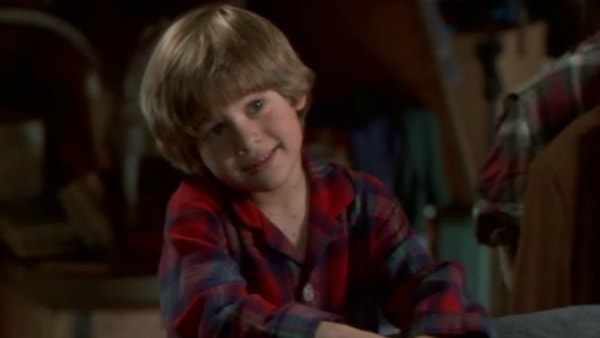 Screen Capture
Dressing as a kid that's home sick from school is a great costume option if you want to stay warm and look absolutely adorable.
If you're like me, you have more pairs of matching pajama top and bottom sets than you're willing to admit. These would look adorable with a pair of old house slippers, and a warm robe.
Throw curlers in your hair if you want to look silly–toting a teddy bear would be a pretty funny, too! If you wanted, you could even carry a sippy cup around to drink your beverages out of all night.
5. Where's Waldo?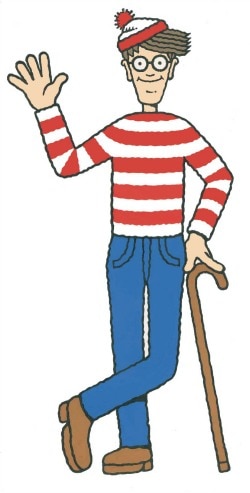 Promo Material
This recognizable Where's Waldo? costume is hilarious and perfect if you happen to have a red and white striped sweater or long-sleeved shirt laying around.
Add a red beanie, then complete the costume with a pair of jeans and brown shoes. For a free pair of glasses, pop the lenses out of a cheap pair of sunglasses. You know those plastic wayfarers that places always seem to give away? They will work perfectly for this purpose!
While dressed as Waldo, be sure to photobomb as many people as possible throughout the night!
6. G.I. Jane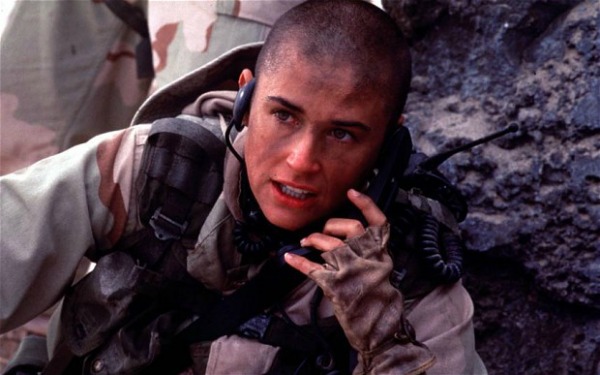 Screen Capture
If you have camouflage or military-inspired clothing, dressing up as G.I. Jane (or a generic person in the armed forces) is a great and patriotic option!
Some combination of skinny cargos, an army anorak, a camo jacket, or a patched button-down will work great for this look. Demi Moore as G.I. Jane had a bald head, but feel free to leave yours down or tucked into a hat. Smudge dirt (or brown eyeshadow) on your face for added effect. Finish with a pair of combat boots and you're good to go!
7. Rosie the Riveter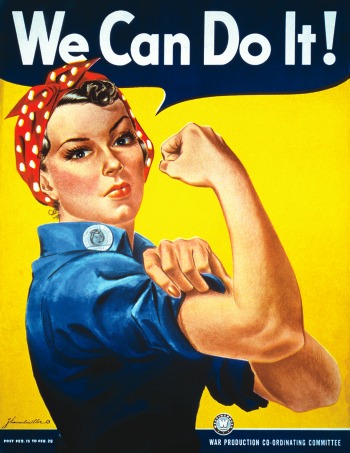 Image via Wikimedia Commons
We mention this costume a lot in our CF Halloween posts, and for good reason: All you really need to pull off an iconic Rosie the Riveter costume is a red bandana, a blue or chambray button down shirt, and a ton of attitude! It's probably our favorite easy costume of all time.
To get the look, pull your hair into a bun or a French twist, and tie a red bandana around your head. Roll the sleeves of your shirt up, and wear with a pair of khakis and sneakers. Pull out your red lipstick, and be sure to pose while flexing your arm in every picture you take!
8. Sandy from Grease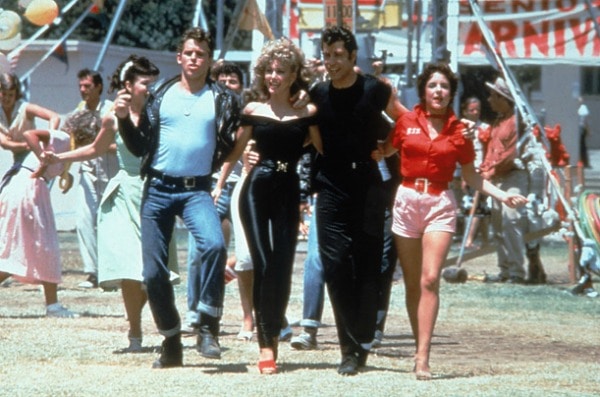 Screen Capture
All you need to dress up as Sandy from Greaseis a pair of leather-like or coated leggings or pants, a skin-tight black top, and a chic pair of red heels!
For Sandy's hair, curl one inch sections and pin it half-up half down. Draw on cat-eye liner, add some gray eyeshadow, and finish with some bad-gal red lipstick.
9. An iPod Advertisement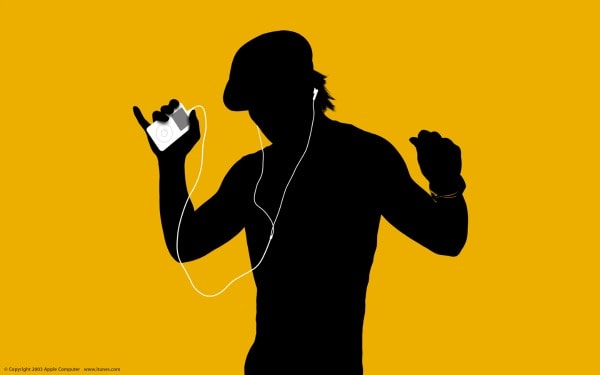 Promo Material
This costume will be a throwback, but everyone that didn't live under a rock during the aughts is bound to recognize those memorable iPod ads!
All you'll need is a head-to-toe black ensemble. If you have black gloves, a black scarf, or a black hat, that will add to your look! If you don't have an "old school" iPod, make one out of cardboard or cut out the face of one and tape it to your cellphone. Pop in your ear buds and strike dramatic dance poses all night!
10. An Anchorwoman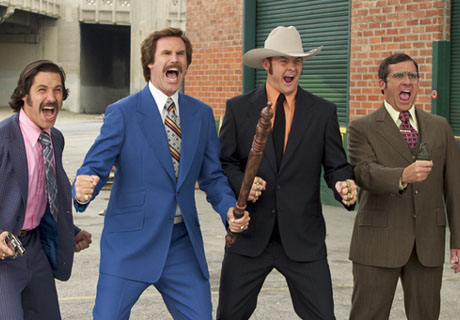 Screen Capture
With Anchorman 2 coming out soon, this movie is hot on everyone's mind. Not to mention, an anchorman costume can easily be constructed out of business professional basics!
In addition to your business suit and a blouse, add a scarf, a pair of glasses, and wear your hair in a bun or a French twist for an extra touch of character. Carry around papers to look like a script, and DIY a microphone out of construction paper and a toilet paper roll.
This costume could also make for such a fun group look!
What Do You Think?
Are funds tight for you around Halloween also? What are some of the most creative costumes you've made on a shoestring budget? What are you planning on dressing up as for Halloween? What other ideas do you have for free costumes?
Leave a comment and tell us what you think!