While walking through Vassar College on my way to my favorite coffee shop, I noticed Dallas sitting outside the cafe. Her style was so unconventional and different! I marveled at how she mixed '80s-inspired hip hop fashion with polished menswear for a super cool street style look.
Dallas 101

Name: Dallas
Year: Senior
Major: International Studies
Minor: Arabic Language and Culture
School: Vassar College
Hometown: Rocky Mountain, NC
Let's Talk Fashion

Who or what inspires your style? "Gay African-American women, button-downs, hip hop fashion, and my dad."
Where do you like to shop?
"Thrift stores, the Adam Levine line at K-Mart, and Old Navy.
"
How would you describe your sense of style?
"Cool, [between] dapper and bro-ey, and sophisticated thug.
"
Why did you choose this particular outfit? "I really wanted to wear my nautical button down and I love my herringbone chain; I wear it almost everyday. And it's a little breezy so I decided to layer with a sweater."
What fashion advice would you give other students looking to improve their style? "You don't have to break [the] bank to dress nicely. Thrift shopping for me is always really fun and cathartic. But no matter what, it's important to feel comfortable in your outfit."
What are your favorite trends right now?
"Floral prints, especially in the spring, paisley print, and button-downs.
"
Do you have any favorite fashion designers and if so who?
"Not really. I don't follow anyone in particular."
What do you do for fun? Do you have any unique hobbies or interests? "I like to Snapchat people. Everyone always tells me I should start my own vlog channel on YouTube!"
If you could raid anyone's closet, who would it be and why? "Kendrick Lamar because I love his style and haircuts."
Elements of Dallas's Outfit
1. Gold Chain Necklace + Printed Button-Down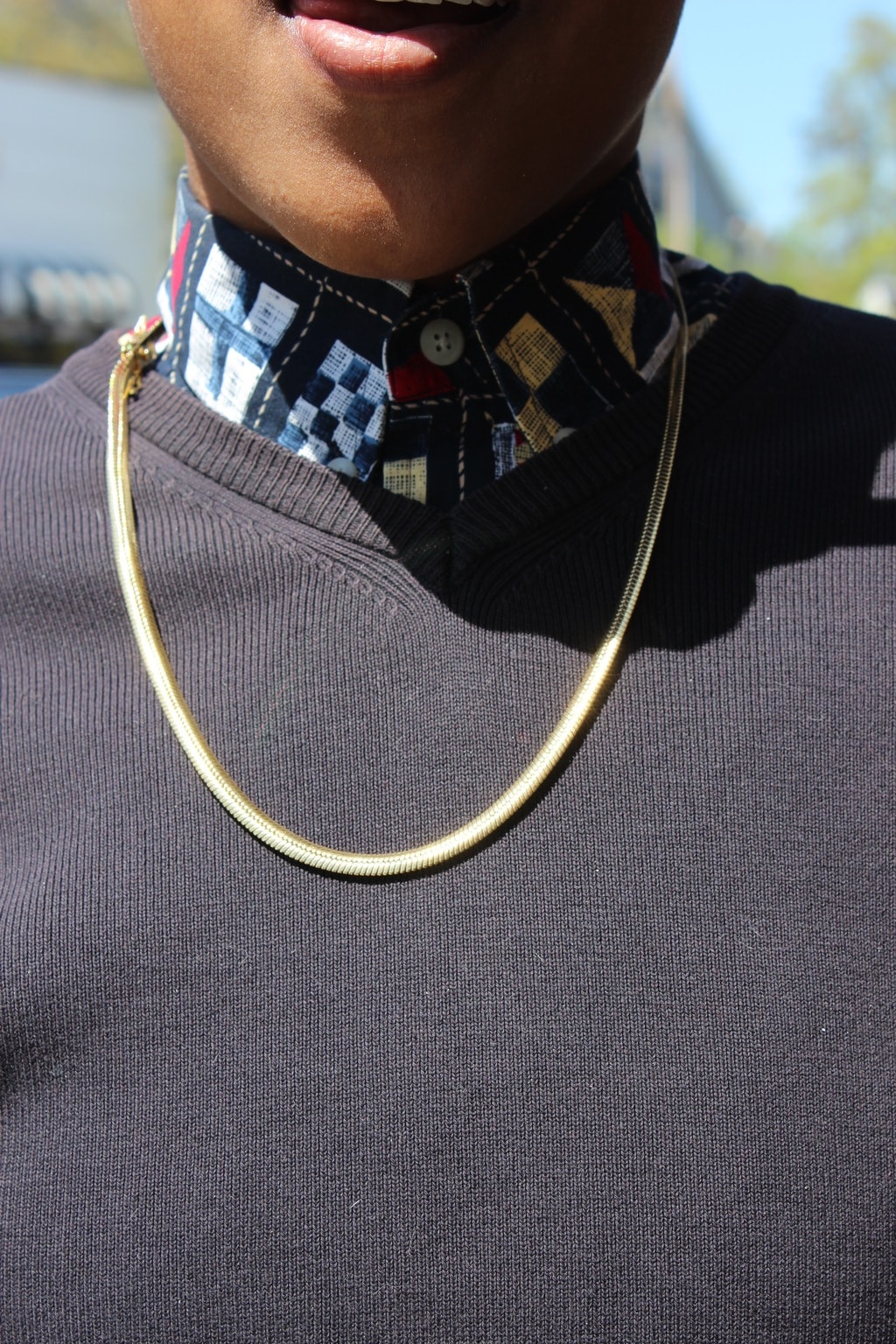 Dallas's simple gold chain necklace screams '80s hip hop and is the perfect cool addition to her outfit. Paired with a printed button-down and layered sweater, her necklace adds a cool, not-so-serious touch to her menswear-inspired outfit.
2. Cat-Eye Sunglasses & Pearl Studs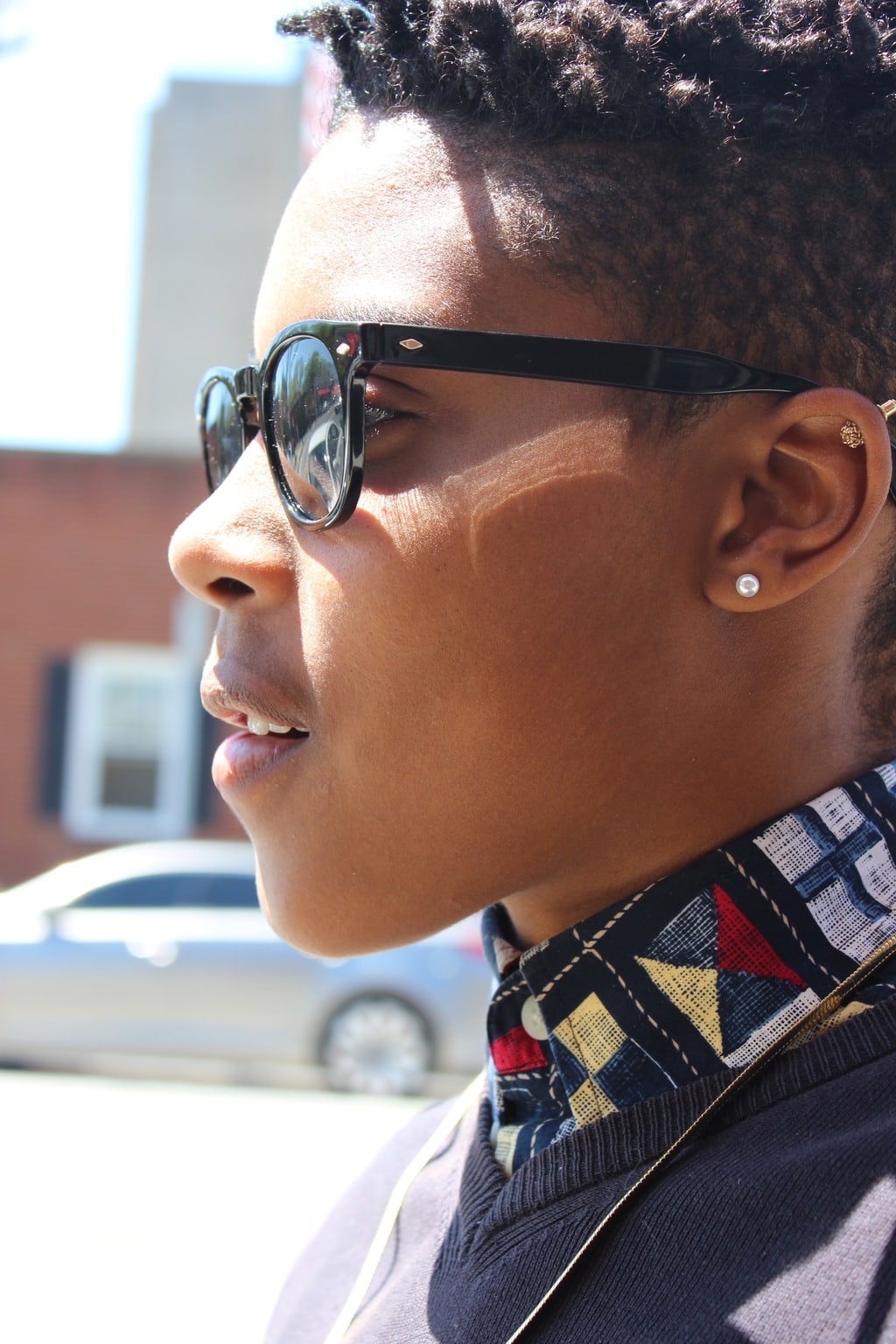 Dallas's minimal accessories are feminine and stylish. Her cat-eye sunglasses are perfectly on trend and her pearl studs add an extra hint of prep to her style.
3. Combat Boots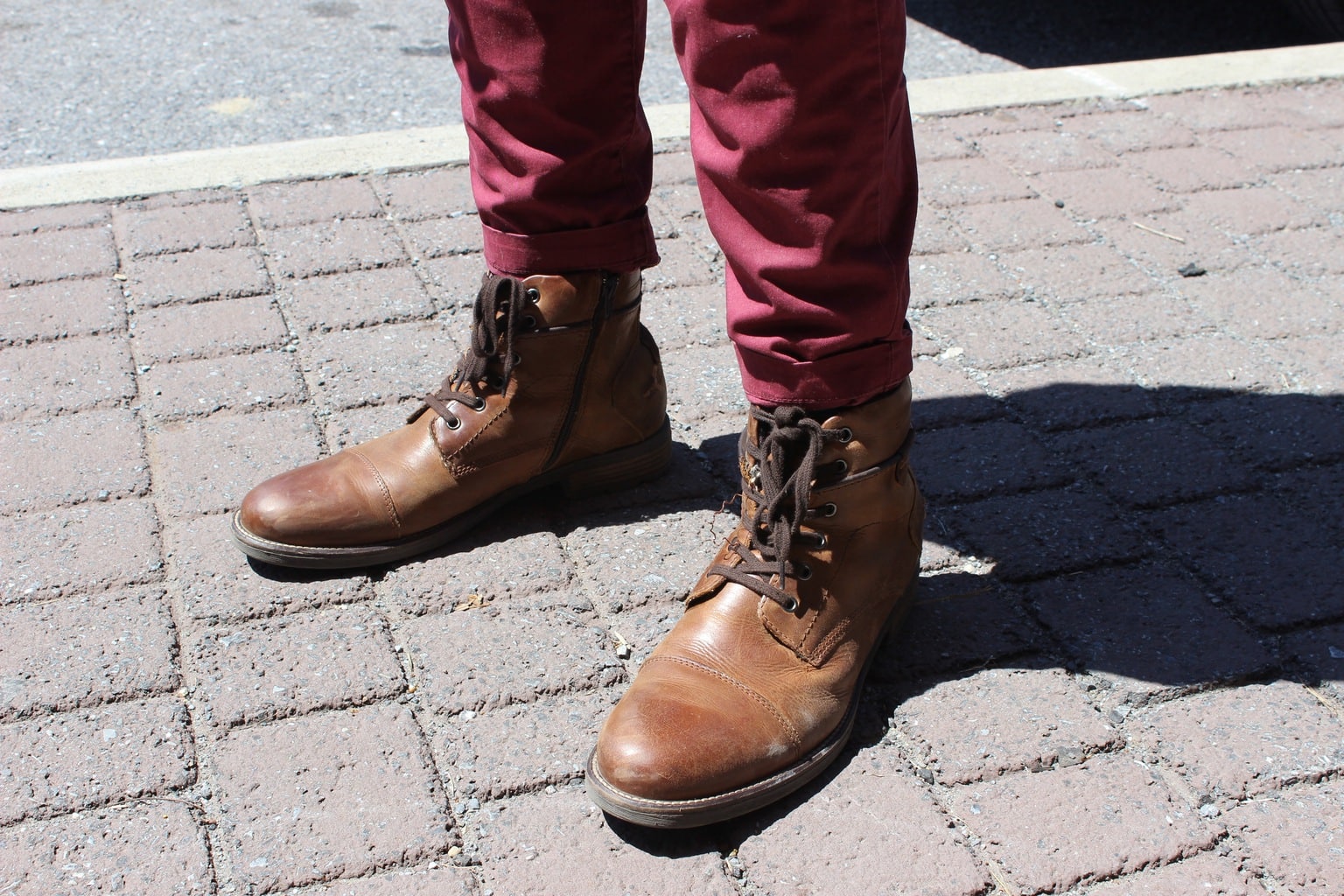 These flat brown combat boots are a cool twist on the typical black leather boots everyone has been wearing lately. They add a casual vibe to Dallas's otherwise buttoned-up outfit.
Now we want to know what you think!
Would you ever rock Dallas's look? Are you inspired by her style? Comment below!