Irma is all about mixing dreamy femininity with major coolness. I spotted her walking across campus on a windy summer day in her gorgeous lace maxi dress. Her effortless and chic look is truly inspiring for fellow fashionistas on campus who need to put together an outfit in a hurry!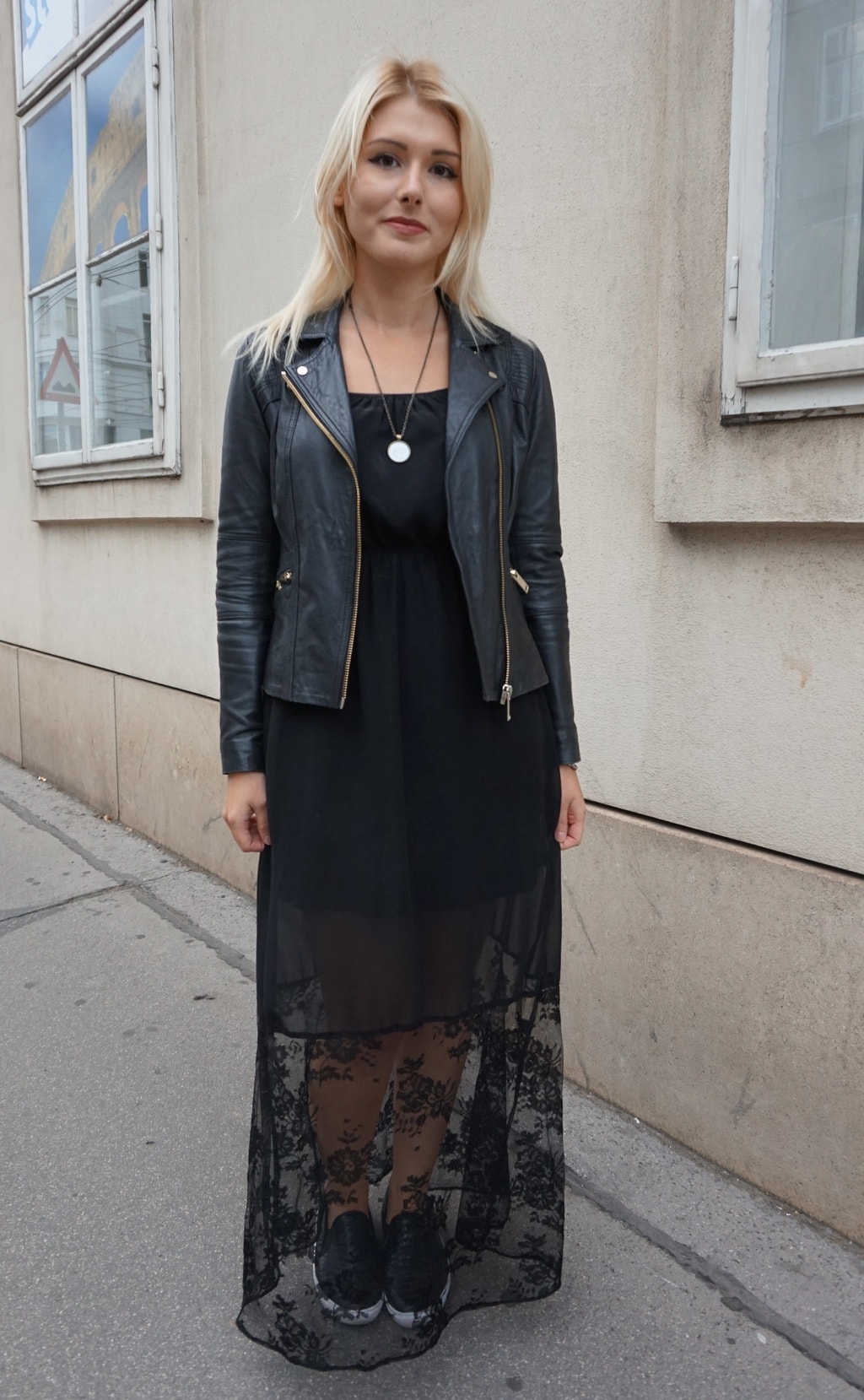 Irma 101
Name: Irma
School: University of Vienna
Year: 2nd year
Major: International Studies
Let's Talk Fashion
Who or what inspires your style? "Mainly bloggers and fashionable Instagram profiles."
Where do you like to shop? "Topshop, River Island, Forever 21, and Miss Selfridge."
How would you describe your sense of style? "Elegant and laid-back. Mostly girly with a bit of edge."
Why did you choose this particular outfit? "It's my go-to outfit actually! I was in a rush to leave the house."
What fashion advice would you give other students looking to improve their style? "I'd say: Pay attention to detail."
What are your favorite trends right now? "Maxi dresses."
Do you have any favorite fashion designers? If so, who? "The designers at Topshop."
What do you do for fun – do you have any unique hobbies or interests? "Shopping, photography, socializing with friends, and traveling."
If you could raid anyone's closet, who would it be? "Fearne Cotton's."
Elements of Irma's Outfit
1. Black Slip-Ons & Lace Bottom Maxi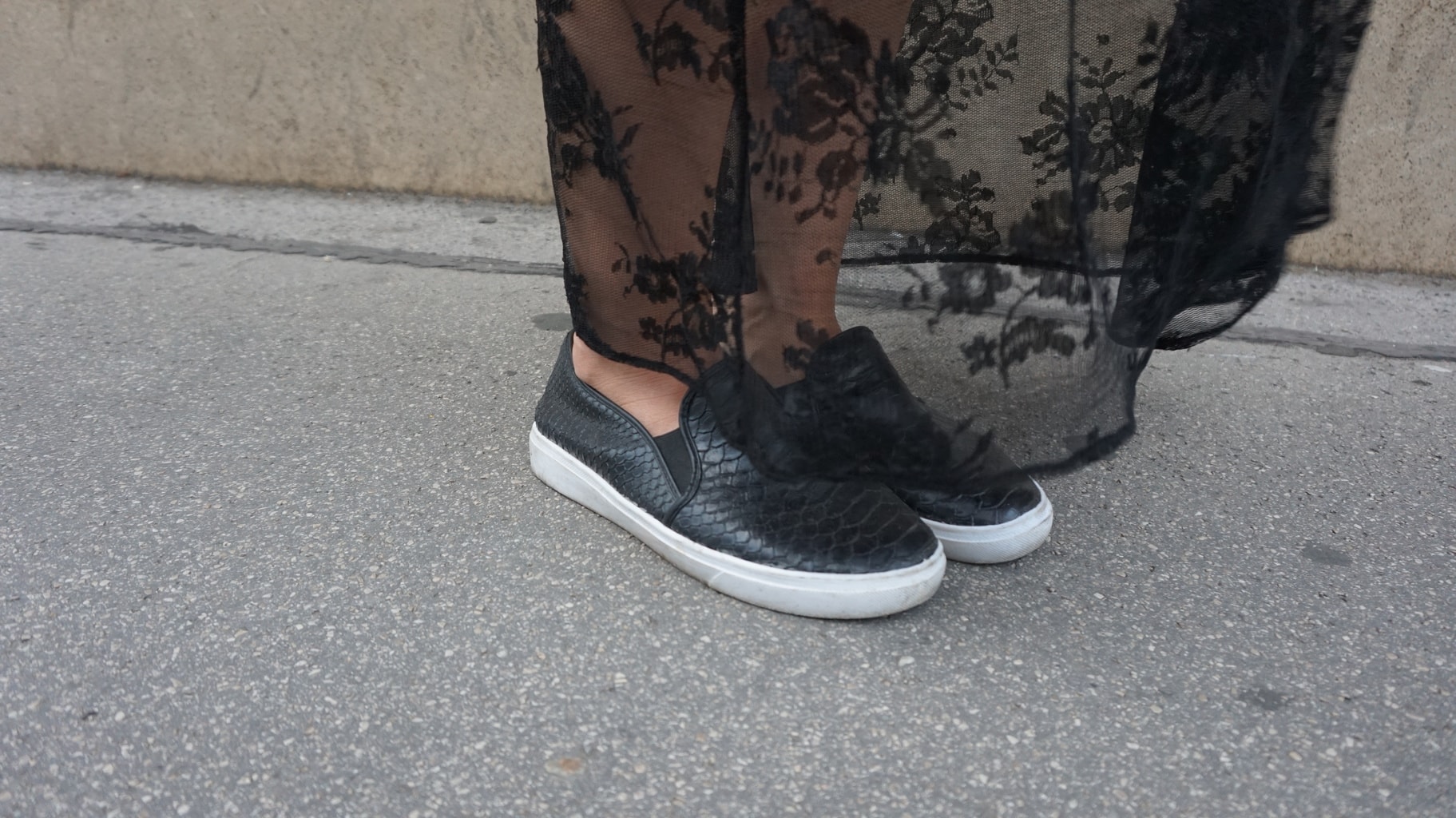 Irma's comfy yet classic black slip-ons contrast with her elegant maxi dress, giving the whole outfit a cool, laid-back touch. The faux reptilian leather makes this pair of slip-ons stand out in a unique way.
This maxi dress is a true show-stopper. The black lace bottom gives the overall look a feminine, dreamy touch.
3. Minimalistic Accessories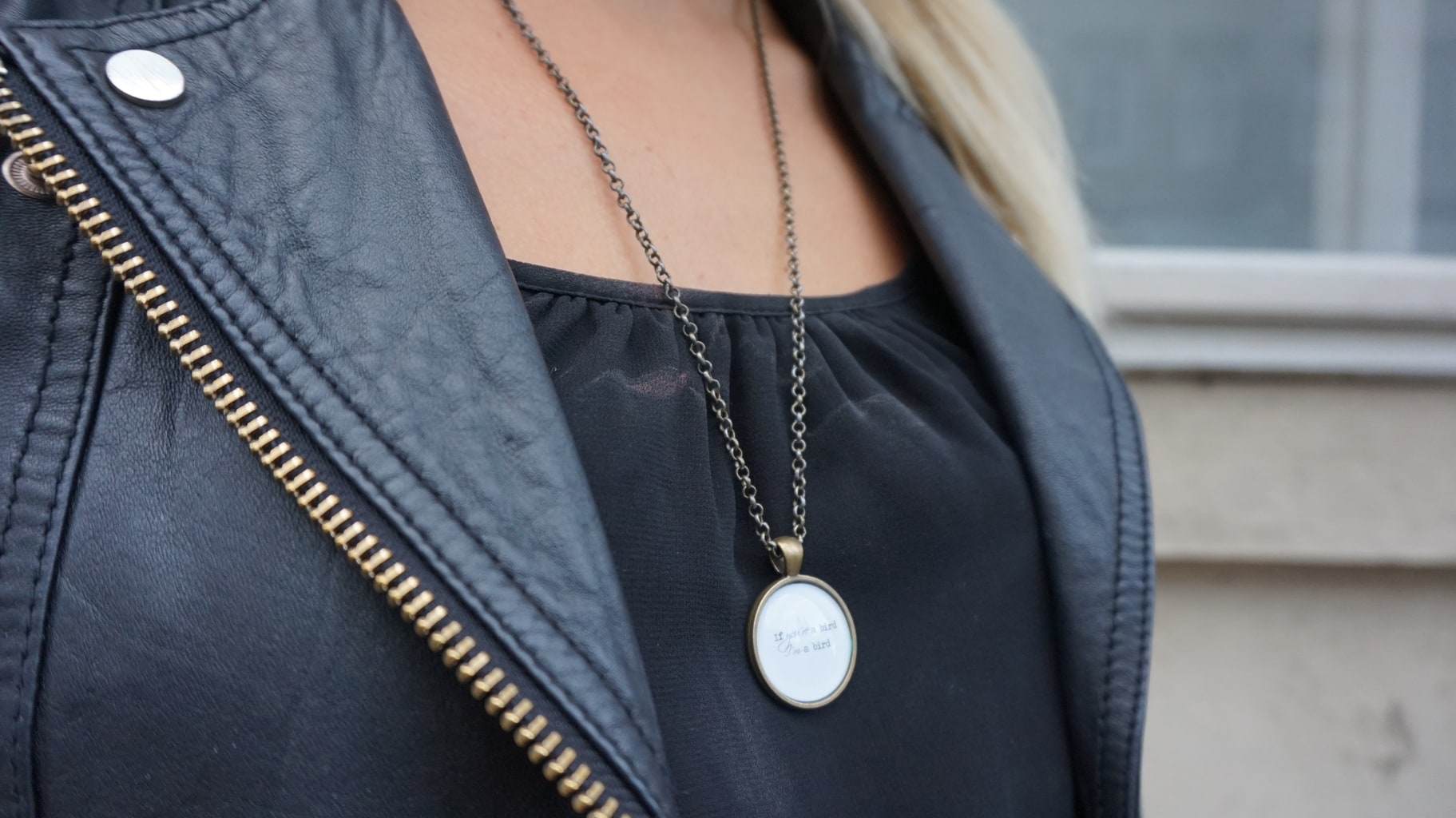 This beautifully put-together outfit does not require any major accessorizing. A simple pendant necklace, which Irma found at a little shop in London, really rounds out her look. The pristine whiteness of the pendent ties in the white of her shoe soles. Fun fact: The pendant reads a famous quote from the movie "The Notebook!"
Would you wear Irma's look?
I know I sure would! Who else is a fan of pairing elegant dress with rocked out biker jackets? Tell us your thoughts and comment below!