Jenny, a junior from the University of Southern California, is in New York City for her summer internship. A lover of photography, traveling, and cute café's, Jenny has mastered the art of expressing her style and looking and professional at the same time. Read on to learn about her internship style.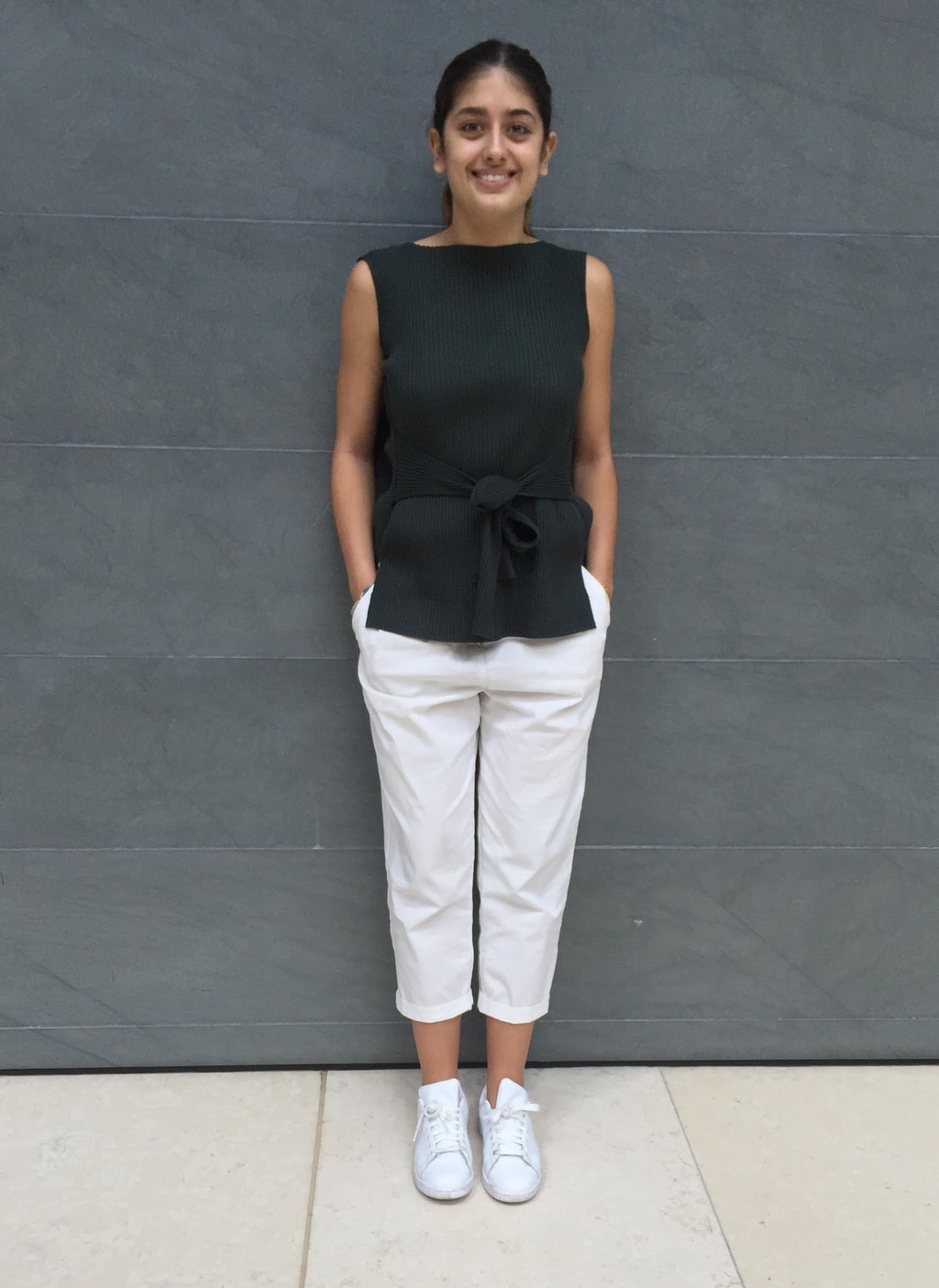 Jenny 101
Name: Jenny
School: University of Southern California
Year: Junior
Major: Communication
Minor: Media, Economics, and Entrepreneurship
Let's Talk Fashion

Who or what inspires your style? "My style is defined by my mood. I would describe it as 'grungy-chic.' I also just love wearing long coats because you don't even have to plan an outfit; you can just throw it on and look amazing."
Where do you like to shop? "Zara, Madewell, and Reformation."
How would you describe your sense of style? "I like to try to look effortless even though I low-key put in a lot of work."
Why did you choose this particular outfit? "I work, so I try to look business casual while still being comfortable."
What fashion advice would you give to other students looking to improve their style? "Combine one expensive thing with something cheap and it always makes a super put-together outfit. If I am wearing a cheap shirt and pants from Zara, then throw on an All Saints jacket, the whole outfit looks high end. Wear things that can be transformed from day to night because it makes your life so much easier."
What are your favorite trends right now? "Chokers, vintage Levi jeans, [and] cullottes.
What do you do for fun – do you have any unique hobbies or interests? "I am in a club at school called the Expat Society and am on the board for media so I really enjoy photographing for the club, photography in general, and traveling. I love going to a café for hours for absolutely no reason."
If you could raid anyone's closet, who would it be and why? "Mary-Kate Olsen because she is the trendsetter for long coats."
Elements of Jenny's Outfit

1. Tied Top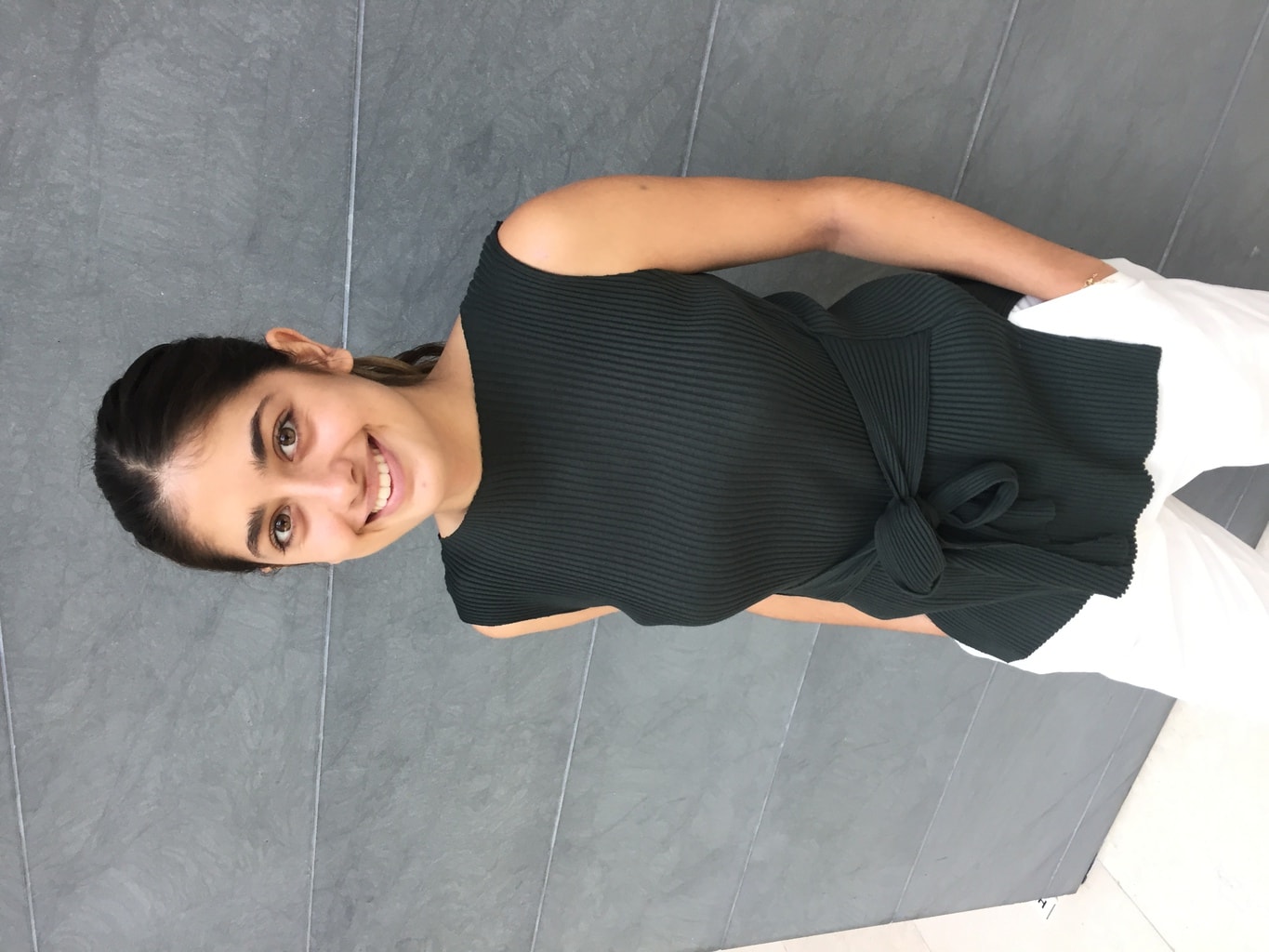 A beautiful wrap-front top sets the tone of professionalism for Jenny's look. A boatneck sweater with a bow in the front looks office-ready, but is comfortable for summer thanks to its sleeveless cut. This piece is professional but a far cry from stuffy office wear.
2. Trousers and Shoes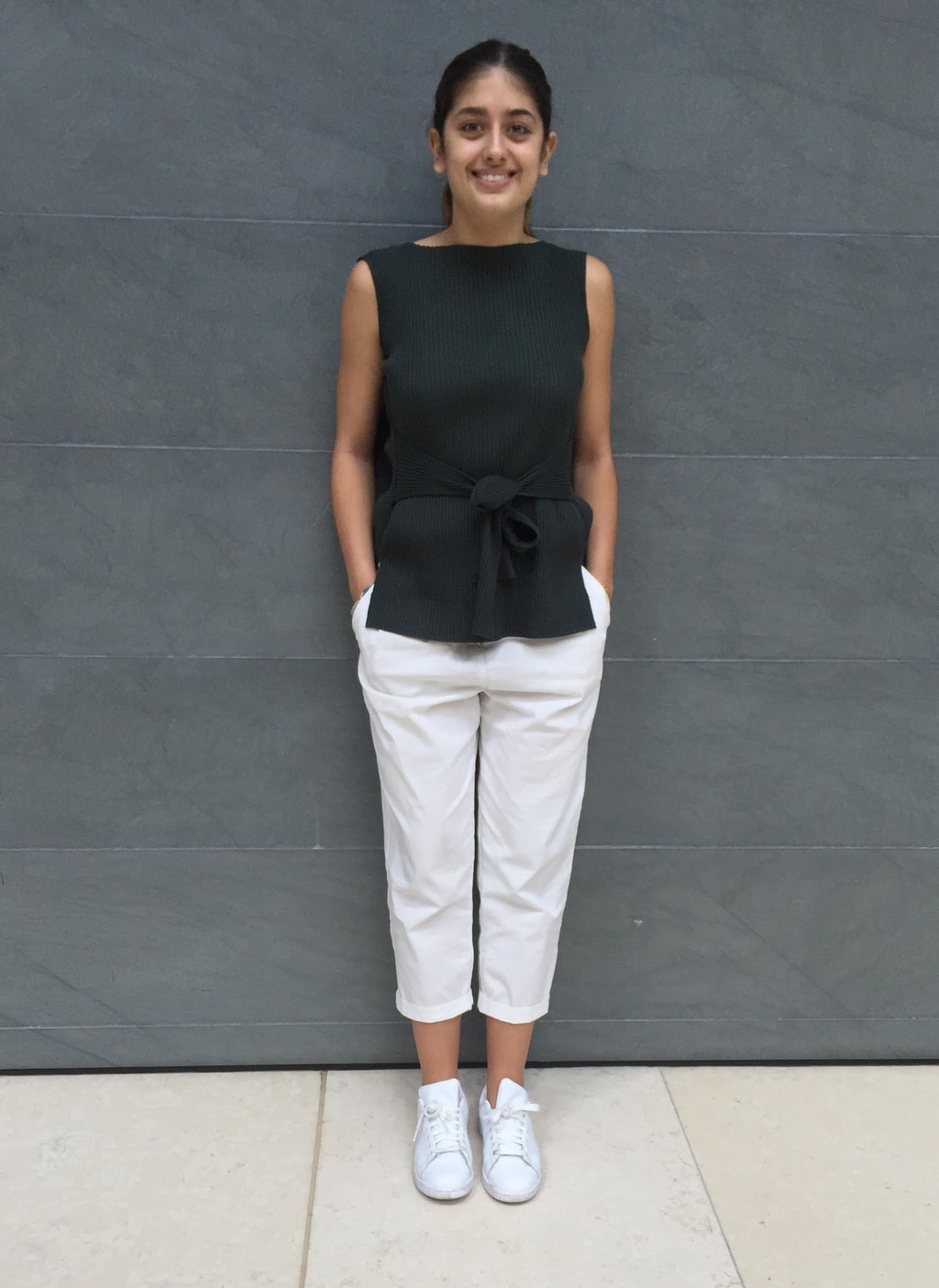 Jenny looks fashion internship-ready with her loose fitting cream-colored trousers. In addition, her bright white shoes make her outfit look crisp and clean, and also are super practical for the days where she is running around the office. Working at a fashion company allows you to wear trendy items like this (within reason), and Jenny clearly nailed the trendy-professional mix.
Would you wear Jenny's outfit?
What do you think of her chic style? Comment below and share your thoughts with us!