Emily, a soon-to-be senior at the University of Michigan, enjoyed her summer at home in NYC, but is happy to be returning to campus for fall. Her outfit is the definition of city-meets-country chic, featuring an adorable patchwork skirt and glittery sneakers.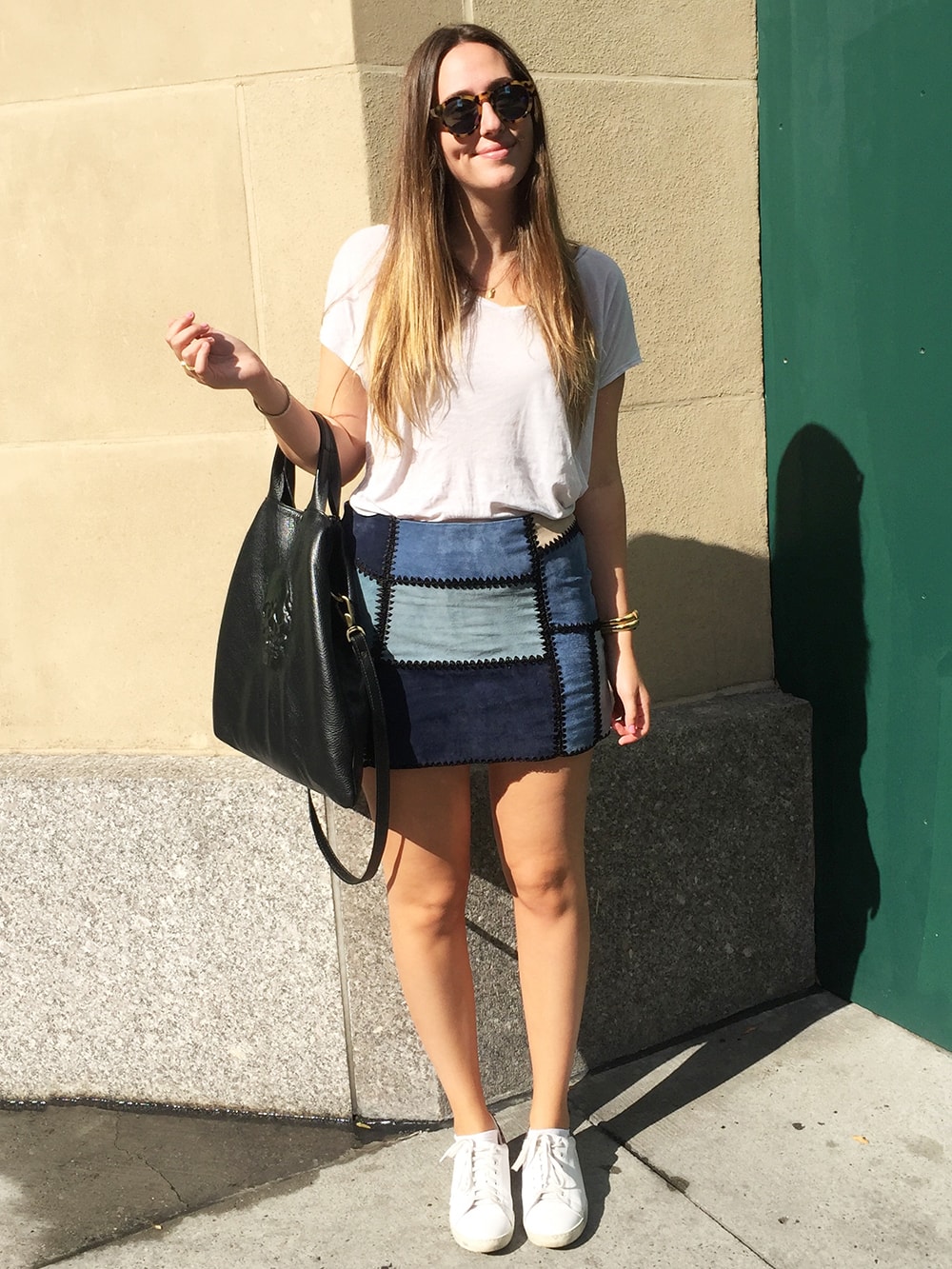 Emily 101
Name: Emily
School: University of Michigan
Year: Senior
Major: Communication & Art History

Let's Talk Fashion

Who or what inspires your style? "My mood."
Where do you like to shop? "Aritzia, Lord & Taylor, and Zara."
How would you describe your sense of style?
"Sophisticated and sparkly."
Why did you choose this particular outfit?
"I've been very into mixing nicer pieces with casual things, like this skirt and t-shirt combo. It's nice to have pieces that you can dress up and go out in, and then throw on sneakers and a t-shirt to wear during the day."
What fashion advice would you give to other students looking to improve their style?
"Don't be afraid to wear whatever you want; I always get laughed at for how overdressed or sparkly I look."
What are your favorite trends right now? "Chokers and the slip dress; loving this '90s revival that's happening right now."
What do you do for fun – do you have any unique hobbies or interests?
"I'm consumed by wanderlust."
If you could raid anyone's closet, who would it be and why? "Carrie Bradshaw; I have a serious obsession with shoes."
Elements of Emily's Outfit
1. Patchwork Skirt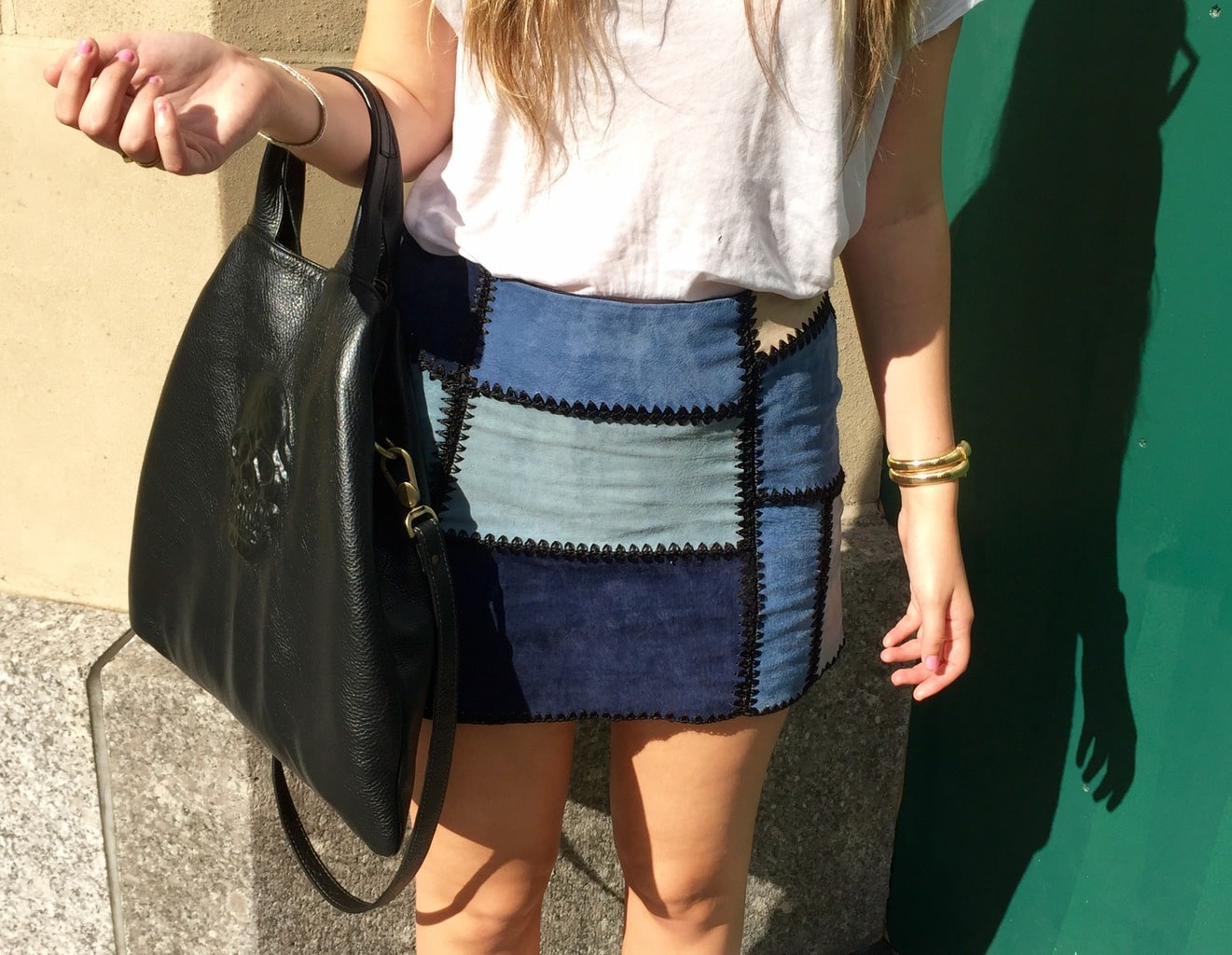 If you read my previous post about Sasha and her patchwork jeans and didn't think you needed the trend in your wardrobe, maybe Emily's patchwork skirt will convince you to try it!
Pairing her skirt with a simple white t-shirt, Emily demonstrates how easy it is to dress down a statement piece and create a balanced look.
2. Sparkly Shoes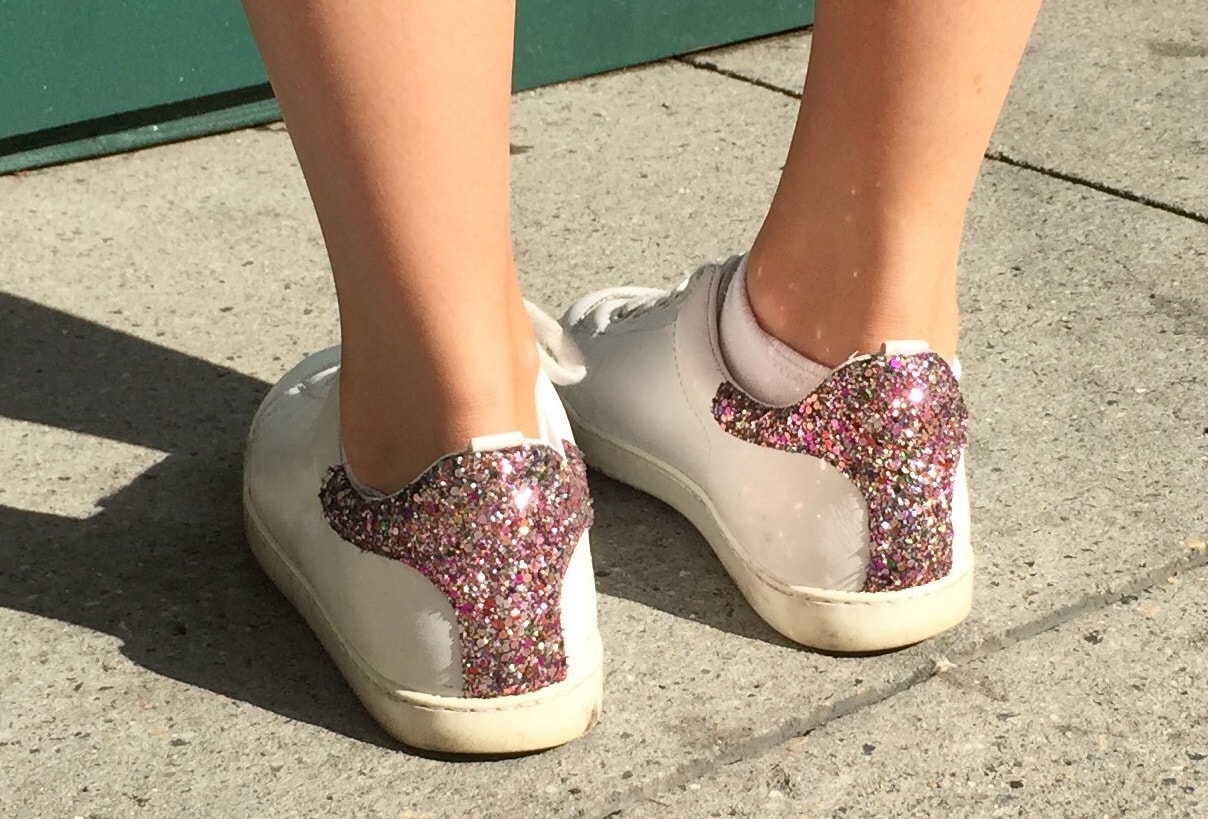 Like her idol Carrie Bradshaw, Emily also has an obsession with shoes and clearly has a fantastic collection. These pink sparkly kicks are comfortable for a long day of running around campus and show off her fun personality.
3. Skull Bag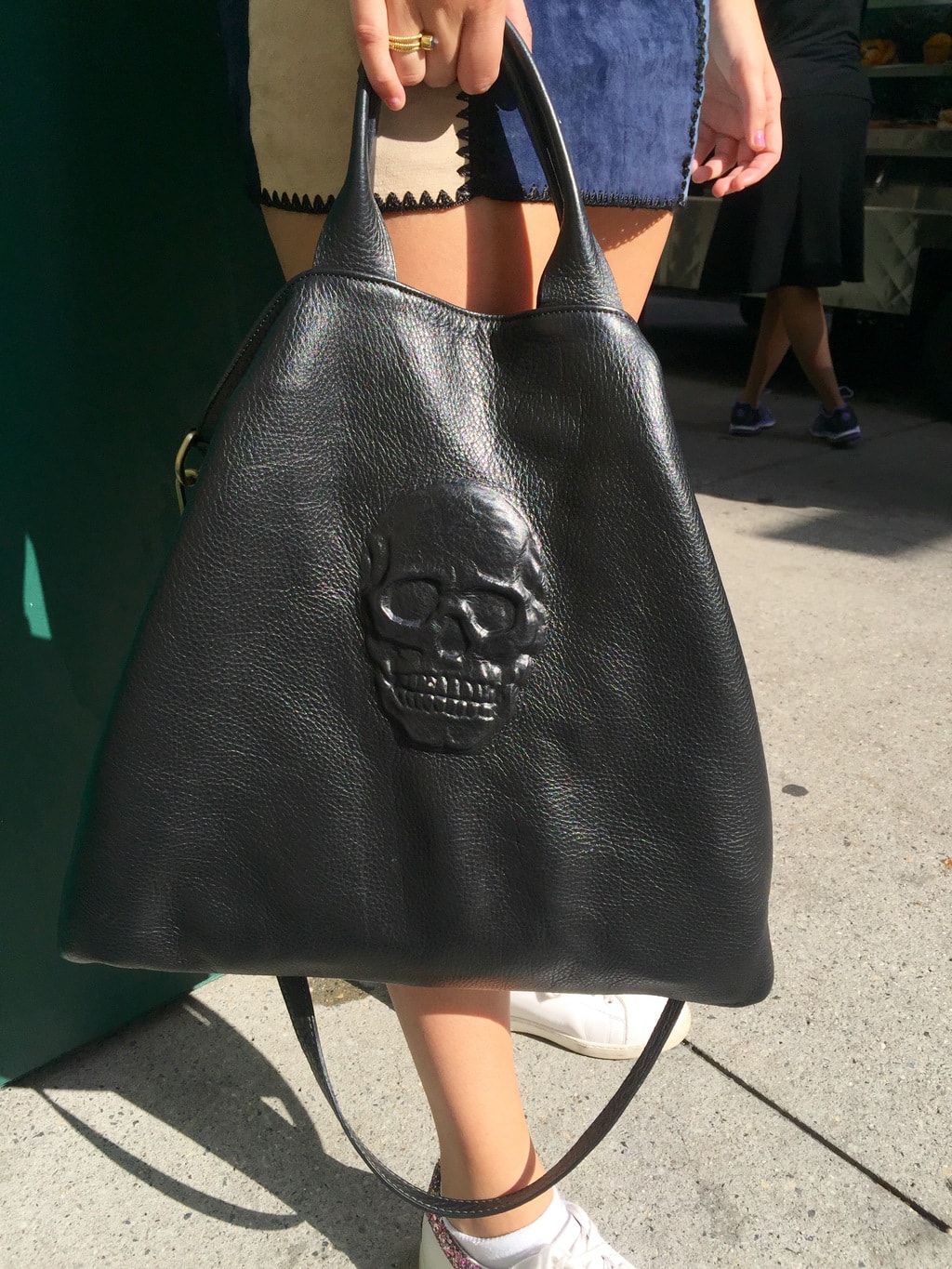 Emily's gorgeous black leather bag is made even cooler by the skull that's on it, and if you look carefully, you'll notice it even has a crystal on its tooth!
It is not uncommon for a New Yorker to be spotted wearing something black, but Emily again mixes it up with this bag's subtly edgy design.
Do you think Emily slayed it?
Comment below and let us know! Have you tried out the patchwork trend? Are you into this look?