The sun is shining and the snow has finally started to melt on campus after a random springtime snowstorm. Florals, pastels, and dresses are emerging after the long, cold winter. When I spotted Hannah's floral jeans, I knew she was the girl to talk to about spring's arrival!
Hannah 101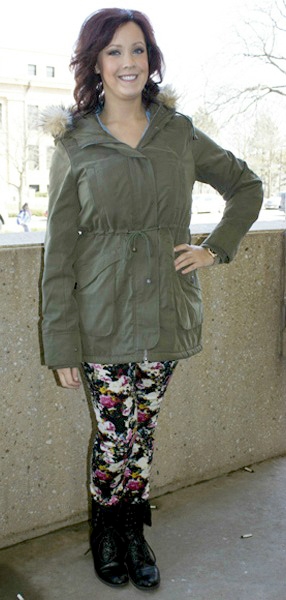 Name: Hannah
College: University of Kansas
Major: Communications
Hometown: Wichita, KS
Let's Talk Fashion
Who or what inspires your style? "I like fashion a lot – and hair and, make up – so I just enjoy playing with my style in general. Blake Lively inspires me – she has great style."
How could you describe your sense of style? "I like girly clothes with a little bit of an edge. For example, today, I paired my floral jeans with the combat boots and military jacket."
What fashion advice would you give to other students looking to improve their style? "Try to be bolder with your choices. Lots of colors and patterns are fun to switch up. Trying a new hairstyle helps, too! People don't think about that as an accessory but it's an easy way to change your own style."
What are your favorite trends right now? "I really like the high-waisted trend with jeans and shorts. I hope that sticks around. But bold patterns and neon colors are always fun, too. And I like chunky heels – they are very retro."
Do you have any favorite fashion designers? If so, who? "Michael Kors. I mean, who doesn't like Michael Kors? He's clean and simple but very fashionable."
If you could raid any person's closet, who would it be and why? "Obviously the Kardashians, because they have fun and trendy clothes with enormous closets but Blake Lively and Jennifer Aniston because they always seem to have great style."
Elements of Hannah's Outfit
1. Military Jacket
It may be springtime, but the wind is still fairly cold around here. Not only is Hannah's military jacket is practical for the cold air on campus, but it also matches her combat boots, which helps tie together her edgy, yet springy look.
2. Floral Jeans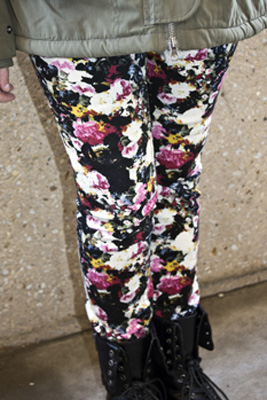 These jeans are just perfect for the new weather, thanks to their fun, spring-inspired pattern! The edginess of her boots and jacket are softened by her feminine jeans for a great mix.
3. Combat Boots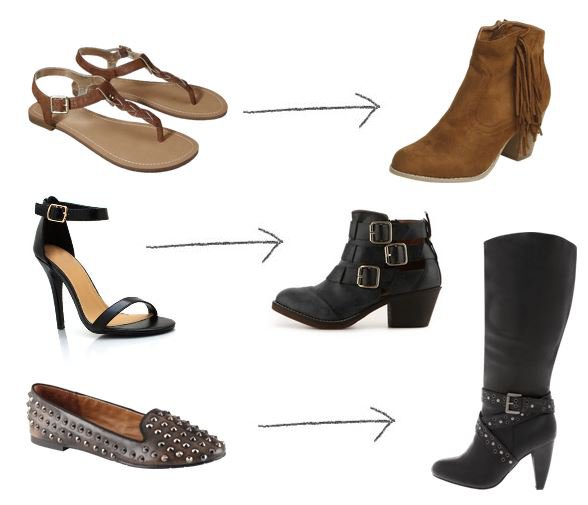 Although it is officially spring, the snow is still melting and the wind is still cold. These combat boots are practical for walking to and from class, while also being cute and fashionable.
What do you think?
How do you like Hannah's outfit? What are you excited to wear this spring? Do you mix feminine and edgy pieces together like Hannah? Let us know in the comments below!