When I saw Frances strolling across campus, I couldn't help but admire her breezy look. Temperatures may be going up, but she didn't let that get her down! Her clean summer outfit was a breath of fresh air. This girl owns effortless style.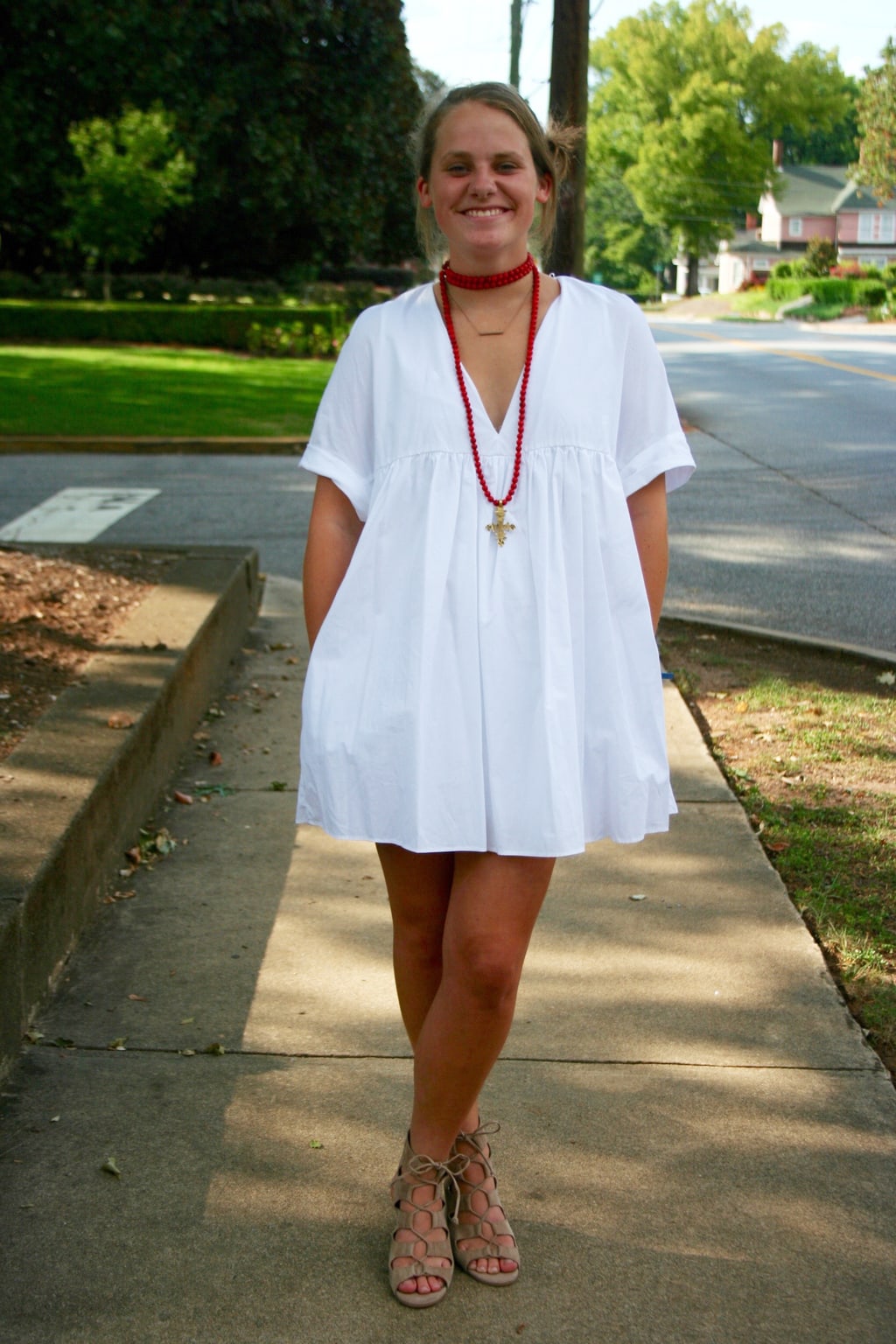 Frances 101
Name: Frances
Year: Junior
Major: Human Development, Pre-Nursing
Hometown: Atlanta, GA
School: University of Georgia
Let's Talk Fashion

Who or what inspires your style?
"My style is mainly inspired by all things comfortable and easy to wear… super easy!"
Where do you like to shop?
"I love to shop at Zara, Urban Outfitters, and Target. You know, the usual places."
How would you describe your sense of style?
"I would say very easy. I like to dress comfortably so I don't like anything too over the top."
Why did you choose this particular outfit?
"I chose this outfit because it's not too high maintenance and I can just throw it on, and I think it's pretty fun if I do say so myself!"
What fashion advice would you give to other students looking to improve their style? "I don't know if I'm qualified to give out that kind of advice. I would just say to wear things that make you feel happy. You don't have to try too hard, just wear something that puts you in a good mood."
What are your favorite trends right now? "I really love denim; I'm really into that. Denim on denim, too. I love it all."
Do you have any favorite designers?
"I don't particularly have a favorite, but I really like Steve Madden['s shoes]. I can't dedicate myself to a single designer."
What do you do for fun? Do you have any unique hobbies or interests? "Yes, I do so much for fun. I love to be outside, so I love hiking or just anything adventurous. I love to play outside with my friends and just hang out."
If you could raid anyone's closet who would it be and why? "Probably Selena Gomez. I love all of her clothes. She always looks awesome."
Who would be your style icon?
"Once again, Selena Gomez. She always looks so effortless and really good. All of her clothes look so comfortable but stylish."
What's your favorite item in your closet and where did you get it?
"My favorite item in my closet is a black jumpsuit with silver metal sleeves that I bought for myself for Christmas on sale at Michael Kors."
Elements of Frances's Outfit

1. Crisp White + Pop of Red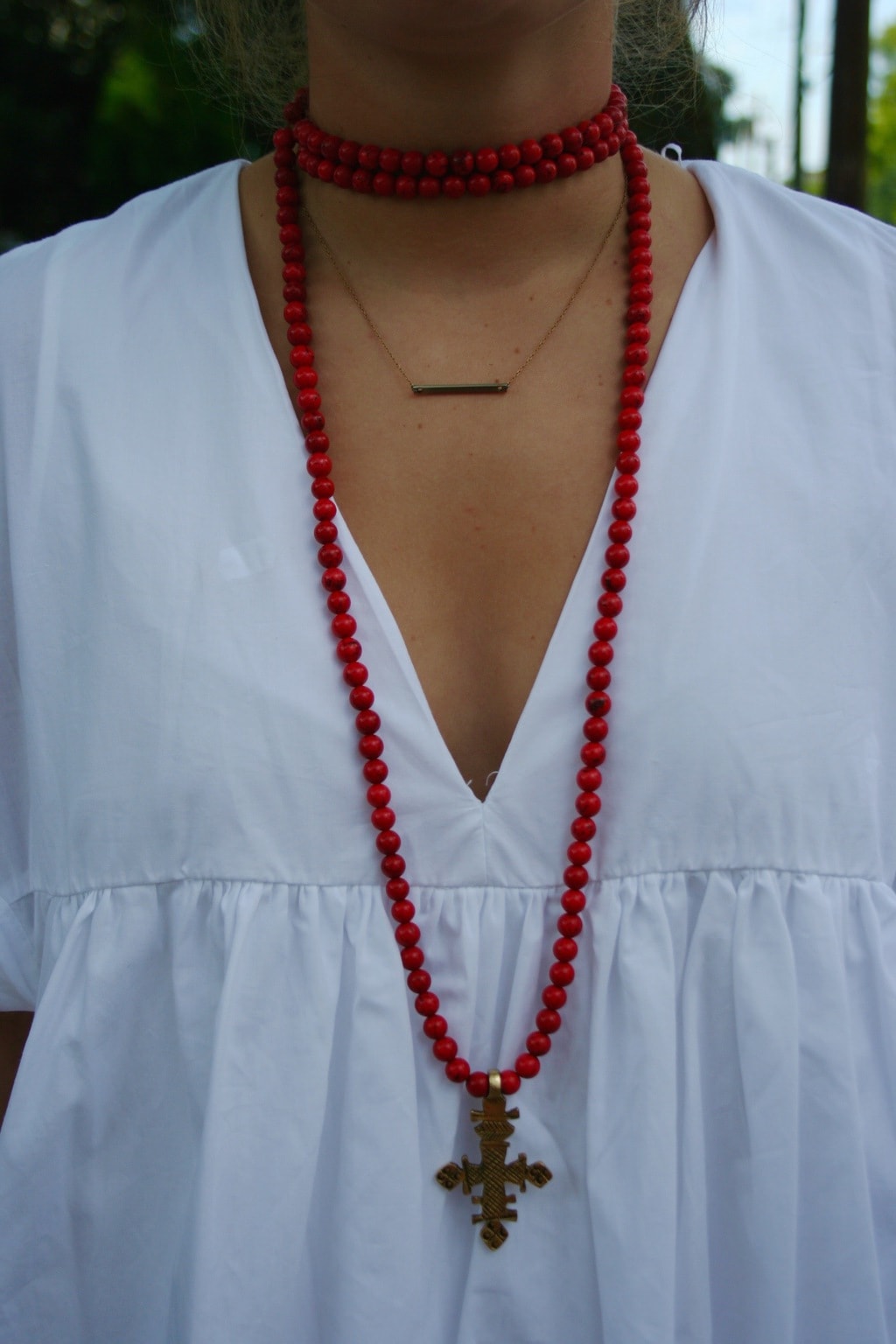 Who doesn't love to show off their summer tan with a bright white sundress or blouse? Fran's Zara jumper looks uber fresh paired with a splash of bright beads.
2. Layered Necklaces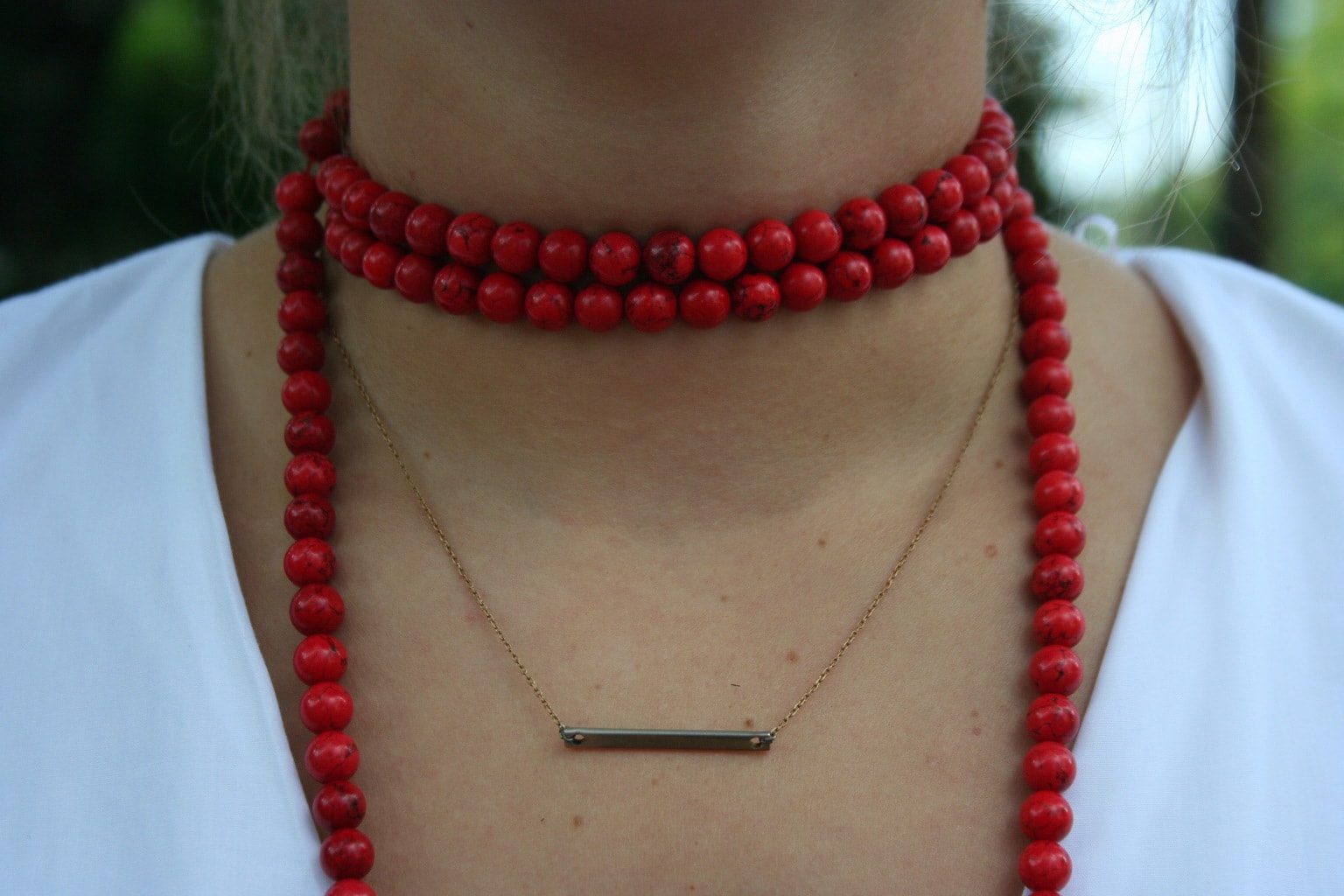 To look perfectly effortless, layer your favorite handmade beads or longline necklace with the dainty pendant you wear every day. A big necklace and a few smaller ones complete your look while balancing each other out.
3. Upgraded Sandals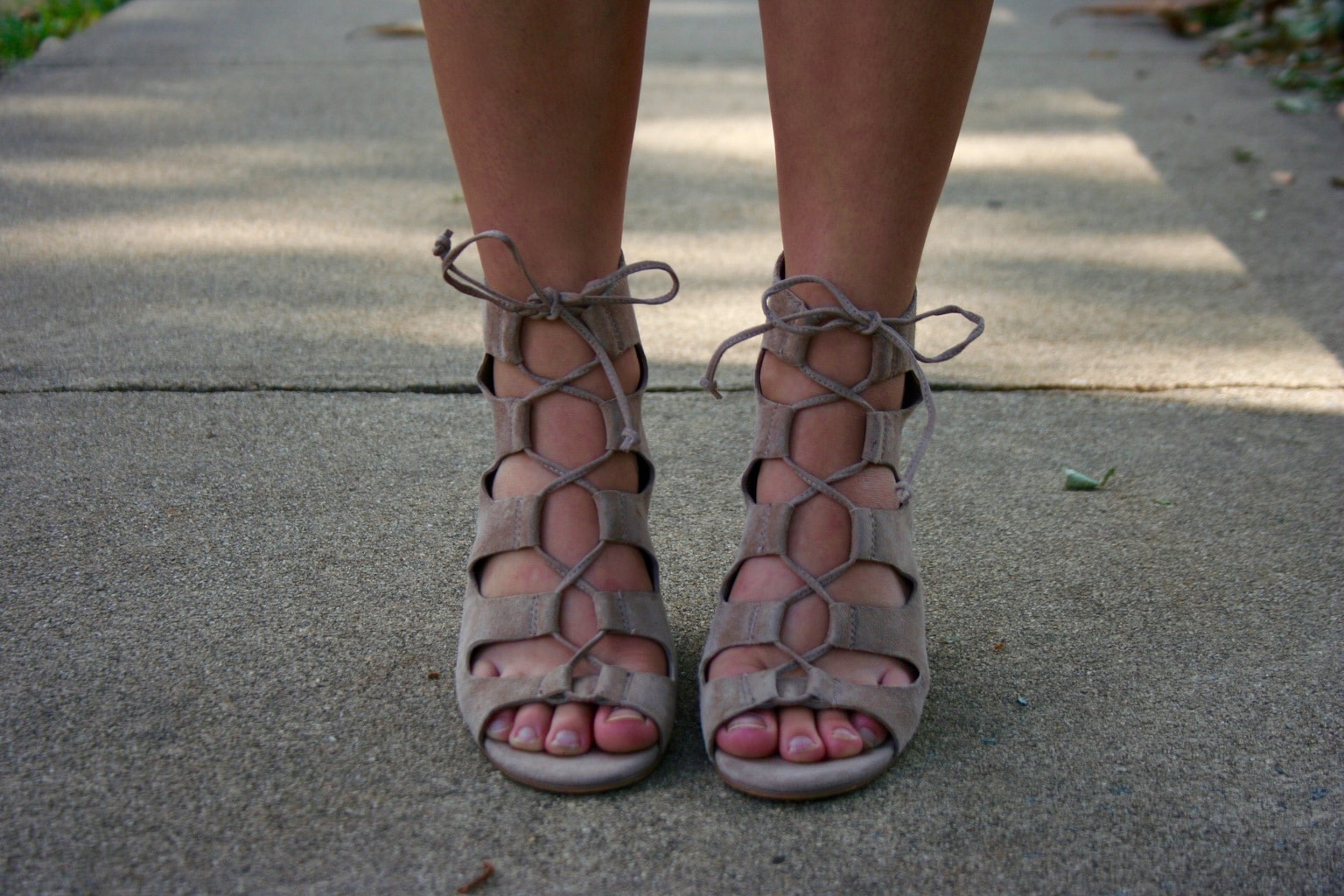 Slay the fashion game by upgrading your flat gladiators to a pair of lace-up wedges or block-heeled sandals. A mini heel makes your legs look longer and adds a little "oomph" to any look.
How adorable is Frances's outfit?
Are you as obsessed with her shoes as we are? What do you think of her bright white dress? Go on – leave us a comment below!