The idea of wearing a monochromatic outfit may seem a little daunting, so it's really something to see someone bravely donning an outfit that incorporates a single member of the color wheel on campus.
Not only was Luz pulling off the feat that is monochrome, but she also gave a huge nod to the biggest color trend of the year for a double whammy. Check out her eye-catching ensemble for yourself!
Luz 101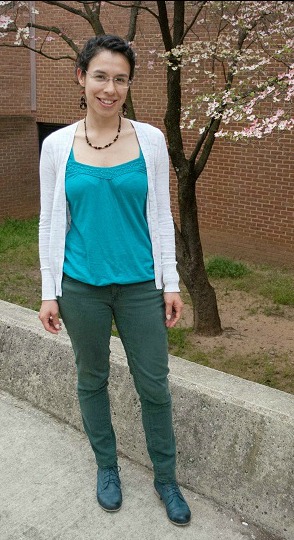 Name: Luz
College: UMCP
Major: Community Health
Hobbies: Painting, reading, biking, running
Hometowns: Bogota, Colombia & Brick, NJ
Let's Talk Fashion
Who or what inspires your style? "Since I was little, my mom made dresses for me, so I think she has inspired and continues to inspire my style."
Where do you like to shop? "I don't shop at any specific stores, I prefer to be surprised by a special item once I see it, and buy it at that moment."
Why did you choose this particular outfit? "I love greens and blues, but I think the ones I like most are teal, bondi blue, cerulean and yale blue, then without noticing I always end up wearing one of these colors in my outfits. Today, I focused on different shades of emerald."
What fashion advice would you give to other students looking to improve their style? "To wear whatever they feel comfortable wearing."
Elements of Luz's Outfit
1. Monochrome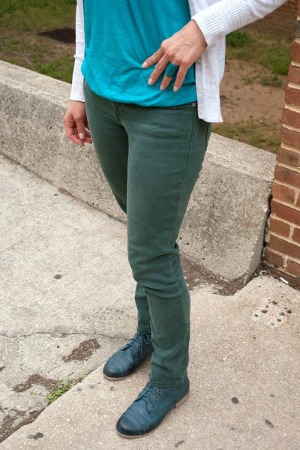 Luz's top, jeans, boots and ring are all emerald (though her top appears more blue in photos), and this works because they vary slightly in shade — the resulting look is killer. Even her ring matches! Since it's neutral, her cardigan doesn't impede on the flair of her look, but if you're looking to replicate this monochromatic outfit –and you're feeling bold — you could replace the neutral layer with one that's a dark shade of emerald.
2. Traditional Accessories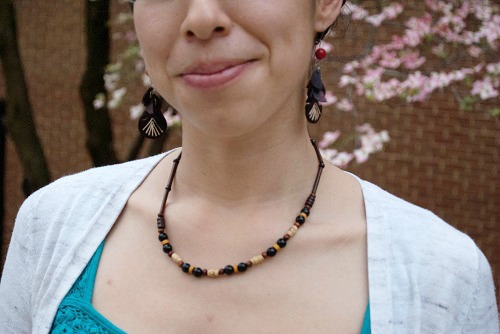 As with her neutral cardigan, Luz's accessories ground the look without taking away the 'oomph'. The matching necklace and statement earrings add an elegant touch to the outfit, while still being appropriate for a day spent on campus.
What do you think?
What do you think of Luz's outfit? Would you ever wear an outfit using only one color? What color would you choose? Let us know in the comments below!