Brian stands out (in all the right ways) on campus because of his unexpected style. On this particular day, he paired his floral cape-like jacket with a business casual outfit… and somehow, it worked. Brian was happy to take these photos because he said he was in need of a new LinkedIn profile picture!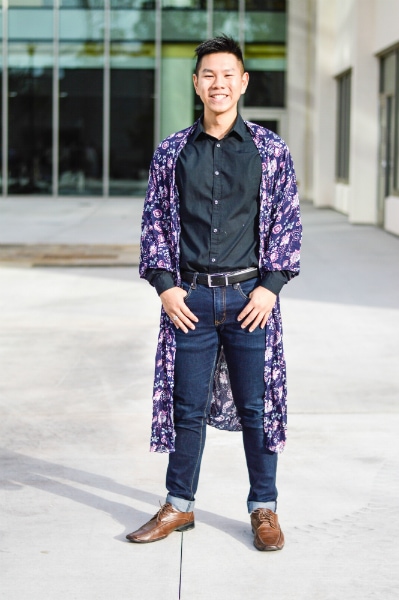 Brian 101
Name: Brian
Major: Economics/Accounting
Year: Freshman
School: University of California, Santa Barbara
Let's Talk Fashion
Who or what inspires your style? "I usually follow the recent trends, like whatever I see on magazines or the Internet."
Where do you like to shop? "H&M and Forever 21."
How would you describe your sense of style? "I guess it's sort of basic… just kidding! It's pretty simple, not too many designs, [and] a little plain. I like to wear clean and classic [styles]."
Why did you choose this particular outfit? "It's pretty clean and sharp; follows my sense of style."
What fashion advice would you give to other students looking to improve their style? "It's always nice to go for the simpler look to make sure your designs don't clash and just make one thing pop out at a time."
What are your favorite trends right now? "High-tops and Chukkas."
Do you have any favorite fashion designers? If so, who? "No."
What do you do for fun – do you have any unique hobbies or interests? "I like to sing, I DJ for parties, and I often go and play racquetball and badminton at the recreation center."
If you could raid anyone's closet, who would it be and why? "My roommate! He has a pretty unique sense of style."
Elements of Brian's Fashion
1. Floral Fabric Jacket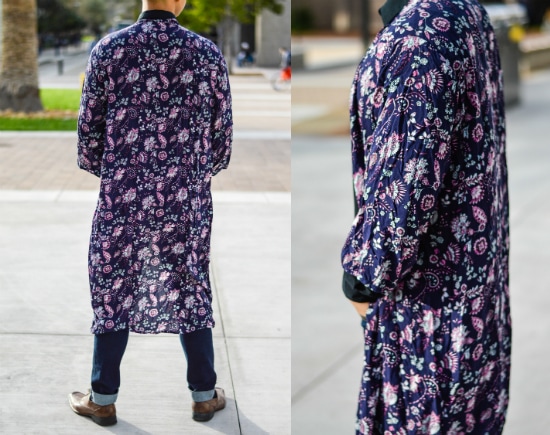 Draped over his business attire, Brian's fun and floral cape-like jacket made a bold statement. As he mentioned when I chatted with him, he likes to keep his style simple with one item that stands out. This cape is a perfect item to add serious flair to any look.
2. Oxfords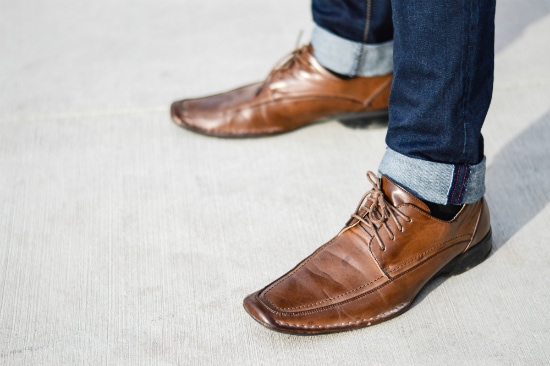 It's always refreshing to see guys dressing up with nice leather oxfords – you don't see it often enough on campus! Nice shoes like Brian's look especially cool when dressed down with cuffed jeans.
3. Suspenders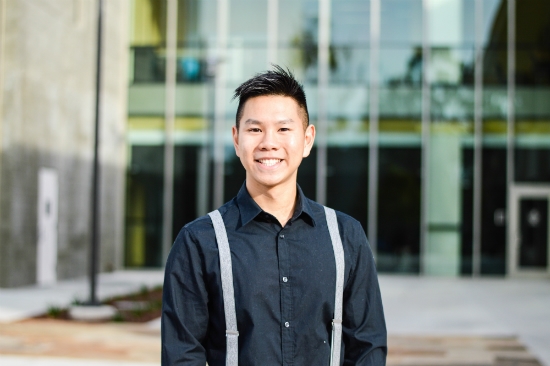 Suspenders can be both functional and fashionable. Brian shows us how to rock them to take advantage of both qualities. His suspenders pop almost as an accessory, plus they obviously help hold up his pants!
What do you think of Brian's floral jacket?
Are you in love with his statement piece? What do you think of his suspenders? Comment below and share your thoughts with us!