I came across Sarah walking with a motorcycle helmet in one hand, wearing a sleek leather jacket. Her look screamed tough biker chick, but she also looked so incredibly fashionable. After talking to her, I learned that Sarah's style reflects exactly who she is.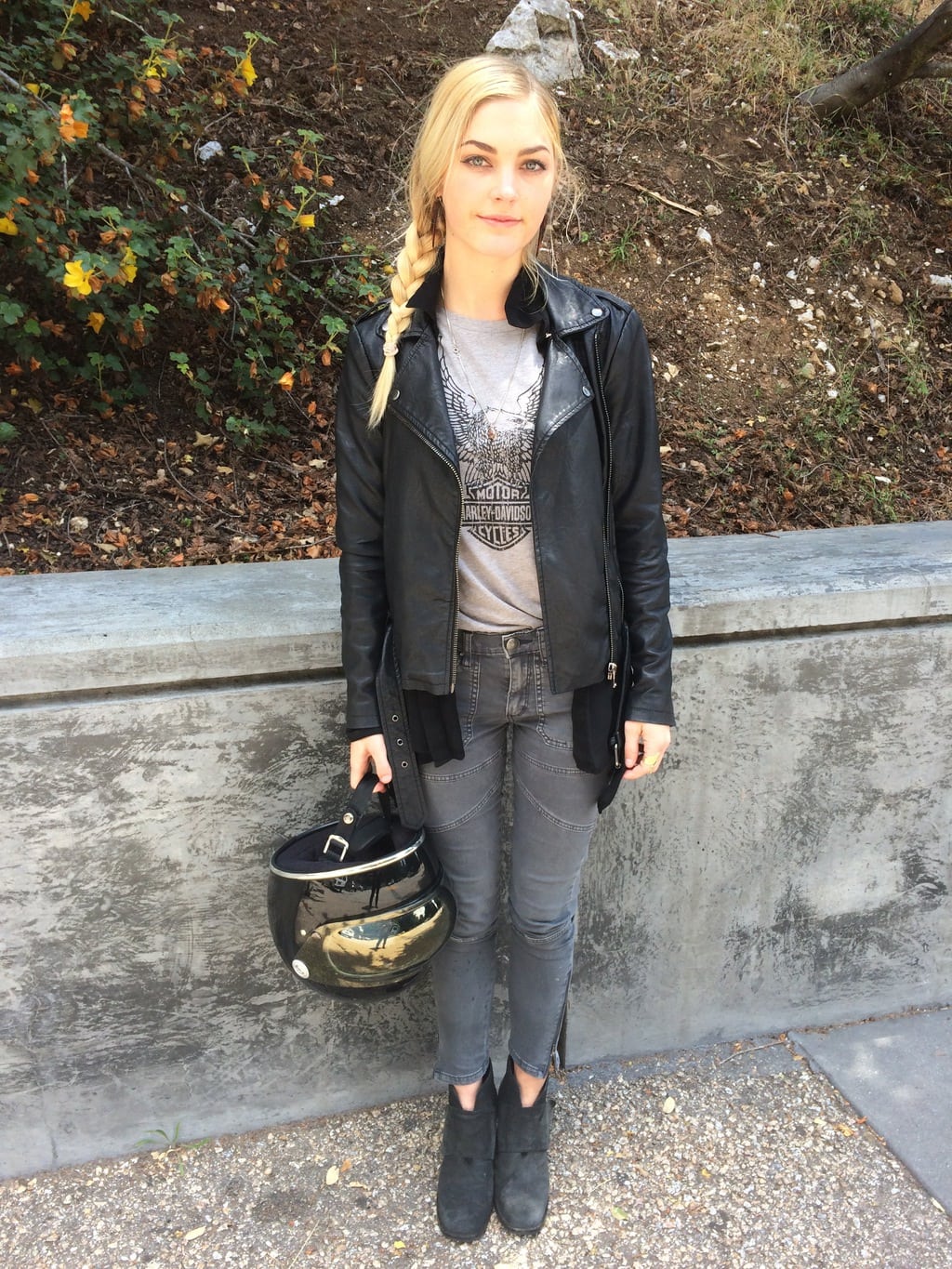 Sarah 101
Name: Sarah
School: University of California, Santa Cruz
Year: Senior
Major: Neuroscience
Hobbies/Interests: Motorcycles
Let's Talk Fashion
Who or what inspires your style? "I don't know. I have always had the same style, but I guess my interests inspire my style."

Where do you like to shop? "I like to thrift shop a lot so that's probably my favorite. I like finding original things at thrift stores."
How would you describe your sense of style? "Simple. I don't really like a lot of colors. I'm more into neutral tones."
Why did you choose this particular outfit? "I knew that even though it's warmer out[side], by the time I go home it's [going to be] cold and windy so I wanted to wear layers and pants."
What are your favorite trends right now? "I've been liking the little heeled booties like the ones I'm wearing now."
What fashion advice would you give to other students looking to improve their style? "[Wear] whatever's comfortable and whatever is you. When I wear things that aren't me, then I don't feel good for the day. I don't really like wearing sweats or clothes like that because I always want to feel dressed and like I put effort into my outfit."
Elements of Sarah's Outfit
1. Leather Jacket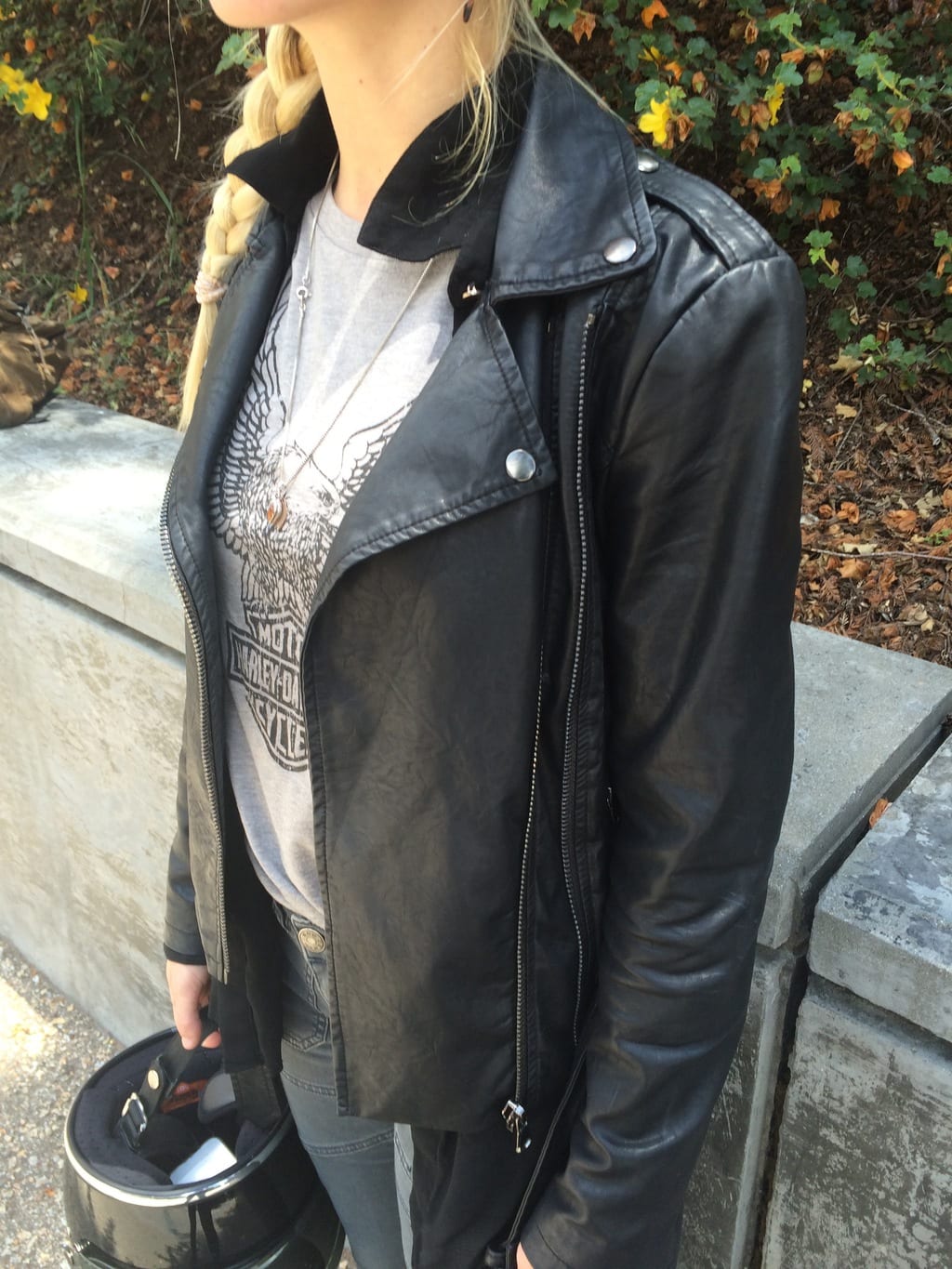 Sarah's faux leather jacket emphasizes her love of motorcycles and is a practical choice to keep the wind off while riding hers. Even if you aren't an actual biker, a black moto jacket like hers will add a hint of edge to any outfit you own.
2. Black Booties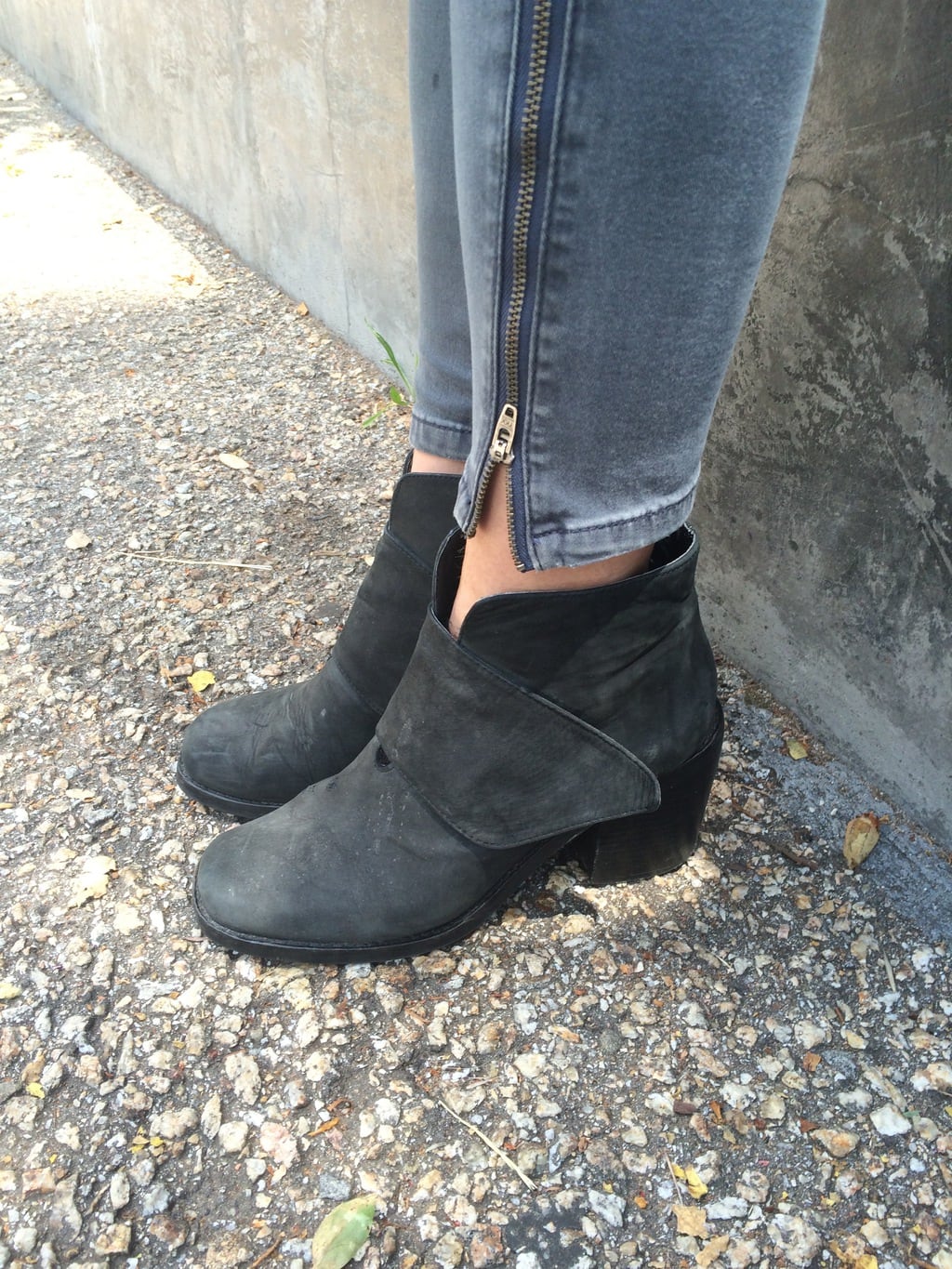 Black booties are one of Sarah's favorite pieces and a staple in many wardrobes. They fits in perfectly with her black and grey look and are comfy enough to walk around campus for long periods of time.
3. Zippered Jeans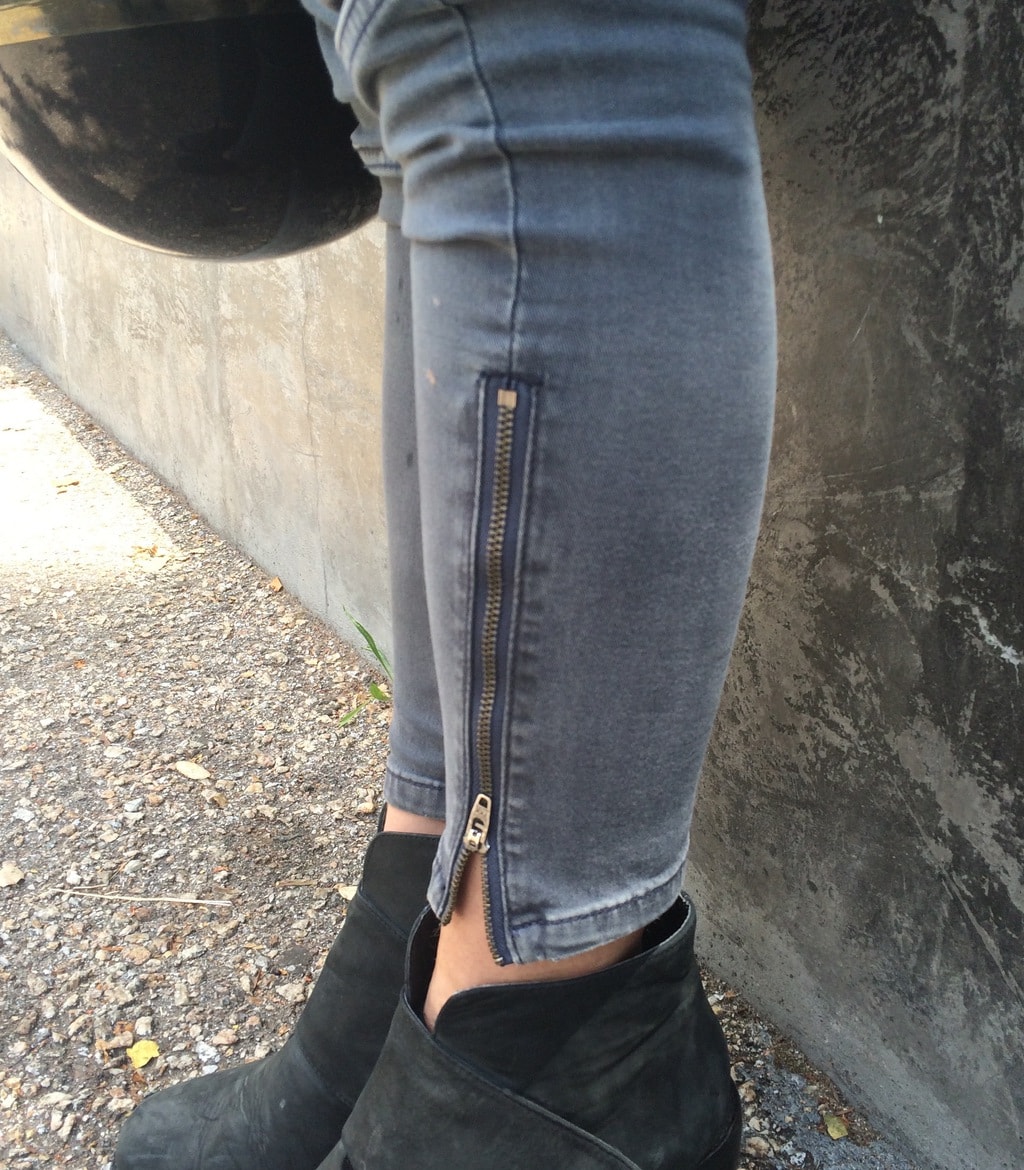 These statement jeans add even more edge to Sarah's outfit. Instead of choosing plain grey jeans, she opted for a more detailed pair with zippers on the ankle and moto stitching at the top. These exemplify another place where Sarah can put her own stamp on her look.
Now we want to know what you think!
Would you wear her outfit? Are you as obsessed with her biker style as we are? Comment below and let us know!