Sydney is a witty, intelligent, and genuine girl who loves fashion as much as she loves cooking for her friends. She's a master of making pumpkin risotto and mixing high-low pieces, and she loves to share these experiences with the people close to her. Whether she's serving dinner or sharing fashion tips, Sydney's style is an inspiration for college girls everywhere:
Sydney 101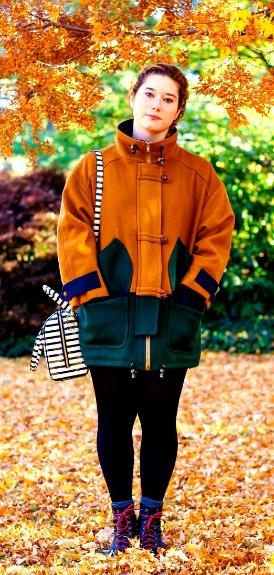 Name: Sydney
School: Sarah Lawrence
Year: Freshman
Focus: Gender Studies & Art History
Let's Talk Fashion
Who or what inspires your style? "Right now Shoshanna from the TV show Girls is one of my style icons. She always looks so put together! And I'm always inspired by the super-stylish girls on our campus."
Where do you like to shop? "Nordstrom, Bloomingdales, H&M, Urban Outfitters, and Gilt."
How would you describe your style? "Casually sexy. I try to look sophisticated and feminine but comfortable at the same time. I also wear lots of vintage items that my grandmother passed down to me."
Why did you chose this particular outfit? "Part of my choosing this outfit has to do with warmth – I'm wearing thick tights and a dress that I knew I could layer a sweater over, and this beautiful wool jacket from my grandmother. I also wanted to place a lot of attention on my new Kate Spade bag!"
What fashion advice would you give to other students looking to improve their style? "I always try to incorporate a statement piece in my outfit and keep the rest of my look pretty comfortable, so maybe some good advice would be to invest in a few key pieces that you'll always wear and love."
What are your favorite trends right now? "The camo and anorak jacket trends are really fun, and I love all of the great patterned socks that are visible under booties. Socks are everywhere all of a sudden!"
Favorite fashion designers? "I always love what Valentino puts out; his gowns are amazing. I'm also fond of Chanel, Alexander McQueen, and Zac Posen."
What do you do for fun/hobbies? "I love to online shop, go on photo shoots with my friends, cook, and bake!"
If you could raid anyone's closet, who would it be and why? "I'm into the style of the characters on Girls, and I feel like I would love a lot of pieces from all of their closets."
Elements of Sydney's Outfit
1. Vintage Wool Coat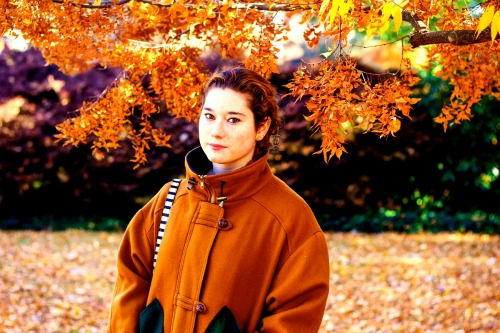 Isn't it wonderful to wear a vintage piece that a family member close to your heart used to own? Sydney cherishes her grandmother's coat and the chic combination of wool fabric and a high collar keeps her extremely warm.
2. Kate Spade Bag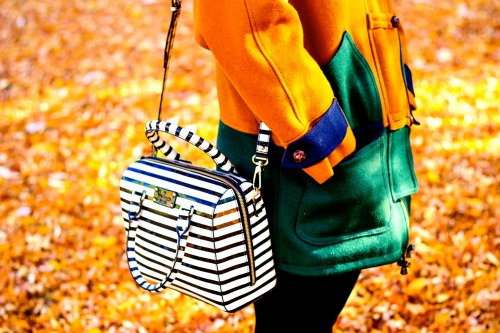 Sydney's black-and-white striped purse is a perfect example of a statement piece – the patent leather is high-quality and the shape is large enough to hold Sydney's iPad and even a few books! She goes the bold route by pairing it a color-blocked coat, and pulls this look off flawlessly.
3. Lace-Up Booties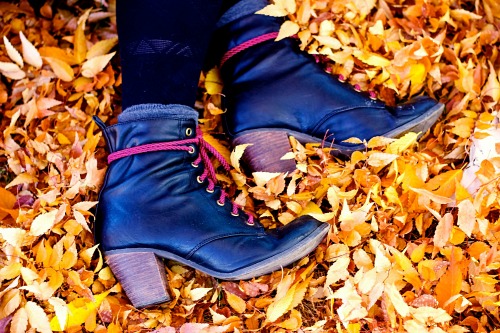 These booties just scream "fall," and the maroon laces are a fantastic contrast against the black leather. The chunky heel adds a fashionable boost of height, but these boots are still comfortable enough for treks across campus.
Now we want to know what you think!
Do you have any vintage hand-me-downs in your closet? Sydney is not afraid of color in these chilly months – have you been sticking to neutrals or branching out in bright hues like her? Let us know by leaving us a comment below!