As snow storms relentlessly pound the East Coast, people are bundling up and dressing for hazardous conditions. Yuka, a fellow RISD photography student, shows us that fashion doesn't have to be abandoned in blizzard weather.
Yuka 101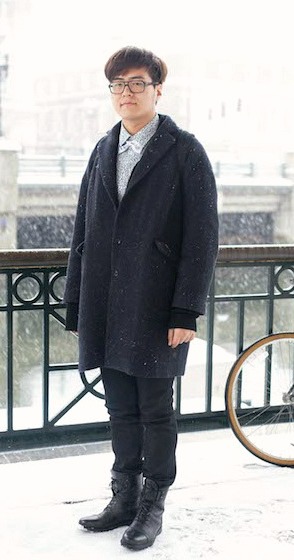 Name: Yuka
Major: Photography
Year: Sophomore
From: Nantong, China (near Shanghai)
Let's Talk Fashion
What inspires your style? "At first, I didn't know anything about fashion, but then I started working for a fashion company as a photographer. I knew a lot of designers and they gave me a lot of different suggestions and advice. My girlfriend is also a fashion design major, so she taught me how to wear fashionable styles."
What kind of photography work have you done? "I've taken pictures for For Orms, but right now I want to focus my work now more towards directorial photography."
What are you favorite designers? "My favorite designer is Yohji Yamamoto, who is a really good Japanese designer."
What advice would you give to others looking to improve their style? "I think fashion is not about expensive brands; it's about what kind of person you are and how you choose to represent yourself."
What are your favorite trends? "I like Japanese styles. Anything handmade and original is great. I like things that are simple but look like high fashion."
Where do you find fashion inspiration? "I look at fashion magazines; my favorite is ID. I also draw a lot of inspiration from oil paintings."
Where do you like to shop? "Just about anywhere. I like to shop online. Sometimes I follow fashion magazines and look at lookbooks first, and decide what I want before I go to the shop."
Any favorite fashion photographers? "My favorite fashion photographer is Tim Walker."
Elements of Yuka's Outfit
1. Layers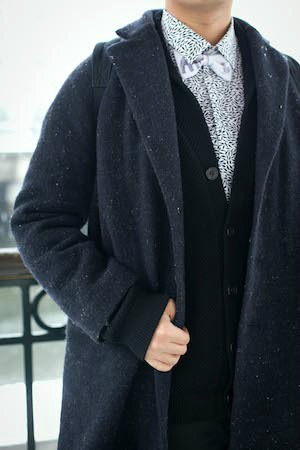 One way to keep your look classy while protecting yourself against the cold is to wear lots of layers. Yuka mixes understated yet creative textures and patterns together effortlessly, and, despite the variety, maintains a cohesive color palette.
He wore a fish-patterned shirt and a cardigan purchased in Paris, then tied it together with a warm wool coat. He kept his trousers simple, opting for a solid black pair.
2. Bowtie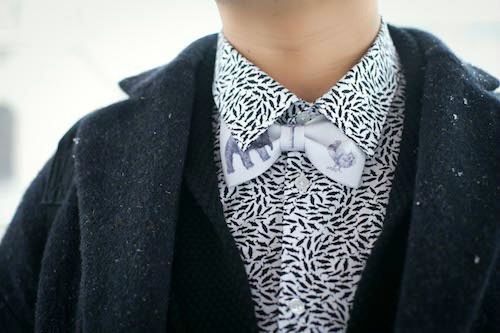 Yuka tied (no pun intended) his look together with a clever bowtie. It was given to him by a friend who bought it in a nature museum. The tie is a fun twist on the traditionally formal accessory, and keeps his outfit looking youthful and cool.
3. Glasses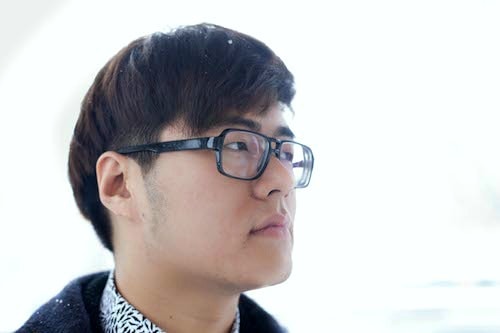 Large-framed glasses keep Yuka looking smart and professional. They frame his face nicely and make his look feel retro with a hint of nerd-chic.
4. Boots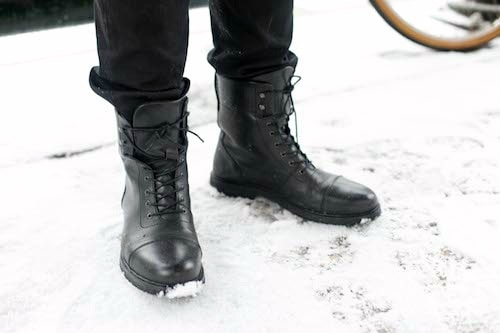 Combat boots are a great go-to shoe; they're versatile and work well for pedestrian-friendly cities. Yuka got his pair at H&M and they add a trendy yet practical touch to his ensemble.
5. Backpack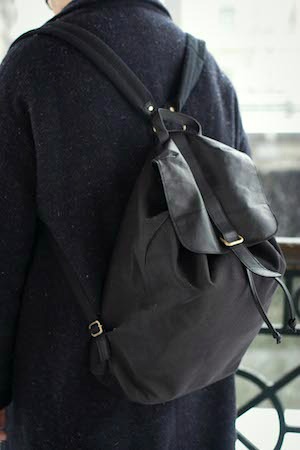 Finding a good-looking backpack can be difficult at times, but Yuka's sleek backpack is a great find. Not only does it conveniently store his books, but it's also a stylish accessory.
What have you been wearing this winter?
And what do you think about Yuka's cold weather look? Are you a fan of his cool backpack and mixing of textures and prints? Let us know what you think by leaving a comment below.