It may not feel like it quite yet, but spring is right around the corner. For a fresh, fun, and colorful start to the season, why not give rainbow stripes a shot?
Vibrantly colored stripes add a splash of life to an otherwise classic pattern. We've been seeing them all over the runway and expect this bright look to be in stores everywhere this spring. After the dreary days of monotone winter looks, we are so ready to prance around in this prismatic pattern.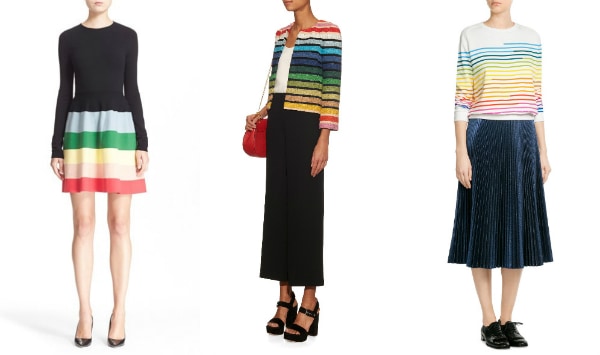 Designer Examples, L-R: Nordstrom, Matches Fashion, StyleBop
Would you wear rainbow stripes?
Or do you think this look is a little audacious? How would you wear it? Let us know in the comments!