I approached Imani as she was walking out of the cafeteria. I was a bit nervous to talk to her because she seemed like she was in a rush, but the chance to photograph her stellar separates was worth the risk. We got to
talking about our mutual love for rompers, food, and she even gave me some good campus-navigating
tips!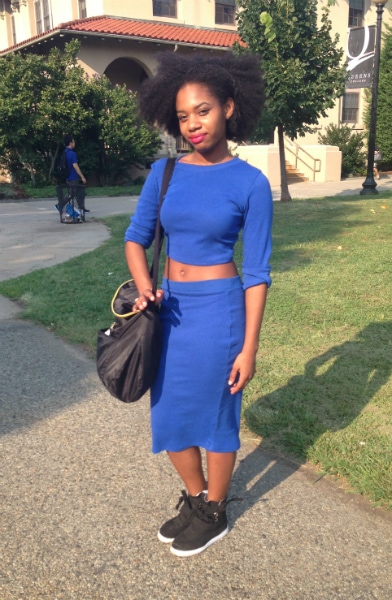 Imani 101
Name: Imani
Major: Accounting
School: Queens
College
Hometown: Manhattan
Let's Talk Fashion
First and foremost, is your commute annoying? "No. It's really only an hour. Maybe it's annoying in the snow."
Where are you heading? "About to eat for a second time… Nathan's french fries and chicken
nuggets before class."
Who or what inspires your style? "TLC. It's an old female group and the lead singer Chilli inspires me. [They are from the] '90s, so it's old, but in this
decade you can wear whatever."
Where do you like to shop? "H&M, Forever 21, Zumiez, or Hot Topic."

How would you describe your sense of style? "I'd say sporty and free. I wear a lot of sneakers because I skateboard a lot."
Why did you choose this particular outfit? "I really like blue and the sleeves are really good for the wind, even though it's still really hot out."
What are your favorite trends right now? "I love rompers and I also love how more women are wearing their hair naturally. I really like afros. I used to wear my hair straight but I decided to cut it off and start again when I first started college."
What do you do for fun? "I've been skateboarding for the past 2-3 years. I love it because it's a good workout and it's
really fun. I also like going to the movies, eating, and chilling out with friends. Eating is definitely my favorite."
If you could raid anyone's closet who would it be and why? "I love Rihanna. She has a crazy personality and has a lot of weird clothes."
Elements of Imani's Style
1. Matching Separates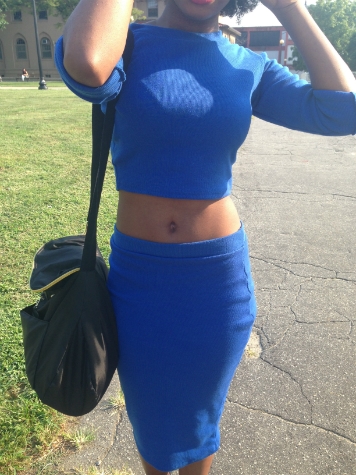 I love how Imani matches a cropped top and a midi skirt. Surprisingly, the pieces are from two different stores! They go together so well, you'd never know they weren't purchased in the same place.
The bold blue looks amazing with Imani's hot pink lipstick (seen in the top photo). Overall, I think Imani would fit into any '90s girl group in the best possible way.
2. Sneakers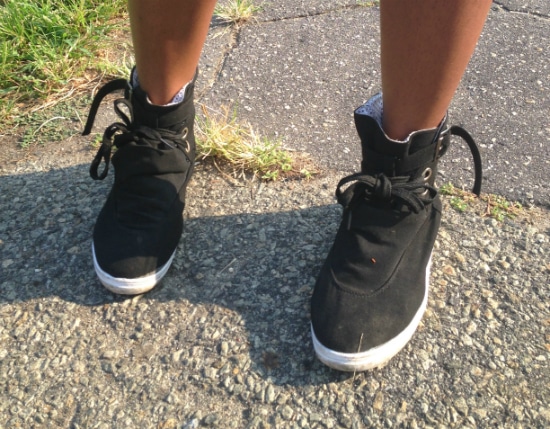 Imani's high tops are edgy and cool. Any fashion girl would love these, and the best part is they're comfortable enough for skateboarding and commuting to school.
3. Carryall Bag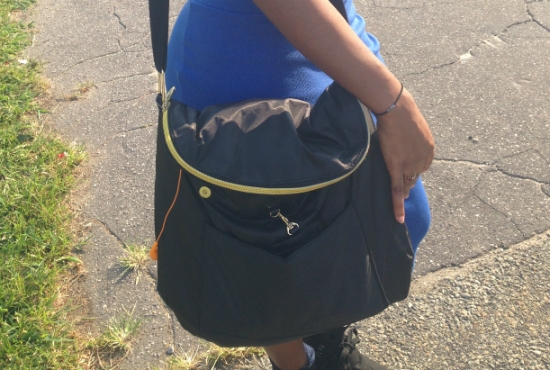 Imani's bag is so much more than just a purse. It's large enough to fit all of her class time essentials, but it also manages to work with her outfit and look super chic.
Do you ever wear matching separates?
What do you think of Imani's TLC-inspired style? Would you rock her shoes? Let us know in the comments!