I saw Rachel as we were both on our way into the Kosher Cafeteria. During one of the first cold days we've had so far, I noticed Rachel was perfectly dressed for the transition from summer to fall. I had to stop her for some pictures to share with CF readers, because she nailed the tricky transition look.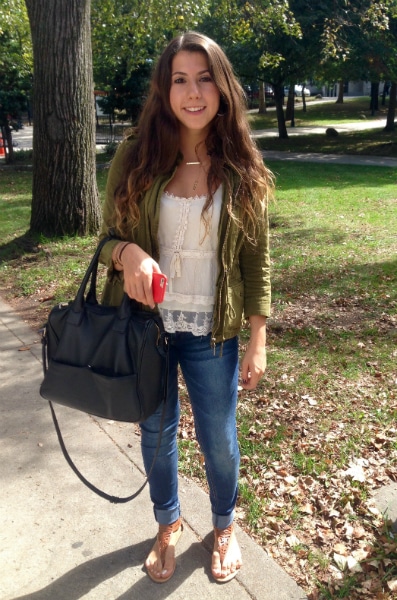 Rachel 101
Name: Rachel
Major: Economics
School: Queens College
Hometown: West Hempstead, NY
Let's Talk Fashion
Where are you headed? "To the cafeteria for lunch with friends and to finish up some homework."
Who or what inspires your style? "I get a lot of inspiration by seeing how my favorite fashion brands style their websites, you know, like in the seasonal catalogs. I also follow a lot of fashion bloggers and generally stylish people on Instagram. But sometimes I'll find myself getting inspired just by looking through magazines and people I walk past on the street."
Where do you like to shop? "That's tough. I go to different stores for different pieces but I love Urban Outfitters, Zara, Topshop, Forever 21, [and] PacSun."
How would you describe your sense of style? "Cute and casual with a lot of good basics."
Why did you choose this particular outfit? "Well, I wanted to still feel summery so I chose the white lacy top and sandals, but it was also pretty chilly out when I was getting dressed so I paired it with these medium-washed jeans and my light utility jacket."
What are your favorite trends right now? "Mostly all summer I've been wearing plaid shirts with high-waisted shorts or t-shirt dresses and cute skirts."
What do you do for fun? "I love to hang out with friends, go out, cook, [and] bake."
If you could raid anyone's closet who would it be and why? "Gigi Hadid! She has amazing style. I love everything that she wears and usually get inspired from her Instagram."
Do you have any fashion advice for other students looking to improve their style? "I'd say I used to make the mistake of buying a lot of trendy pieces. Instead, I guess buy a lot of casual pieces rather than statement [pieces], because [they are] easy to dress up and use for many types of outfit choices."
Elements of Rachel's Outfit
1. Utility Jacket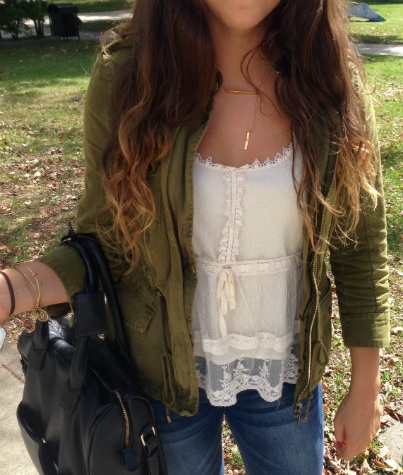 The first thing that caught my eye was Rachel's utility jacket. As she mentioned, it is lightweight enough for those chilly days without being too much. She paired it with a cute, flowy tank top so that it wouldn't feel too warm. The hunter green color added the perfect flair to her outfit and brought out the ombre look of her hair.
2. Necklace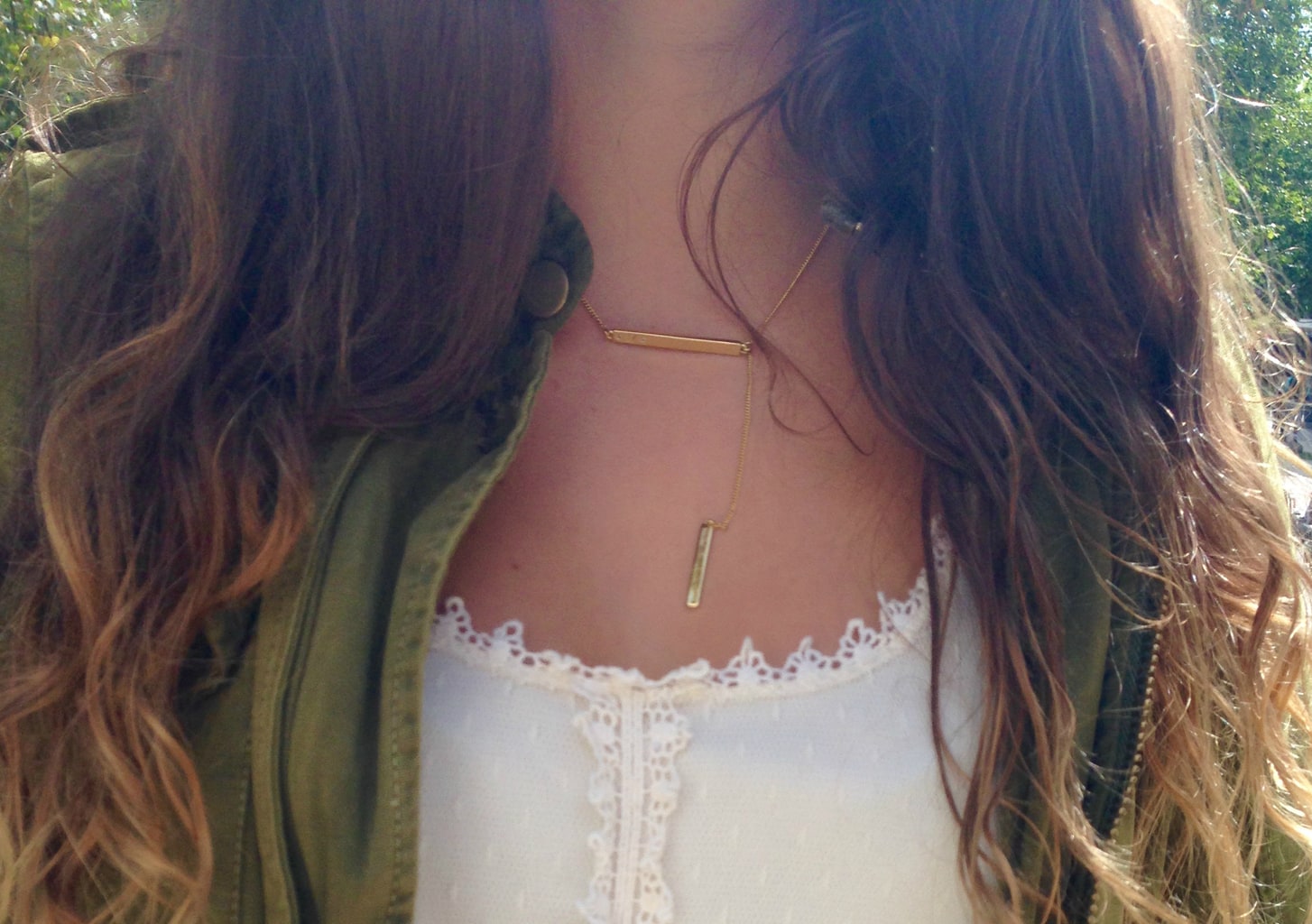 Rachel's necklace is the perfect soft accent to her utilitarian-chic outfit. It's eye-catching and a great piece for everyday wear. The gold necklace went well with the gold bracelets she was wearing and matched her jacket nicely.
What do you think of Rachel's look?
Are you a fan of utilitarian jackets? What do you think about the way she styled this look? Comment below and share your thoughts with us!