Lately New York has been plagued by intense wind chills. Since my school is near the water, the wind is even stronger and it amplifies the cold around campus. Staying warm while looking presentable has posed quite a challenge to Marist students, particularly because it's as sunny as springtime outside and we have no snow on the ground.
I noticed Summer in my class wearing overalls one day and I couldn't help but marvel at her look: Her outfit was so simple and easy, yet she looked so stylish and ready to tackle the day ahead. I had to ask about her approach to style.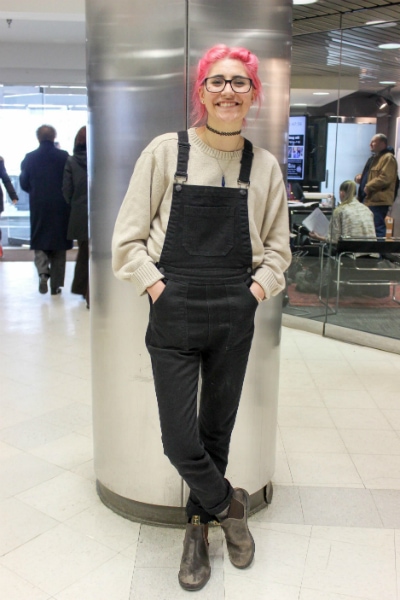 Summer 101
Name: Summer
Year: Sophomore
Major: Fashion Merchandising with a Fashion Promotion concentration
School: Marist College
Let's Talk Fashion
Who or what inspires your style? "I really like vintage looks. I've gotten into more grunge [styles], but I like looking put-together. Harry Styles is definitely my role model – that's why I like to wear skinny jeans and Chelsea boots and I also wear a lot of my mom and my dad's clothing."
Where do you like to shop? "I go to a lot of vintage stores near where I live but I don't have a favorite store in particular. I shop for pieces mostly and I like to invest in my clothing."
How would you describe your sense of style? "It's really eclectic; I like to change it up because I like to be a different person every day. But really I'd describe my style as happy, classy, [and] preppy grunge."
Why did you choose this particular outfit? "I love overalls because you can wear something different underneath them so you can always transform their style. I'd describe it more as careless but put-together at the same time."
What fashion advice would you give to other students looking to improve their style? "You have to figure out what you like and wear what you like, not caring about what other people think of you. Be you, always read labels, try stuff on, and don't [just] shop online."
What are your favorite trends right now? "I'm really into the choker and slip dress trend[s] going on right now, but I mostly just like street style."
Do you have any favorite fashion designers? If so, who? "Saint Laurent because they have so many cool printed clothes along with classic bomber and leather jackets, Givenchy, and Stella McCartney."
What do you do for fun – do you have any unique hobbies or interests? "I like to read, watch Netflix, blog, and even style people whenever I get the chance."
If you could raid anyone's closet, who would it be and why? "Alexa Chung because she has a plethora of overalls and really cool shoes."
Elements of Summer's Outfit
1. Oversized Sweater + Black Skinny-Leg Overalls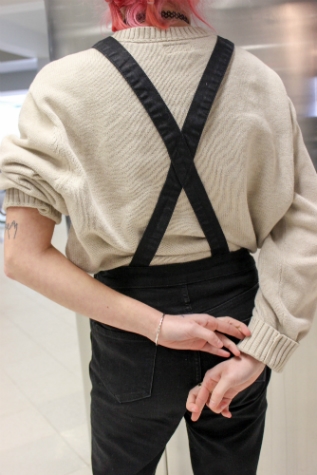 Summer loves to go thrift shopping and even borrow clothes from her parents! Her oversized sweater is actually from her dad's closet, which gives her look a casual, thrifty feel when paired with her black overalls. Overalls like hers are a great piece to own – they allow you to create tons of different looks just by switching what's underneath.
2. Layered Necklaces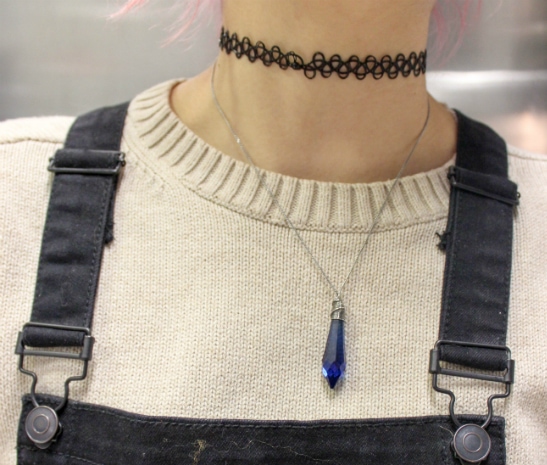 Summer's layered necklaces are giving us major '90s grunge vibes. Her black rubber choker and blue crystal necklace give off the ultimate "cool girl" look and are totally on-trend right now.
3. Minimal Gold Accents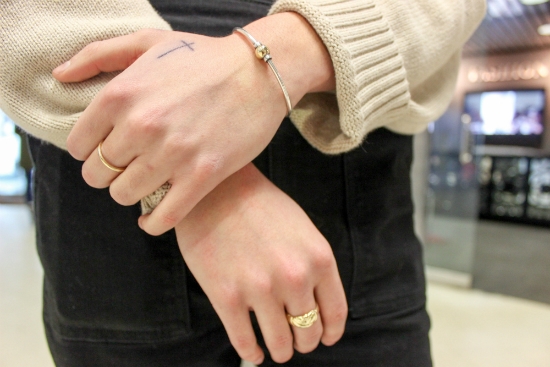 Summer knows how to add just the right number of accessories. Here, she kept things simple but cool with two gold rings and a multi-metal Cape Cod bracelet. These accessories add a touch of modern minimalism to her '90s grunge-inspired look.
4. Harry Styles-Inspired Boots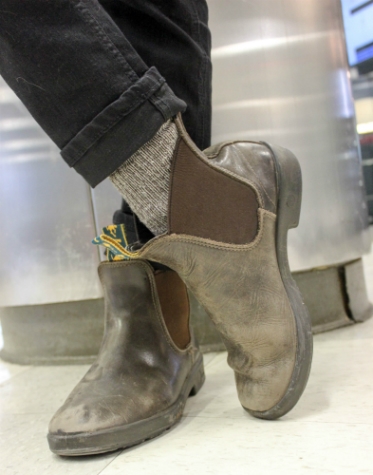 It's no secret that Summer loves Harry Styles; she mentioned that this outfit was inspired by him! What better way to pay tribute to the stylish One Direction-er than by rocking his signature Chelsea boots? These boots are thrifted and look perfectly worn-in and comfy, especially when paired with warm wool socks.
5. Summer's Signature Pink Hair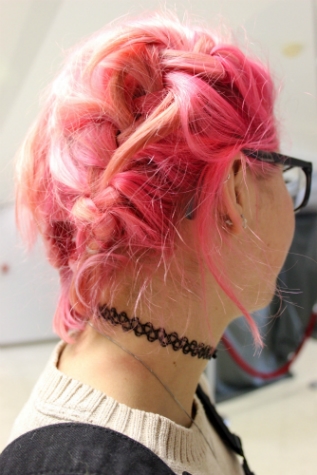 When I first met Summer, the first thing I noticed was her hair. She was the only girl in the class with a full head of brightly colored hair and it fits her bubbly personality perfectly.
Are you a fan of Summer's overalls?
Have you ever paired a sweater with overalls when it's chilly? Would you wear her look? Is Harry Styles one of your fashion inspirations too? Let us know below!