Summer calls for fun and carefree clothing, and Zara combines both elements with her '70s-inspired outfit. She paired loose-fitting pants and summery floral crop top with a floppy hat, and it's the perfect outfit for a breezy summer day.
Zara 101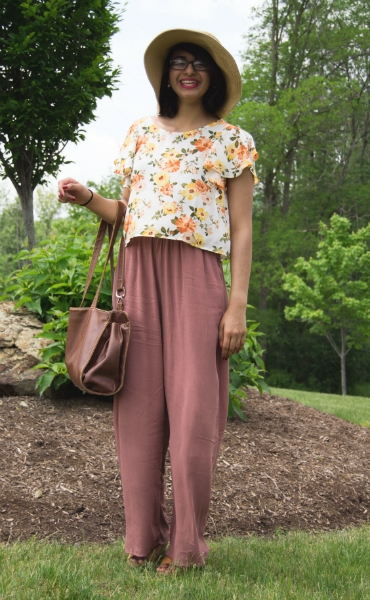 Name: Zara
School: Binghamton University
Year: Rising Junior
Major: Anthropology / Biology-Chemistry
Hometown: Vestal, NY
Let's Talk Fashion
Who or what inspires your style? " I love the styles of the '60s and '70s in particular. I try to include different accents from the '50s, '60s, and '70s. Also, my sister's style and Jane Birkin."
Where do you like to shop? "Zara, H&M, Anthropologie, Forever 21, and thrift shops."
How would you describe your sense of style? "Comfortable, loose, and laid-back. I also love romantic and floral pieces with silky fabrics."
Why did you choose this particular outfit? "I loved it because it has a '70s retro style with pants and shoes, and the crop top went well with the retro vibe."
What fashion advice would you give to other students looking to improve their style? "Always wear something you can feel confident and comfortable [in]. Because if you aren't comfortable, you ain't confident!"
What are your favorite trends right now? "The '70s are in and florals."
What do you do for fun? Do you have any unique hobbies or interests? "I love to look and I like taking cute little excursions to explore different parts of towns. I love road trips! I am also the founder and president of Binghamton's Partner's in Heath organization because I am interested in global health equality."
If you could raid anyone's closet, who would it be and why? "My sister's, because her style is similar to mine."
Elements of Zara's Outfit
1. '70s-Inspired Style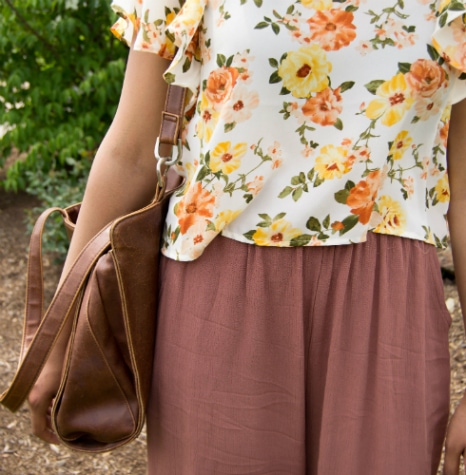 Loose-fitting pieces with a boho vibe are the perfect addition to any summer wardrobe. Not only will you look super-chic like Zara, but you will also feel cool and breezy despite the warm temperatures.
2. Floppy Hat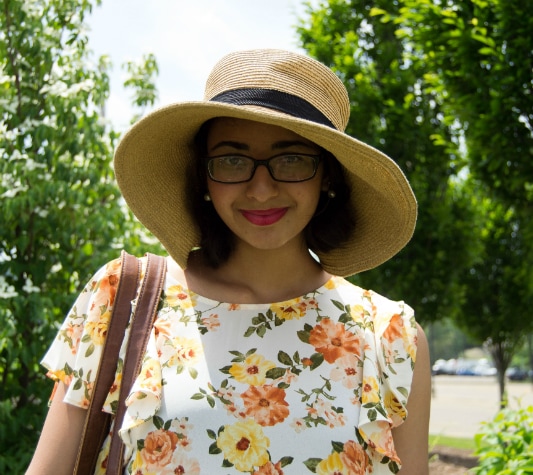 Zara knows best: Floppy hats are a summertime must-have. Not only does it look darling on her, but this hat keeps those UV rays out of her face and helps keep her skin looking beautiful!
What do you think of Zara's retro style?
Do you love her flowy pants and floral print top? Do you ever rock wide-brim hats? Let us know in the comments!