While most college students are getting started with mid-terms and papers, here at the University of Washington, we have just settled down in our dorms and are getting ready for the first day of school!
As hectic as it is, I spotted Vanna in her oversized glasses and casual gear near our dorm recently. And I love her look because it's not only cute and comfortable for move-in day, but it's also easy to pull off for any student. I know we all have our busy/lazy days (especially as college students), but that doesn't mean we have to give up looking cute!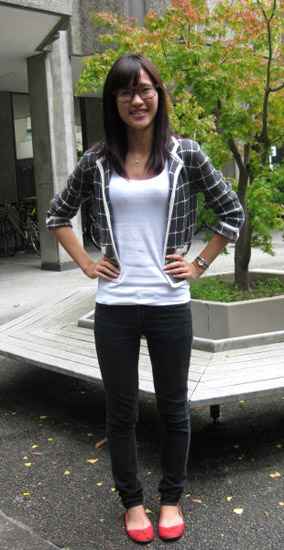 Vanna 101
Name: Vanna
Class Standing: Sophomore
Major: Psychology
Hobbies and Interests: Photography, traveling, eating nice food, browsing through interesting websites, designing and updating with fashion trends.
Let's Talk Fashion
What inspires you in terms of fashion? There are so many inspirations for me when it comes to fashion. I'd say how other people dress, catalogs, window shopping and fashion magazines are my main sources of inspiration.
Where do you like to shop? I like to shop at places that have many brand choices so I get a lot more options that way. I don't really stick to a particular brand when I shop.
Why did you choose this particular outfit? I picked this particular outfit because it is very comfortable but at the same time not too simple that it is boring or out of style. Black, white and gray are some of my favorite colors when it comes to clothes, too!
What are some staple pieces in your wardrobe? They are definitely jeans, tank tops and cardigans.
Elements of Vanna's Outfit
1. Geeked Up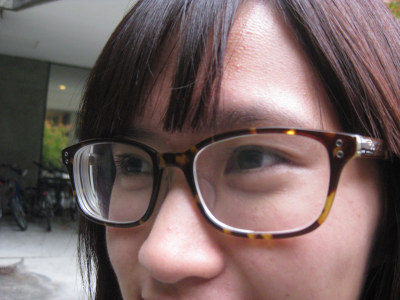 Oversized glasses have been a trend for a few seasons now, and while some people may not love this look, I believe it is a great trend for people who already wear glasses. I love the idea of wearing statement glasses because instead of looking lethargic, you can achieve a chic and effortless look with zero make-up! And trust me – those few extra minutes of sleep are so sweet on those mornings after an all-nighter.
2. Red Shoes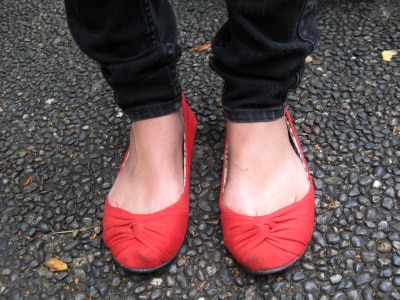 We all know that black flats are an essential in every girl's wardrobe, but to add some daring pop to an outfit, a pair of red shoes is the way to go. I don't know about you, but I think Vanna's red shoes brighten up her whole outfit!
3. Minimalism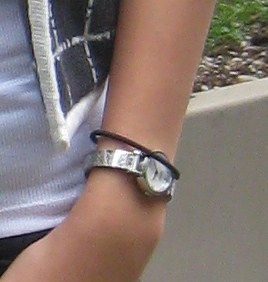 A tank top, cardigan, jeans, and minimal accessories: You'd be surprised how great these simple pieces can look when combined. Although I love how accessories can serve as the focus of an outfit, I also like how Vanna attentively chooses her neat accessories so the look isn't over-the-top but also avoids being plain.
Share Your Thoughts!
What do you think about Vanna's minimalist look? Would you rock the oversized glasses? And what do you wear on a typical laid-back school day? Let us know with a comment!