As the temperature continues to drop in D.C., Tessa's traditional fall pieces are perfect for a day on campus. I spotted her last week wearing an updated look inspired by classic fall fashion. Read on to learn about Tessa's style!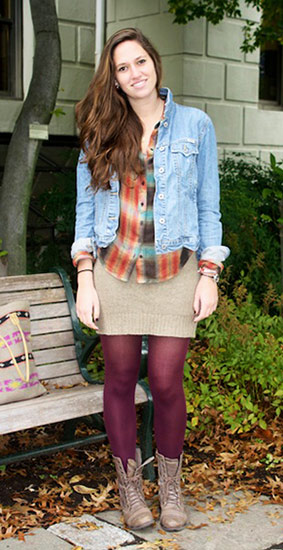 Tessa 101
Name: Tessa
Year: Sophomore
School: American University
Major: Psychology
Hometown: Sioux Falls, South Dakota
Hobbies/Interests: Playing ukelele, hiking, tennis
Let's Talk Fashion
Who or what inspires your style? "I'm inspired by menswear and bohemian styles."
Where do you like to shop? "I love Urban Outfitters, Anthropologie, and Free People. I also love thrifting — Goodwill is great for that!"
How would you describe your sense of style? "Bohemian, free, outdoorsy, natural. I don't really keep up with fashion trends, I just wear whatever I think looks good and is comfortable!"
What fashion advice would you give to students looking to improve their style? "Love yourself, love your body. The key is to wear clothes that you feel good in."
If you could raid anyone's closet, whose would it be and why? "Florence Welch, Kristen Bell, or Emma Watson— they always look so effortlessly beautiful!"
Elements of Tessa's Outfit
1. Light-Wash Denim Jacket
With the onset of fall, it's pretty much impossible to leave the house without a jacket here in DC. And as we all know, it can be difficult to find a fall jacket that complements your outfit. Tessa's denim jacket is the perfect fall transitional piece – it's comfortable and trendy, yet still super functional and versatile.
2. Sweater Skirt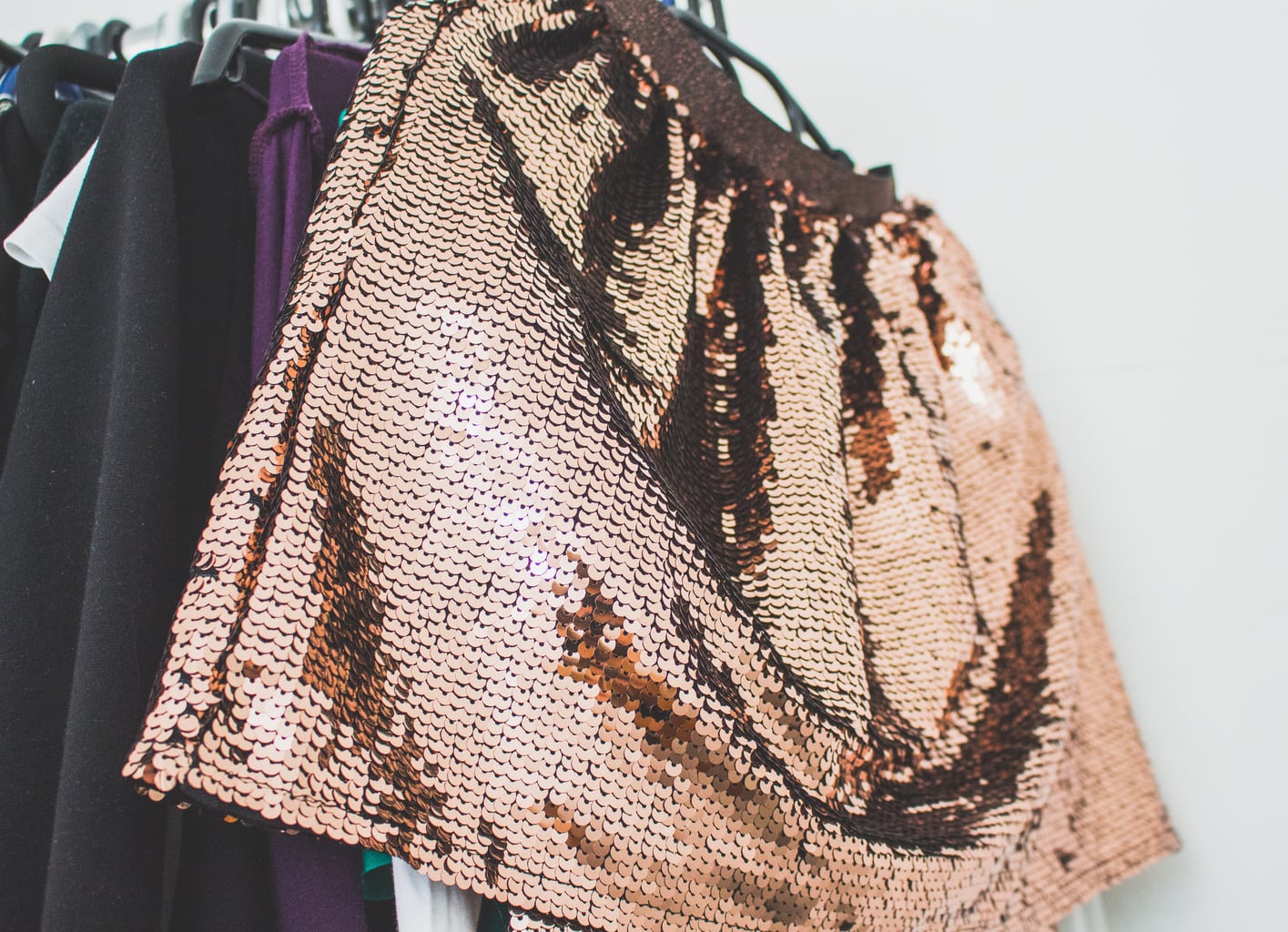 Here, Tessa wears a fall-appropriate skirt that gives a new meaning to the phrase "sweater weather"! A knit skirt like hers can keep you warm and looking fresh through the winter months.
3. Purple Tights and Combat Boots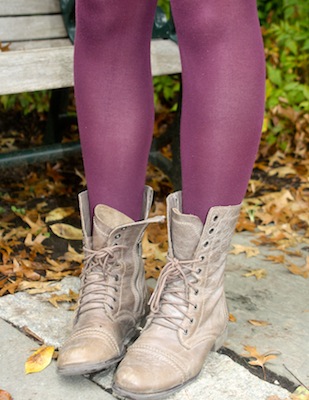 Tessa's purple tights add an exciting pop of color to her outfit and perfectly complement the fall colors she's wearing. Also, I love her combat boots: They're totally on-trend and act as the perfect finishing touch for a look that evokes both toughness and femininity.
Your Thoughts?
What do you think of Tessa's look? Have you seen a sweater skirt on campus before? How do you make jean jackets look fresh with your outfits? Let us know with a comment!