When studying abroad in London, it's hard not to be inspired by the outfits around you – this is one stylish city! On a recent chilly fall day, Taylor, a student at Hood College, inspired me in a big way as she sipped a chai latte and rocked her favorite cozy sweater with autumn boots. Let's meet her.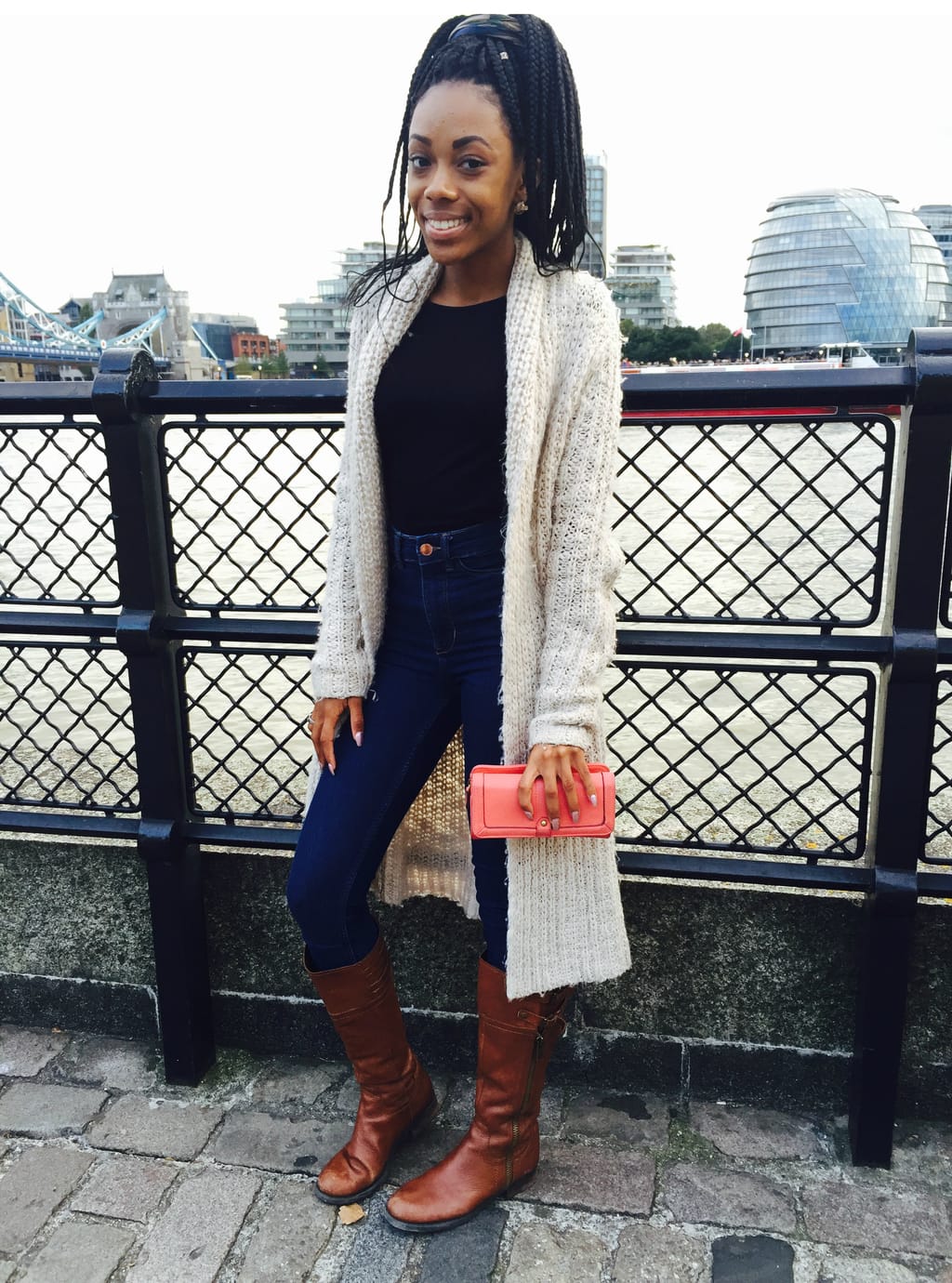 Taylor 101
Name: Taylor
School: Hood College
Year: Graduating in 2017
Major: Communication Arts
Let's Talk Fashion
Who or what inspires your style? "I really like street fashion. Like, edgier looks. I prefer simple outfits with a bit of flare."
Where do you like to shop? "I'll shop anywhere really. I like what I like. Online stores are my favorite but my go-to stores are H&M, Forever 21, and Marshall's."
How would you describe your sense of style? "I dress depending on my mood. I would describe my style as a surprise because I never know what I'll end up putting together."
Why did you choose this particular outfit? "I wanted to be comfortable and it's my favorite sweater and boots. I added the jeans as a way to make it a little [more chic]."
What fashion advice would you give to other students looking to improve their style? "Do what works for you, stay within your budget, and don't try to impress anyone."
What are your favorite trends right now? "I enjoy trainer shoes, high-waist jeans, and leather jackets."
What do you do for fun – do you have any unique hobbies or interests? "I like to make fashion boards on Pinterest for fun. I also love to shop."
If you could raid anyone's closet, who would it be and why? "I would raid Kylie Jenner's closet. I love her style. She dresses how she feels and there's no set way to describe it, kind of like myself."
Elements of Taylor's Outfit
1. Long Sweater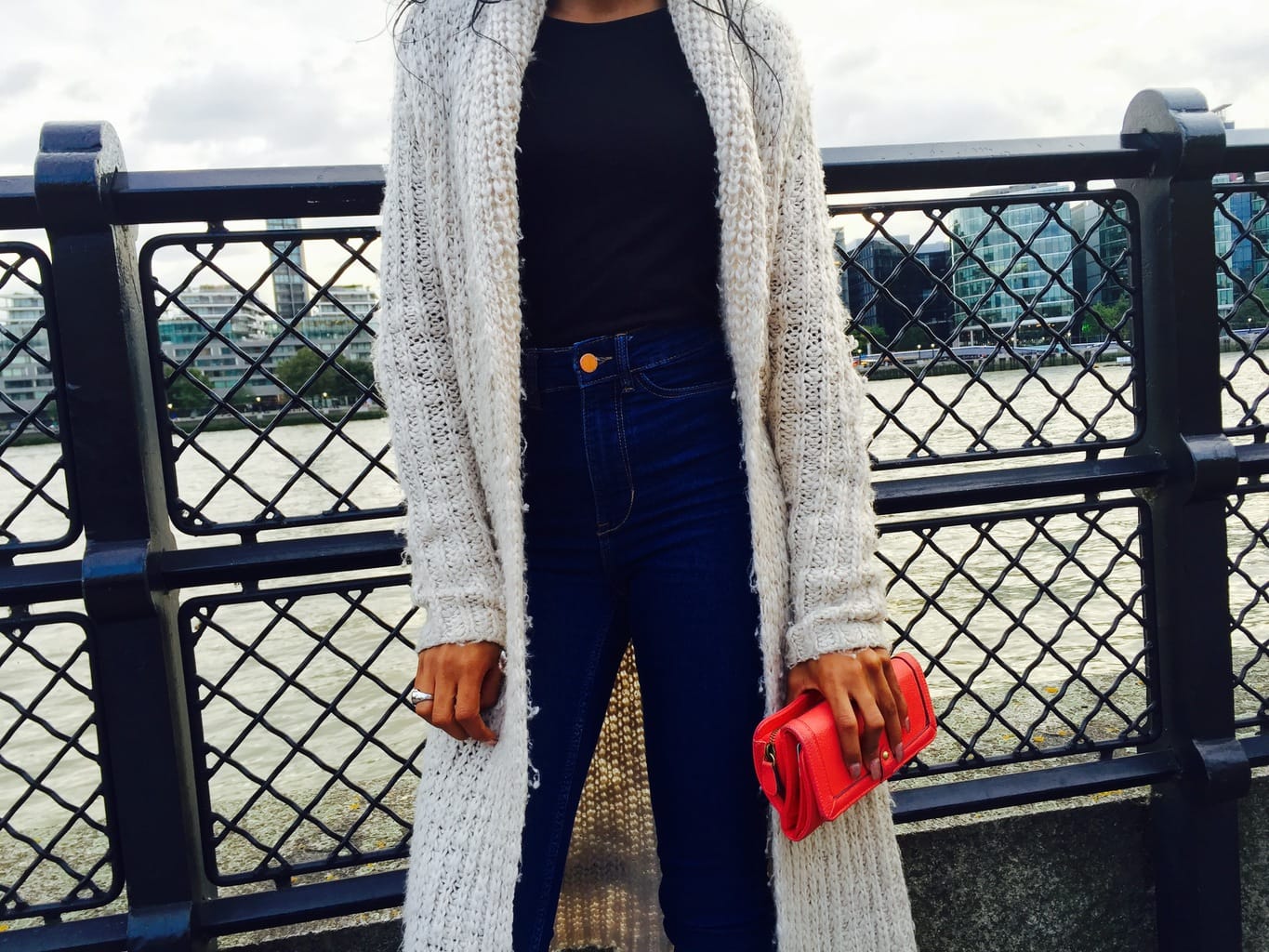 We all know the importance of having that one go-to cozy sweater, and Taylor's fave is this long, cream-colored one that falls just past the knee. Thanks to the cardigan's neutral tone, Taylor has leeway for some bright color – and she rocks it with a cute coral clutch.
2. Hair Accents + Gold Earrings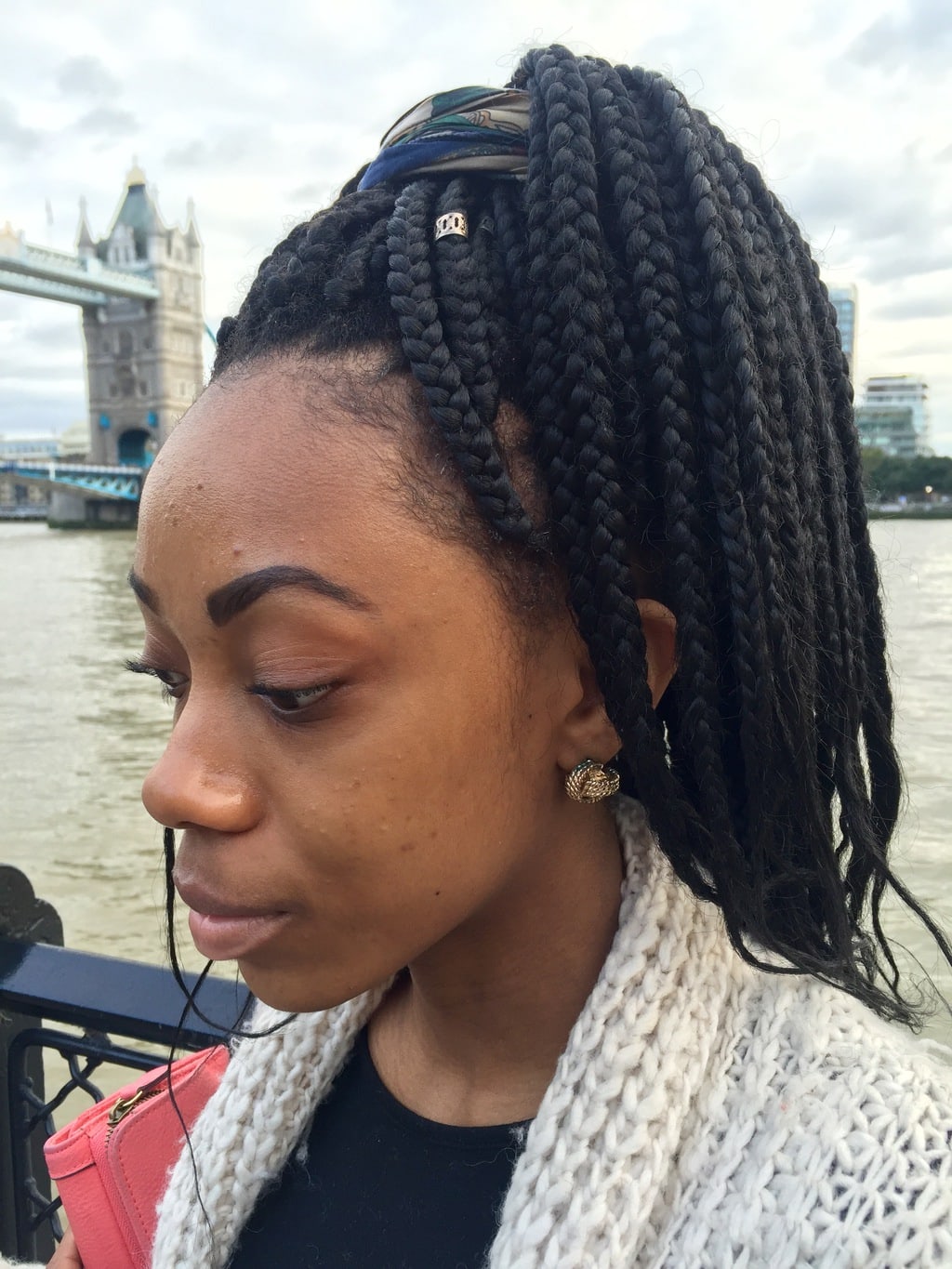 Some people like to keep their hair simple but Taylor styles it up just like her outfit. Her hair clip accessories and thrifted scarf add elegance to her simple but chic outfit. She adds some additional sparkle with her knotted gold earrings.
What do you think of Taylor's look?
Would you wear her cozy sweater? We want to know if you would – so comment below!