What I love about my college is that there are people from all over the world who dress in cool and unique outfits. From the very first day I met Sarah, I fell in love with her style.
Her looks always have a grungy vibe to them, but look super comfortable and chic. When I spotted her in a cool cardigan and lace-up boots, I knew it was about time I talked to her about her taste in fashion.
Sarah 101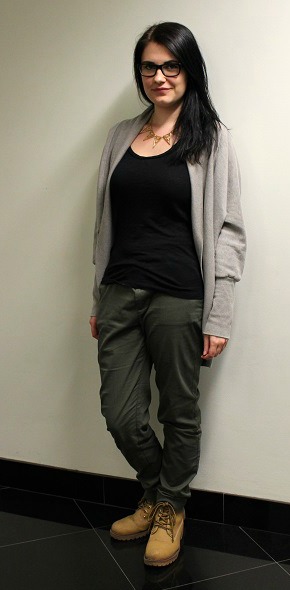 Name: Sarah
Hometown: Germany
Year: Freshman
Major: Acting for Film
Let's Talk Fashion
Who or what inspires your style? "I just like being comfortable; it's always my main priority."
Where do you like to shop? "I'm obsessed with H&M!"
Why did you choose this particular outfit? "I didn't want to wear the same colors as my roommate since we have a lot of classes together. It's happened before. Then I saw this gray sweater cardigan and thought I should wear it since I haven't in a while."
What fashion advice would you give to other students looking to improve their style? "Stay true to what you like to wear. I do this most of the time, but when I don't it is obvious because I feel very uncomfortable."
What are your favorite trends right now? "Crop tops! But I don't wear them."
If you could raid anyone's closet, who would it be and why? "Emma Watson's. Her style is amazing and I would wear almost anything she does."
Elements of Sarah's Outfit
1. Geometric Necklace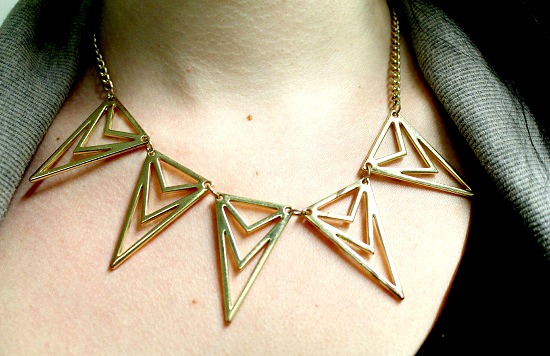 This geometric gold necklace makes her otherwise casual outfit look a little more put together. It goes to prove how one piece of statement jewelry can change an entire outfit.
2. Boots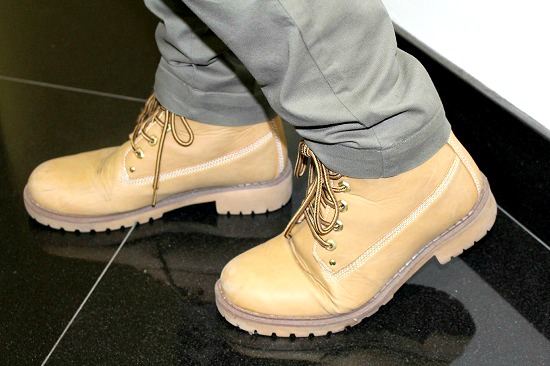 According to Sarah, she wears these shoes pretty much every day. Can you blame her? They look super-trendy and comfortable! With these boots, she is certainly ready to take on the world.
What do you think of Sarah's cool girl style?
Are you a fan of wearing work boots in a trendy way? Do you like her bold, geometric necklace? Comment below and share your thoughts!