It's undeniable; Sara's breezy summertime style is among the best on campus. Her combination of a bold floral print top, funky polka dot kicks, and lightweight cardigan is a fabulous example of how to rock a comfortable yet stylish look during the warmer months of the year.
Sara 101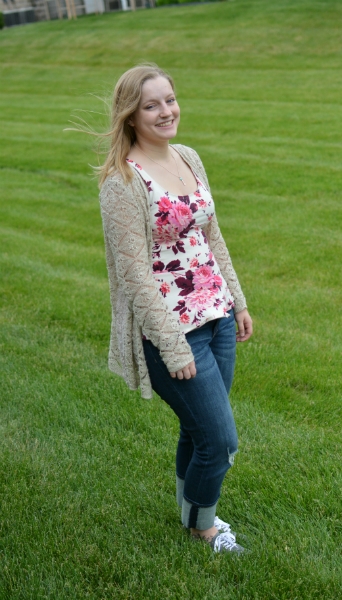 Name: Sara
School: University of Minnesota
Year: Senior
Major: Veterinary Sciences
Let's Talk Fashion
Who or what inspires your style? "I just see things that I like when I go shopping​ ​and buy them."
Where do you like to shop? "Express, Target, American Eagle, and Stitch Fix."
What fashion advice would you give students trying to improve style? "Try Stitch Fix and try new things, even if you don't think it is something that will look good."
What are your favorite trends right now? "I like bright colors and floral patterns. I also really like kimonos."
If you could raid anyone's closet who would it be and why? "I would probably pick Nina Dobrev; I really like all of the clothes I've seen her in."
What do you do for fun? Do you have any unique hobbies or interests? "I like to walk my dog and play my harp. I also really like to read."
Elements of Sara's Outfit
1. Peplum Top + Crochet Cardigan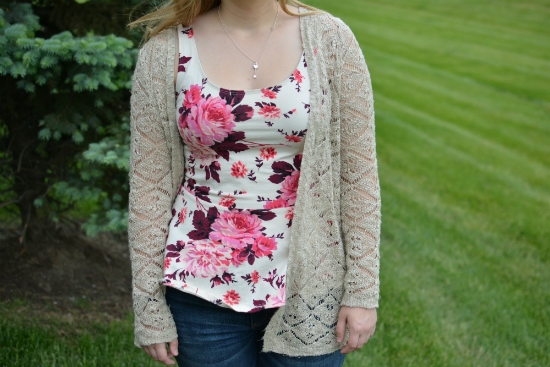 Sara's floral print peplum top from Express and her Stitch Fix cardigan are perfect for the warmer weather. The pink and burgundy from her top are muted by the soft khaki of her sweater. The crocheted material of the cardigan is also lightweight, which makes it the ideal cover-up for summer.
2. Polka Dot Sneakers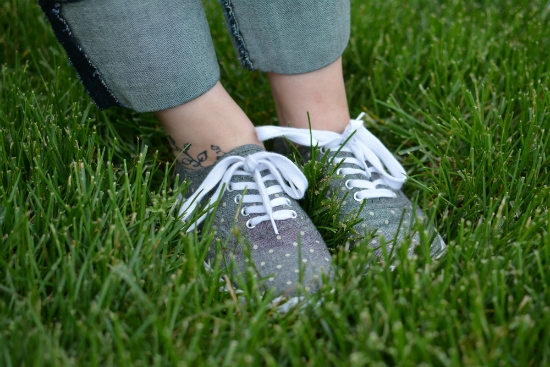 These cute polka dot shoes from Target are a fun addition to Sara's style. Who said you can't get away with mixing prints? Polka dots and florals are a great fit for summertime.
What do you think of Sara's mixed prints?
Would you wear her floral print peplum top? What do you think of her summer look? Comment below and share your thoughts!