After what seemed like an eternity, I can officially report that spring has arrived in Connecticut – and it's here to stay. We can finally say goodbye to our heavy knits, leggings, and sheepskin boots, and hello to cotton tees, shorts, and open-toed shoes! Today I ran into Rosy, who used the new warm weather as an opportunity to sport one of my favorite spring pieces, a jumpsuit!
Read on to learn more about Rosy's adorable spring jumpsuit, and where she finds the inspiration to rock such a bold look on campus.
Rosy 101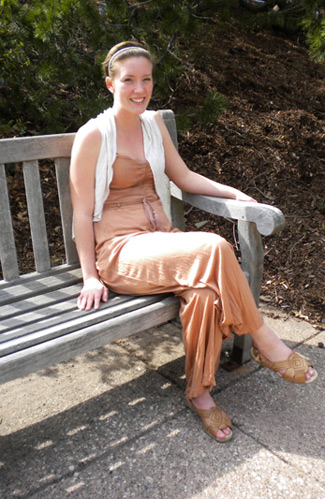 School: Wesleyan University
Hometown: Chicago, IL
Class Year: 2014
Major: College of Social Studies
Hobbies/Interests: "Swimming, water polo, reading, and writing."
Let's Talk Fashion
How would you describe your style? "If I could describe my style in two words, it would be convenient and fun. When I get up in the morning, I like to put together something cool, quick, and easy – without appearing messy, of course."
What inspires your style? "I am inspired by my two sisters. My older sister is an artist, and she wears lots of artsy, funky outfits, which I love. My other sister is more on the preppy side, and she dresses pretty conservatively. My style is a bit of a fusion between the two."
What are your favorite designers? "Honestly, I couldn't tell you a single one! I'm not really a designer person, and I don't know much about runway fashion at all!"
Where are your favorite places to shop? "I like to get new clothes from H&M, Anthropologie, GAP, and Forever 21. I also love to get secondhand items from Village Discount and Crossroads Training. I can be pretty thrifty!"
Elements of Rosy's Outfit
1. Jumpsuit and Vest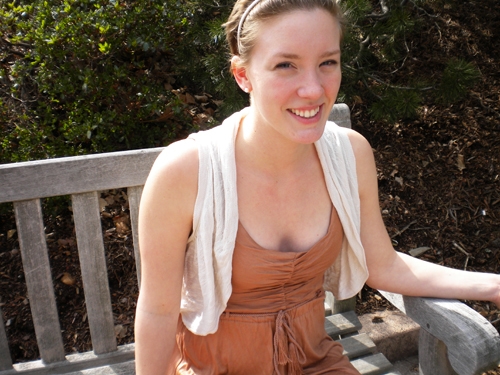 "I absolutely hate sweatshirts and sweatpants," says Rosy. "Why wear sweatsuits when you can wear a jumpsuit or romper? They're just as comfortable, and so much better looking!" We agree – most fashionistas would pick Rosy's belted H&M jumpsuit over sweats any day!
A simple vest can add softness to a bold piece, and help balance out the look. Rosy's cotton vest from Nordstrom gives her outfit just the right touch of contrast, and helps make her ensemble appear complete.
2. Sandals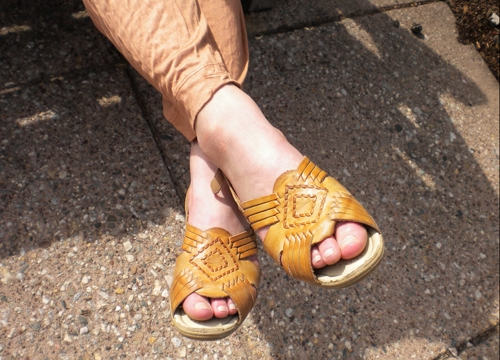 With temperatures growing warmer every day, sandals are a staple for the season. Rosy's light brown ones are perfect – "I got these sandals at a random 'old-lady boutique' in Indiana, and I absolutely love them!"
3. Earrings and Headband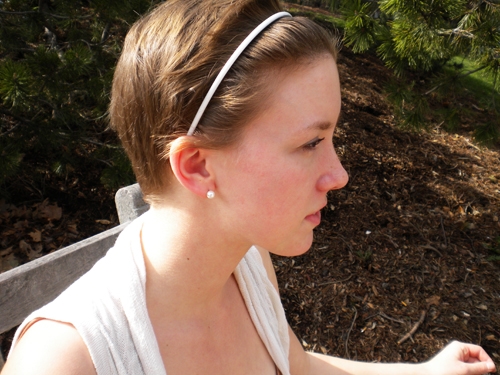 We love the subtlety of Rosy's simple headband and H&M stud earrings. Like her vest, they too add a hint of sweetness to her bold jumpsuit.
What do you think?
What do you think about Rosy's style? Would you be brave enough to wear a jumpsuit? Do you like her vest? What are you wearing this spring? Let us know with a comment!