I noticed Precious as we were both heading out of school for the day. She was walking
with a big smile and a lot of confidence. I really liked her chic topknot and the cute mesh detailing on her
dress, so I knew we had to chat.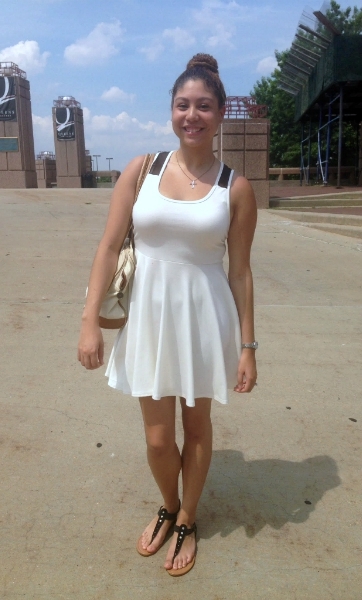 Precious 101
Name: Precious
School
: Queens College
Major:
Elementary Education
Hometown:
Queens, NY
Let's Talk Fashion
Who or what inspires your style? "I guess I just dress according to the weather. I'll check the
weather on my phone, then see what I'm in the mood to wear. I usually like to dress for comfort."
Where do you like to shop? "I love Charlotte Russe or Forever 21."
How would you describe your sense of style? "I have so many different styles in my closet! I
have a lot of trendy pieces from Charlotte Russe, but it also depends on if I'm feeling lazy or not.
I also love buying heels. I have a lot of heels with just two simple straps."
Why did you choose this particular outfit? "It was hot! [This outfit is] cute and easy, and I was running late this morning."
What are your favorite trends right now? "Infinities, heels with simple straps, gladiators– even though I don't own a pair– high-waisted
bottoms, and cropped tops."
What do you do for fun– do you have any unique hobbies or interests? "Hang out with my fiancé; we eat, see movies, and like going to free events."
So, what is your fiancé like? "His name is Corey. The 'e' in the spelling of his name is really important to him. Corey is calm and the opposite of me. I'm dramatic, but he complements me."
Where did you guys meet? "We actually met at church."
If you could raid anyone's closet who would it be and why? "I just want more clothes from
Charlotte Russe! I also love Jennifer Lopez or my friend India; she has a big closet that I like."
What are your favorite colors and patterns to wear? "Pinks, blue, floral print, or tribal."
Elements of Precious's Outfit
1. White Dress with Sheer Panel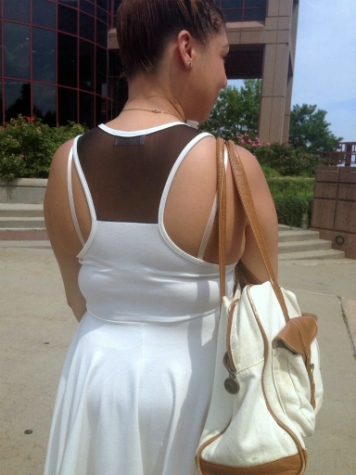 Precious's dress was perfect for the late summer weather. This frock is trendy, comfortable, and, of course, it's from Charlotte Russe! The contrasting mesh detail on the back sets it apart from the sea of sundresses on campus in the summer.
2. Sandals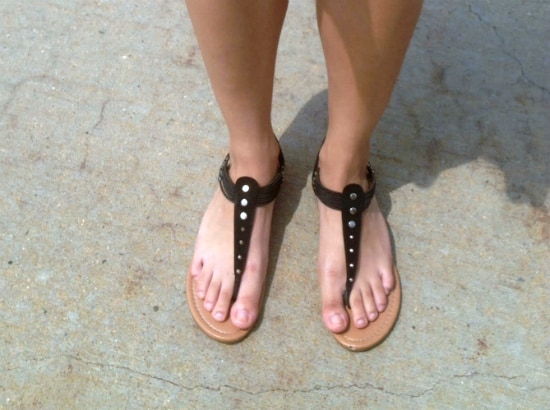 I also took notice of this self-proclaimed shoe addict's footwear. Even though she had overslept and was running late that morning, she chose to rock these cute little sandals. They added a little extra flair to her outfit and I imagine they are very versatile.
What do you think of Precious's look?
Do you love her dress? Are you amazed she pulled this look together even though she was running late? Comment below and let us know!