After a year apart, I have finally reunited with my twin sister in Taiwan, our home country! I'm not trying to be biased, but I just feel that I have to feature her on College Fashion for her cute and unique sense of style – I swear I'd still feature her if she wasn't my sister! With her polka dot shirt and simple shorts, Nora effortlessly stood out in a crowd of floral dresses and T-shirts on the busy streets in Taipei.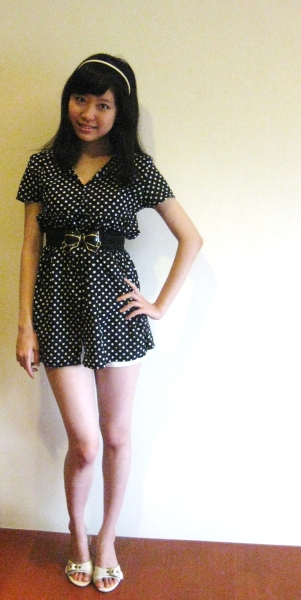 Nora 101
Name: Nora
School: Binghamton University
Class Standing: Freshman
Major: Accounting, French Lit and Language
Originally from: Taiwan
Hobbies/Interests: Traveling, visiting museums & galleries, shopping, swimming
Let's Talk Fashion
What inspires you in terms of fashion? Fashion magazines and runway models
Who are your fashion idols? Jun Hasegawa, Blake Lively
Where do you like to shop? "The little vintage stores and night markets in Taipei. I can always find fashionable items seen on magazines, and the friendly prices are definitely a plus!"
What motivates you to dress up? "It makes me feel happier and more confident."
Any fashion tips? Or Fashion Do's and Don'ts? "Don't just follow the 'trends'; be yourself and wear what's comfortable for you. Also, hats are must-haves for me. They always make the outfits stand out more. For example, berets give you a chic look while caps make you look casual and sporty. And of course, they are great for bad hair days!"
What is the next item you want? "A pair of cute rain boots and a bandage skirt."
What are some trends you love right now? "I am loving the jumpsuits! Can't wait to get a pair in the summer!"
Elements of Nora's Outfit
1. Polka Dots
I have always thought that polka dots immediately bring out an optimistic and feminine look. And if you love the French retro style like Nora, a polka-dotted piece will easily help you to achieve the look. For those of you who are fashion-forward and want to try something new for summer, I encourage you to be the first one in your circle to sport these fashionable circles!
2. Waist Belt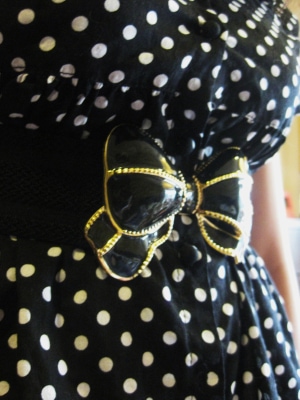 Waist belts have been my absolute favorite accessory ever since high school, and I know that there's no way for me to live without them. They create an hour glass figure (even if you don't have a curvy body!) and can easily transform your old, simple clothes into a new, trendy look.
3. Short Shorts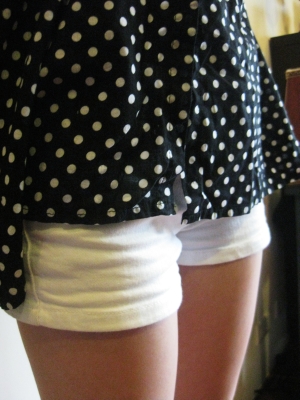 Get ready to show some leg this summer! Not only are they adorable, but hot pants have been all over the runway shows, so they are definitely a safe bet, if you have the confidence to rock them!
Not enough of Nora?
I'm always so proud to have a beautiful twin like her, and since sharing is caring, I thought I'd end this post with some more outfit pictures of Nora's. Hope you guys enjoyed reading this post as much as I enjoyed writing it. 🙂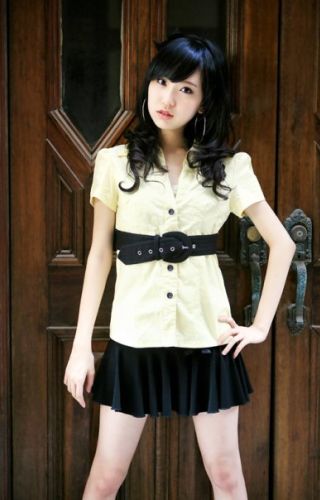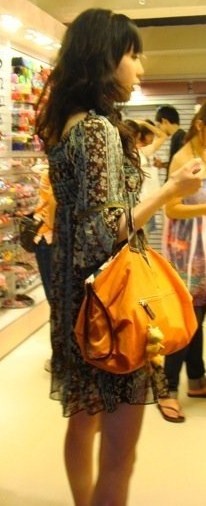 Share Your Thoughts!
What do you think about polka dots? Do you ever get fashion inspiration from your own childhood pictures? And have you ever shopped in the night markets in Taiwan or other countries? Let us know with a comment!