Finally, the academic semester is over here in Brazil and I'm officially on vacation! The only drawback about that fact is that it's summer
in Brazil. If any of you have been somewhere tropical in the sunny season,
you understand the challenge of getting dressed in a heat-proof and chic way.
That's what I loved about Morgana's outfit – she managed to do just that and
made it look effortless!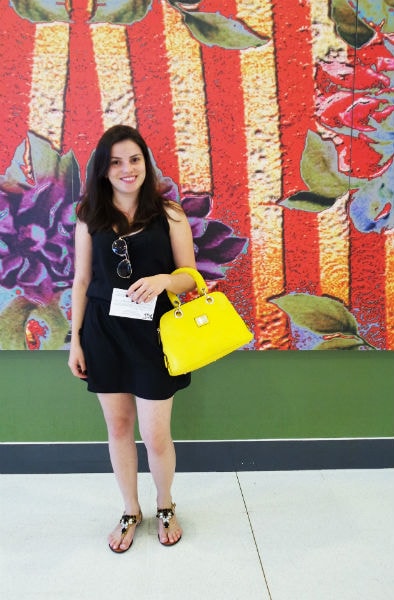 Morgana 101

Name: Morgana
School:
Pontifícia Universidade Católica do Rio Grande do Sul
Major: Law
Semester: Fourth
Let's Talk Fashion

How would you describe your sense of
style? "Casual."

Where do you like to shop? "At Lança Perfume for clothes and
Jorge Bischoff for shoes."
What you do for fun – do you have any unique hobbies or
interests? "I love reading!"
What are your favorite trends right now? "Fringe!"
Elements of Morgana's Outfit

1. Black Jumper Dress + Yellow Handbag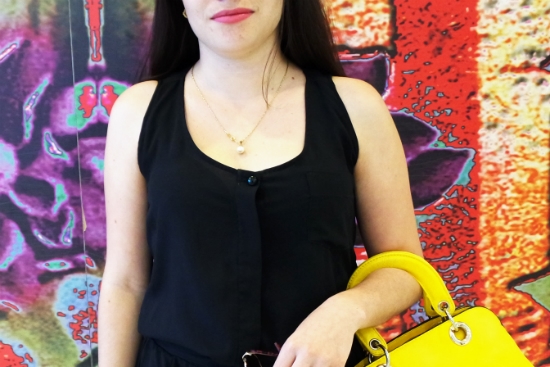 Like Morgana, I love jumper dresses! They are super easy to style – hello, one piece!- and are really
comfortable and fashionable. Hers was in a light fabric, perfect for the summer, and in eternally classy black.
What I most loved about her outfit, though, was the pop of color she
brought with her yellow handbag. It made the whole outfit appropriate for the season
and really made it stand out. This look goes to show that investment pieces shouldn't always be in
neutral colors!
2. Embellished Sandals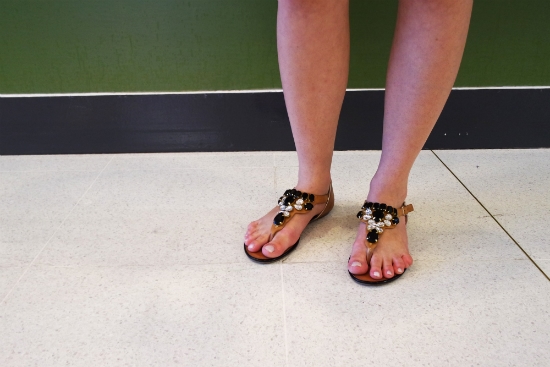 To finish off her look, Morgana opted for a pair of black embellished sandals that also brought some glam to her outfit. Sandals are always a great choice when it's hot outside, and flats are super comfortable – making the combo perfect both for campus and a summer vacay!
What do you think of Morgana's style?

Are you a fan of jumpers and bold handbags? Comment below and let us know!