Michelle is one of those people who can pull off outfits that belong in magazines. Her fashion fearlessness is both admirable and enviable. I met up with Michelle while home for winter break. We talked about school, fashion, and what's next for this collegiate trendsetter.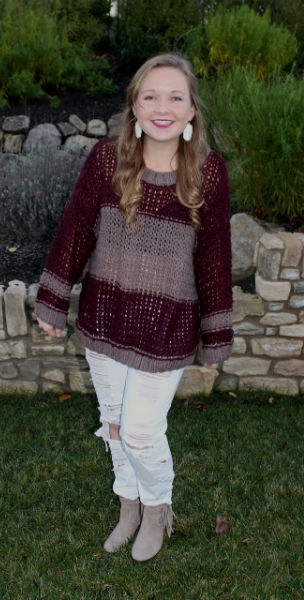 Michelle 101
Name: Michelle
School: Southern Methodist University
Major: Human Rights & Anthropology
Year: Senior
Hometown: Danville, CA
Let's Talk Fashion
How do you describe your style? "Comfort is key. I still try and look cute when going out and for classes. I think I have a hippie-ish style. I love [relaxed] things like flowy pants."
Where do you like to shop? "I love LF, but only when they have sales. Brandy Melville has good stuff. When I'm in Dallas I mostly shop at small stores around campus. My favorite is The Gypsy Wagon."
Do you have any favorite trends? "I don't know if this is really a trend, but white pants. I'm one of those people who [doesn't] care if it's after Labor Day. I love wearing my white pants year-round."
If you could raid anyone's closet whose would it be? "This account I follow on Instagram, Tuulavintage. I'm obsessed."
What do you do for fun? "Mostly reading, finding food trucks, and sailing at the lake."
What's next for you? "I graduate in May, but then it's off to grad school!"
Elements of Michelle's Outfit
1. Chunky Sweater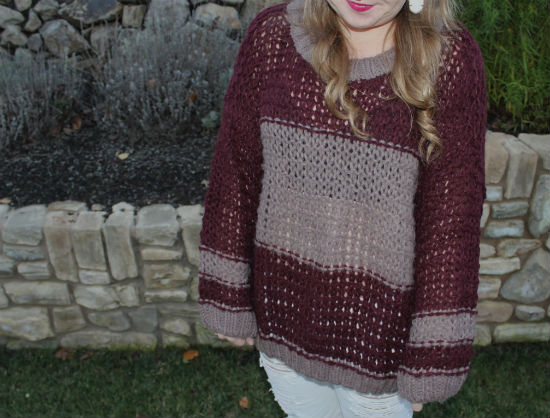 While Danville doesn't normally experience freezing weather, a serious cold front was passing through, giving Michelle the perfect chance to wear her chunky knit Free People sweater.
2. White Pants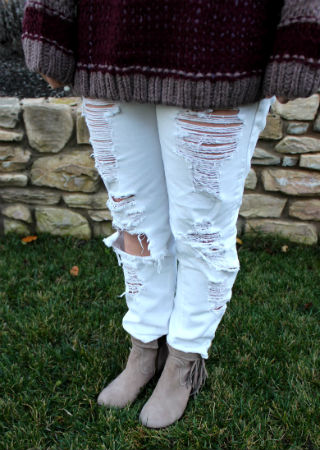 Michelle admitted how much she loved wearing white pants year round. These baggy white destroyed jeans are her favorite pair.
3. Fringe Booties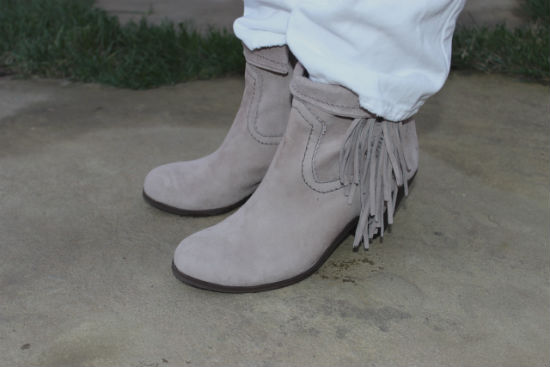 I fell in love with Michelle's new Christmas present. Santa brought her Sam Edelman 'Louie' booties, which should have been on my wish list! These booties are so fun and lively, yet neutral enough to go with any outfit.
Would you wear Michelle's outfit?
Do you love her destroyed white denim and fringe ankle booties? What do you think of this look? Comment below and share your thoughts!