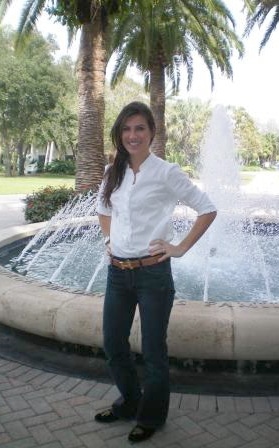 While walking to get my Starbucks fix, I ran into Miami fashionista, Marisa. Her classic, effortless style caught my eye, so I had to take a break from my coffee to ask her all about it! The combination of a button-down with jeans is a really great juxtaposition of a dressier item with something casual. Also, I loved her loafers, which were a perfectly chic choice on an unusually chilly Miami day!
Marisa 101
Hometown: Ocean Ridge, FL
Major: Pre-Med
Hobbies and Interests: "I love shopping and traveling. I play the piano. I love reading, sketching and watching LOST."
Describe your style: "[My style] started in high school, where I dressed according to the dress code of slacks and button-downs. I love solid colors, oftentimes bright colors…very Florida."
Who inspires your style? "Jackie O."
Where do you shop? "I love Ralph Lauren, Burberry, and definitely Lilly Pulitzer. I love Bloomingdales."
Why did you chose this particular outfit? "I like thin tops with cute detailing. I love pairing button-downs with plain bottoms, and loafers cause it's cold."
Elements of Marisa's Outfit:
1. Classic belt and a statement watch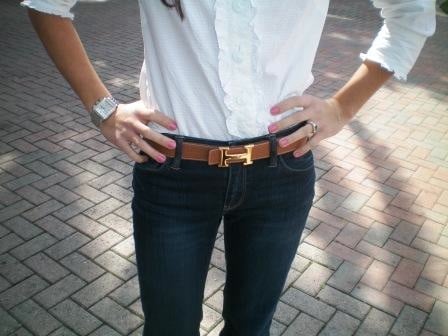 I love how Marisa's belt and accessories add interest to her classic look. The watch is functional, as well as fashionable, and allows Marisa to keep track of the time on a busy day!
2. Loafers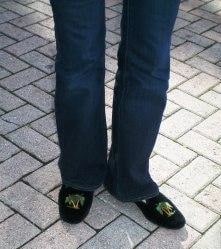 I feel that these loafers make the outfit. I love the "old man" look, not to mention they look super comfortable. I would love to wear these for a dash of comfort and style when I have to trek around campus.
Outfit 1
I chose this outfit using Marisa's look as a model. This outfit would be great for class or running errands because it is comfortable while still looking put-together. I would love to wear this to my next exam because it's more chic than sweatpants and looks just as comfy.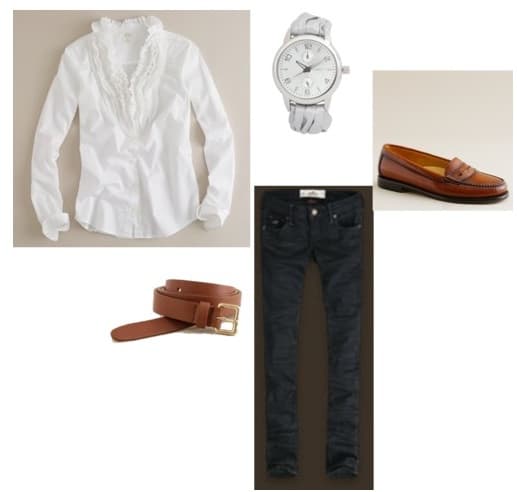 Product Information: Blouse- J.Crew, White Watch- Louvett, Loafers- J.Crew, Skinny Jeans- Hollister, Belt- J.Crew
Outfit 2
I wanted to use Marisa's style as an influence for a spring look. The ruffles and lavender flats add a sweet touch and I think the orange belt would make the outfit pop. I also played with different textures here such as ruffles in the pink top and colorblocked beads in the necklace.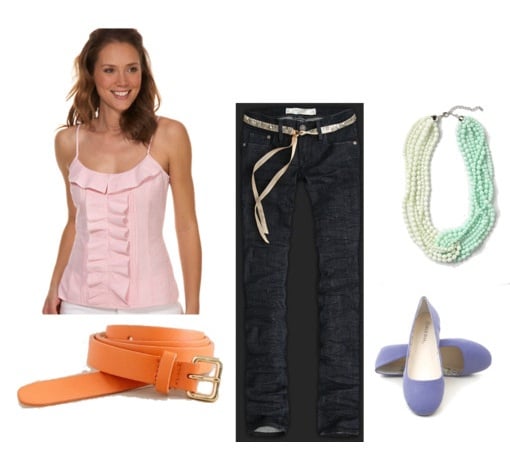 Product Information: Pink Top- Vineyard Vines, Belt- J.Crew, Skinny Jeans- Abercrombie, Flats- Cutesy Girl, Necklace- Anthropologie
What do you think?
Are you inspired by Marisa's classic look? What do you think of when you think "classic?" Do you wear loafers or own a statement watch? Let us know with a comment!