"You look so cute! Where did you get ALL of your clothes?!" This is what I say to Mariah almost every time I see her! After spotting her in the Communications building and at dinner on multiple occasions, I knew that I actually had to sit down and talk with her about her fashion sense. Mariah's style is just like her personality: bold, classy, and a little quirky.
Mariah 101

Name: Mariah
Hometown: Cary, North Carolina
College: Elon University
Year: Junior
Major: Media, Arts & Entertainment with a concentration in Cinema
Let's Talk Fashion
Who or what inspires your style? "Right now I am very inspired by Santa Fe. Santa Fe style is all about bold patterns and earthy tones. I love big chunky sweaters, jewelry, and big bags. And Karen O from the Yeah Yeah Yeahs – she really edgy but she is classically edgy. She's not over the top. She's got spunk with class."
Where do you like to shop? "Urban Outfitters, Free People, Anthropologie, and Nordstrom (when I can afford it!). I really like Old Navy and that's where I buy a lot of my staple items. I get my jewelry from Light Years."
How would you describe your sense of style? "Classically quirky. I like classic shapes and silhouettes like straight leg jeans, trousers, flats, and I love blazers and jackets. But I like quirky things like pops of color and the deer necklace I'm wearing today. I can be put together but still have flares of my personality and I think I do that through jewelry and color."
Why did you choose this particular outfit? "This outfit makes me look put together but I don't look too dressed up. And it's comfortable…that's a huge thing for me especially with my internship. I am sitting down for like 5 hours a day but I have to look like I can be taken seriously. People will look at me and think 'Oh she put thought into what she is wearing today.' It's comfortably professional."
What fashion advice would you give to other students looking to improve their style? "Don't be afraid to go bold. The people that really stand out are the people that look like nobody else. They are the people that aren't afraid to make a statement through their clothes, in that there is something different about the way that they are dressing. They don't look like everyone else, they aren't cookie cutter. So don't be afraid to go bold. Go bold or go home!"
What are your favorite trends right now? "Big bags, boyfriend jeans, tied gladiator sandals, and denim dresses."
If you could raid anyone's closet, who would it be and why? "Emma Stone because she seems super normal – I think that she would have stuff in her closet that I would actually wear. When you see her on the red carpet, she always wears really classy gowns that accentuate all the right parts. I think I like that she is so classic and not too flashy. She is so put together and genuinely beautiful."
What do you do for fun – do you have any unique hobbies or interests?
"I play guitar and love music. I work for WSOE, the student-run radio station on campus, and I really love my internship! I also love cats!"
Elements of Mariah's Outfit
1. Menswear Inspiration
I am and always have been a sucker for menswear-inspired clothing. So when I saw Mariah's blue blazer and oxfords, I knew I had to talk to her. The blue hue gives the blazer a fun feel while the striped detail on the rolled up cuff give it the business look. Her oxfords and rolled up jeans add to the fun and quirkiness of the outfit and follow the menswear theme without making the outfit feel too masculine.
2. Quirky Details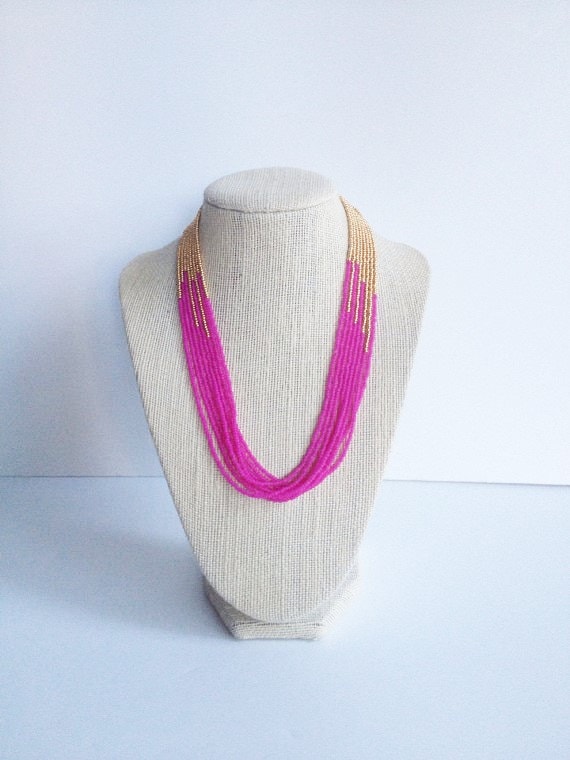 Although Mariah told me that a lot of people don't like her deer necklace, I definitely do! It keeps the outfit feeling fun and shows off her sense of humor. The gold tones also work great with the blues in her jeans and blazer and pull out the yellow tones in her sweater.
What do you think?
Do you like Mariah's outfit as much as we do? Are you inspired by menswear? How do you add quirky details to your outfits? What do you think of her deer necklace? Let us know with a comment!