If you were to ask students who has the best style at Hartwick College, Marel's name would surely come up. Her flirty and feminine style is something I always keep an eye out for when I walk around campus. Because of her fashion-forward reputation, I am happy to be able to share with you one of my favorite "Marel looks":
Marel 101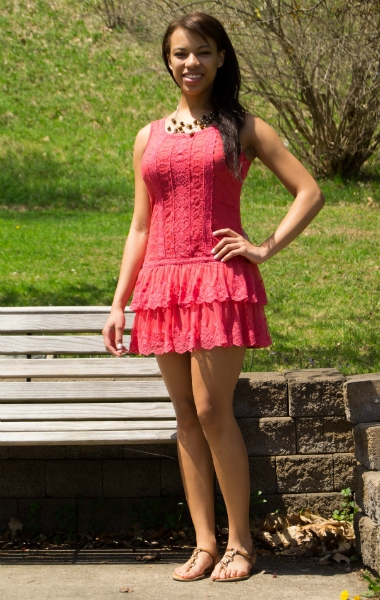 Name: Marel
Year: Senior
Major: Business
Hometown: Frederick, MD
Let's Talk Fashion
Who or what inspires your style? "The way I shop is [by] collect[ing] unique things. I start with basics and I branch out. I like feminine."
Where do you like to shop? "I really like shopping at boutiques in D.C., especially Georgetown. They're like random little stores."
How would you describe your sense of style? "Feminine and '50s vintage."
Why did you choose this particular outfit? "We finally have some good weather, so when it gets nice out, I like to wear this dress because of the color and lace."
What fashion advice would you give to other students looking to improve their style? "Clothes are an expression of yourself, not just your personality. Dress in a way that makes you confident. That's why I dress up every day!"
What are your favorite trends right now? "Pictures of the Met Gala and shopping for formal has made me love the see-through dresses with designs."
Do you have any favorite fashion designers? If so, who? "I don't know if I do. I just like classic things and I admire them, like Chanel."
What do you do for fun – do you have any unique hobbies or interests? "I used to be a music major so I sing. I'm part of Alpha Omicron Pi and I was in charge of recruitment, so I like event planning."
If you could raid anyone's closet, who would it be and why? "Rihanna, because she has interesting clothes. I like to experiment and Rihanna has more a more edgy style than me, so that would be awesome."
Elements of Marel's Outfit
1. Coral Dress with Lace Details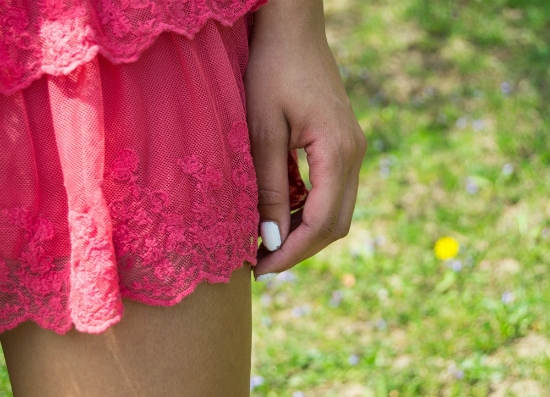 When I saw this dress in the commons, I couldn't take my eyes off of it! The color is beautiful and the lace adds a gorgeous finishing touch. After Marel told me the dress was from Paris, I instantly wished I had one, too.
2. Brown Leather Sandals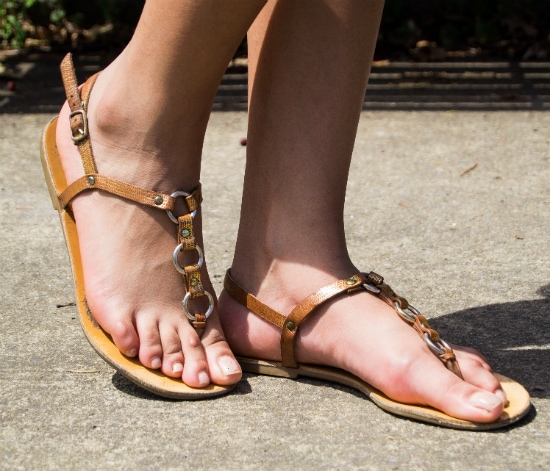 When it comes to summer style, sundresses and leather sandals go hand in hand. Not only do Marel's brown leather sandals pair perfectly with her look, but these shoes would work for so many other warm weather ensembles.
3. Naturally Wavy Hair & Beaded Necklace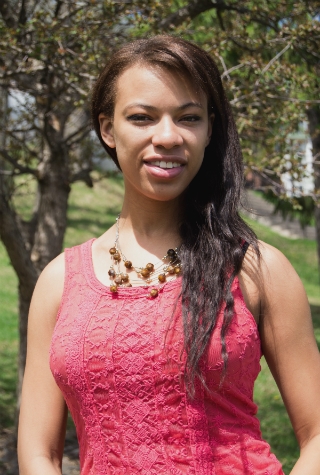 Once the warm weather comes out, it's time to let down your hair and go natural. Marel's natural beachy waves capture the carefree essence of summer. They also help draw the eye to her beaded statement necklace.
We want to know what you think!
Do you love Marel's summery look? Would you wear her coral dress? Share your thoughts below.