Maddie tackled her first week of college in an outfit that perfectly demonstrates how you can put a trendy twist on a classic style.
It's hard to escape from the all-too-common Nike shorts and comfortable t-shirt combo that is slowly invading the wardrobes of even the most fashion-conscious students on campus. I like to blame it on the heat, telling people, "just wait until fall; I'll dress really cute, then!"
However, for freshman Maddie, there are no excuses. She has mastered the perfect outfit for any school or social activity. This look makes her stand out and is sure to make some great first impressions this semester.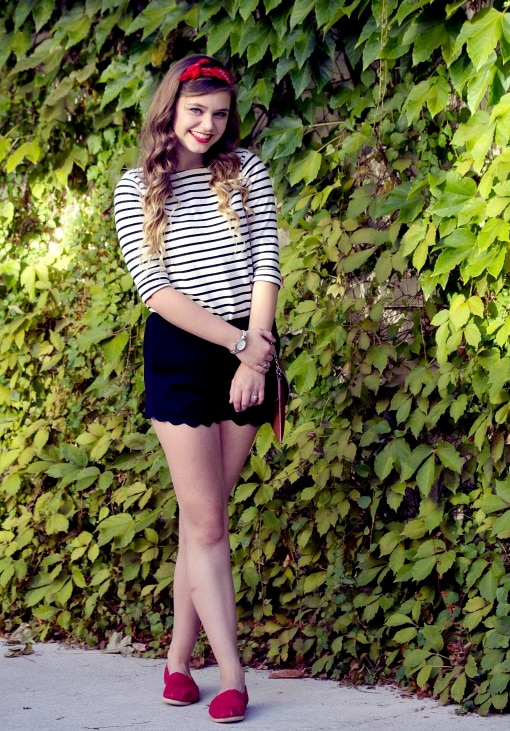 Maddie 101

Name: Maddie
School: Georgia College and State University
Year: Freshman
Major: Music Therapy
Let's Talk Fashion

Who or what inspires your style? "Definitely Pinterest and Tumblr."
Where do you like to shop? "Hmm… that's a good one, probably LOFT."
Why did you choose this particular outfit? "Because it's different."
Different… how so? "I just love this shirt. I found it in my closet and wanted to wear it again!"
What fashion advice would you give to other college students looking to improve their style? "Be yourself."
What are your favorite trends? "Headbands, bandanas, and Chacos. Can Chacos be a trend?"
Do you have any unique hobbies or interests? "Hiking. Anything outside. If I had money, I would be backpacking in Europe right now."
If all of your favorite stores had a closet, which one would you raid? "J. Crew."
Elements of Maddie's Outfit

1. Red Bandana & Red Lip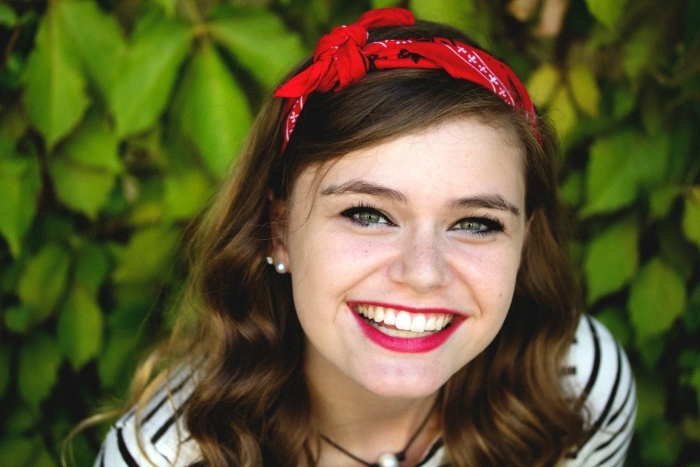 Maddie is rocking the perfect amount of red in her outfit. These pops of color really make her look stand out. The red lip adds a classy touch of color in contrast to her black shorts and striped shirt, while the red bandana gives her outfit a summery twist.
2. Striped Shirt & Black Scalloped Shorts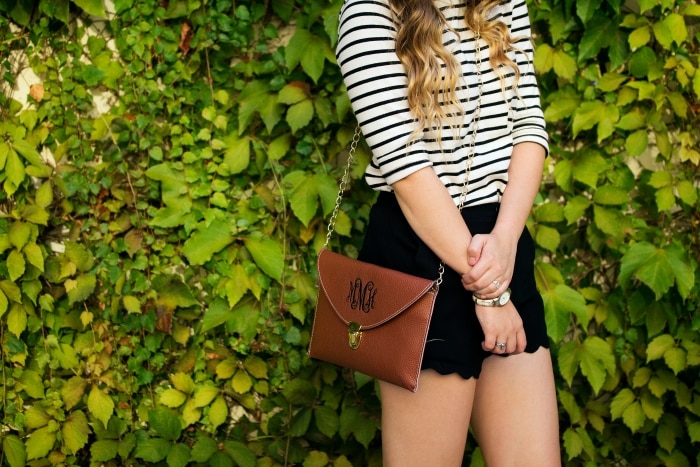 Black-and-white stripes are a trend that I can't get enough of right now. Maddie let me in on a little secret: she accidentally shrunk this LOFT shirt in the wash! At first she thought it was too short to wear, but was determined to make it work. She ended up pairing her top with high-waisted shorts; a perfect solution for a common wardrobe mishap.
Not only do they fix a too-short shirt, but these T.J. Maxx shorts also balance out the striped pattern. You can't go wrong with black and white… or T.J. Maxx.
3. Accessories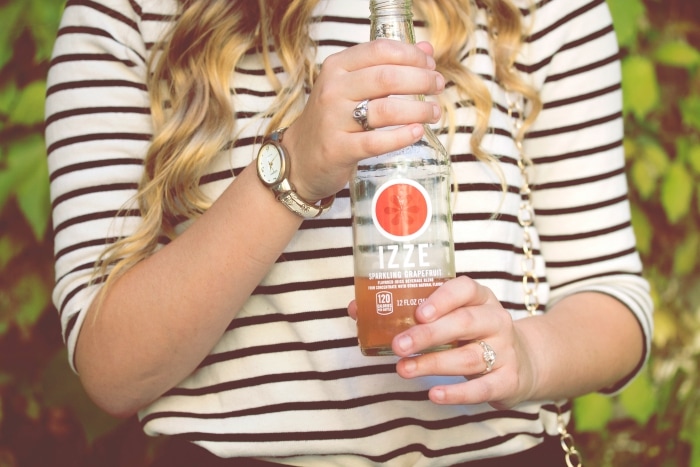 Silver accessories add a touch of stylish shine to this outfit. Maddie told me the pieces of jewelry she wears the most are gifts, but one of the rings she was wearing today was from a trip she took to Ireland. What a charming way to remember people and previous adventures.
4. Monogrammed Bag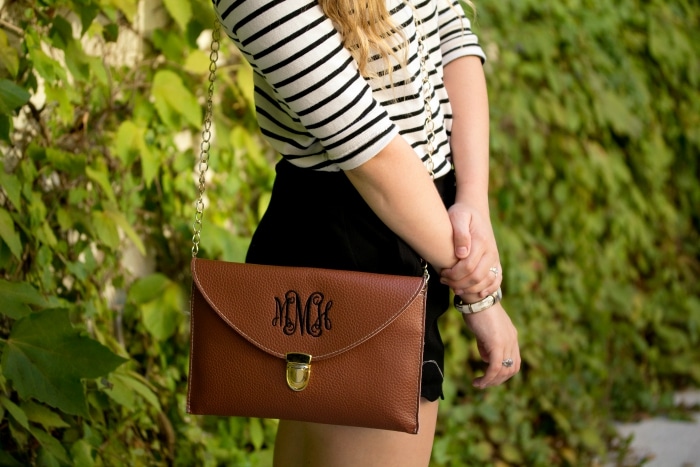 A monogrammed envelope purse is a must-have, especially in a college wardrobe. It goes with practically every outfit and can easily dress up any look. The neutral color and black monogram make it a chic yet practical addition to this summer outfit.
5. TOMS Shoes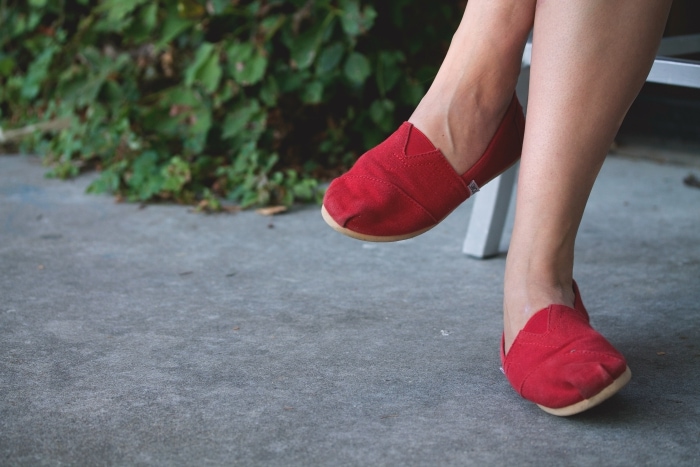 These shoes are the bomb. Who can go wrong with stylish shoes that also give to people in need? Maddie's TOMS give her classic outfit a more relaxed vibe. The red on her feet, as well as her other red accents, pull her whole outfit together, like tying a package with a pretty, philanthropic bow.
Do you love Maddie's modern yet retro look?
Would you wear her outfit? Are you a fan of monogrammed purses? Comment below and let us know!