On a dreary February day, I found Lauren flaunting a polka dot dress to beat the winter blues, and I later discovered that she's a College Fashion reader! Classy yet cute, she was definitely eye-catchingly adorable on a Valentine's Day filled with clouds and rain.
Lauren 101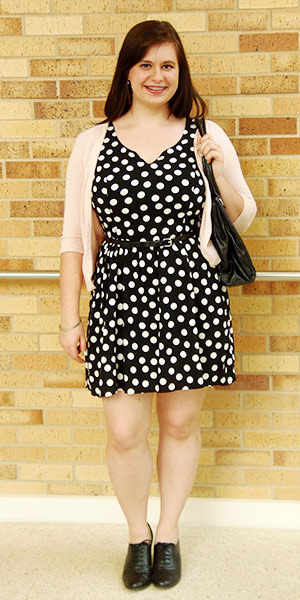 Name: Lauren
College: Texas A&M University
Year: Class of 2015
Major: English with Math Minor (she wants to teach high school!)
Let's Talk Fashion
What are you wearing? "This dress is from Target and I actually first saw it featured on collegefashion.net in red! That last Fabulous Find of the Week article was where I pulled inspiration from today! When I saw the dress in the store, I found it in black and white and I absolutely had to have it. I have an unhealthy obsession with polka-dots. I'm also wearing a ballet-pink sweater from Old Navy that I think I stole from my sister, rings from Charlotte Russe, this old bangle of mine, and super comfortable black oxford heels."
How would you describe your style? "I have a very girly style. I wear heels nearly every day, and I love polka dots, lace, floral prints, and full skirts. Vintage fashions and silhouettes are my absolute favorite, so I take it as a compliment when people say I dress like my grandmother!"
Any favorite trends? "I'm very into color blocking right now, as well as that shade of Yves Klein blue (a cobalt blue) I saw featured in New York Fashion Week, and I also love statement necklaces."
Where do you get your inspiration from? "Well, my style is very '50s. I love flared skirts and patterns, so I pull a lot of inspiration from Lucille Ball and her show, I Love Lucy. I also love Blair Waldorf and Kate Middleton (I would kill for their closets!), and the show What Not To Wear."
What are your favorite pieces? "I actually just ordered a pair of lace-up pumps from the Prabal Gurung for Target collection. They're statement-making, but girly, and I love the floral fabric around the ankles."
Elements of Lauren's Outfit
1. The Patterned Dress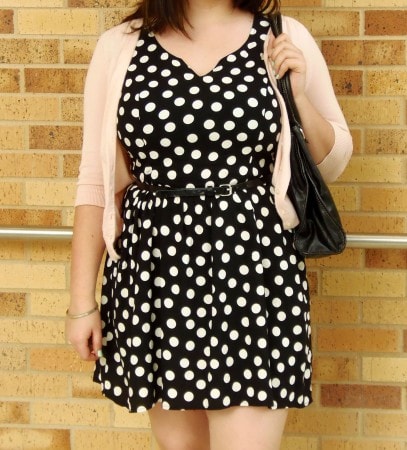 Though she keeps it simple, Lauren stays true to her girly style with her polka-dot dress and waist-cinching belt. Her sweet black and white dress is not only super-trendy for spring, but it shows off her amazing curves while looking very retro-fabulous. Lucille Ball would approve!
2. Mint Green Nails & Simple Accessories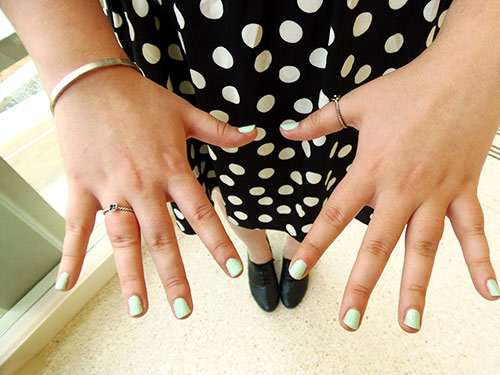 Wearing only small rings and simple earrings, Lauren allows her dress to remain in the spotlight. Still, her charming accessories – and adorable mint green nails – add a bit of subtle pop to her outfit.
3. Black Oxford Heels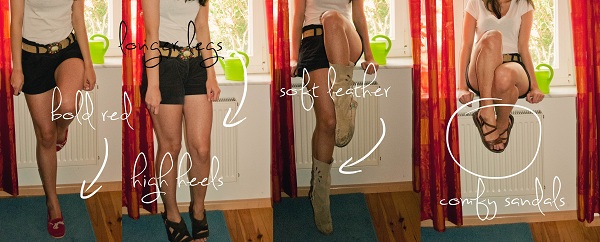 Lauren said she loves wearing heels to class, and what better way to do that than with a pair of comfy-cute oxford heels? With their short, stacked, heel, they give a little boost of height but remain comfy and wearable all day long.
What do you think?
What do you think of Lauren's take on CF's Fabulous Find? Do you love her girly style as much as we do? Oxford heels – do you like them or prefer oxford flats? Let us know with a comment!