No doubt about it: Laikyn is adorable! Her outfit caught my eye due to the simplicity of her pieces, yet how chicly it was all pulled together. Plus, I am a sucker for a black-and-white monochromatic color scheme on anyone.
Laikyn 101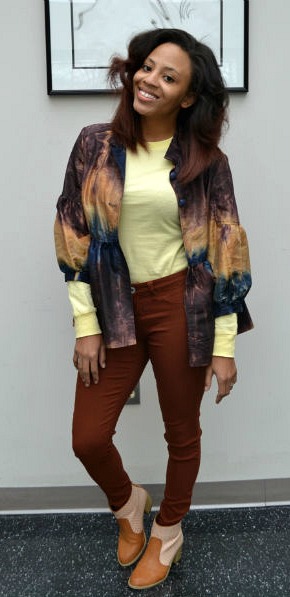 Name: Laikyn
Year: Sophmore
Major: Fashion Merchandising
Hometown: Columbus, OH
Let's Talk Fashion
Who or what inspires your style? "Anything that catches my eye inspires my style. I often search through Pinterest and my Tumblr to find new trends and what's popular."
What are your favorite trends right now? "Leather pants with plaid shirts [and] large sweaters with classy skirts."
Where do you like to shop? "Forever 21, H&M, Express, T.J. Maxx, Nordstrom, Nordstrom Rack, Macy's."
How would you describe your style? "Chic and classy."
Do you have any favorite designers? If so, who? "Some of my favorite designers are Rock & Republic, Lauren Conrad, [and] BCBG. These all cater to my style and many of them are in an affordable price range."
Why did you choose this particular outfit? "It is very comfortable, yet very stylish."
What do you do for fun – do you have any unique hobbies? "Shop, work fashion shows with Kent State's Fashion Student Organization, and hang out with my sorority sisters."
If you could raid anyone's closet, who would it be and why? "Kim Kardashian's closet. Many of my outfits are inspired by her."
What fashion advice would you give to other students looking to improve their style? "I would say social media is very helpful. If anyone doesn't know what to wear or doesn't know what goes with what, you can easily find help through fashion blogs, Pinterest, Tumblr, etc."
Elements of Laikyn's Outfit
1. Mixed Prints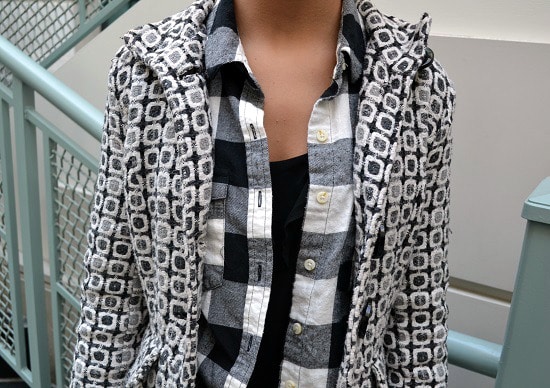 My favorite part of Laikyn's look? The clashing prints. Her jacket and plaid flannel shirt are completely different patterns, but because they are both black and white, the outfit is still pleasing to the eye.
She pulled the prints together by keeping the rest of her color scheme all black. A very wise choice!
2. Gray Booties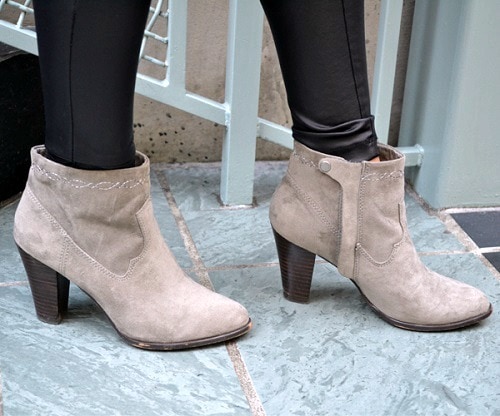 Sleek gray booties add a casual touch to Laikyn's outfit. The stitching on these city-girl heeled booties give them a hint of cowboy-inspired style, which makes them stand out in the sea of boots on campus.
3. Dainty Earrings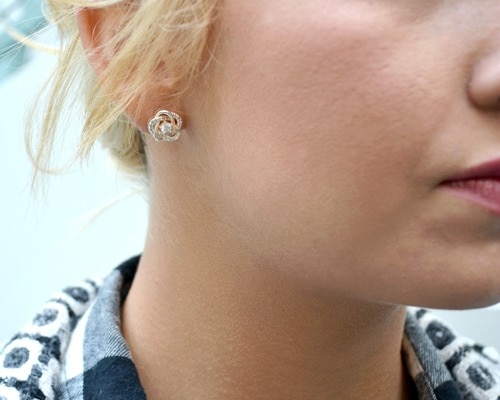 Laikyn finishes off her look with chic earrings. These twisted floral studs do not try to compete with the prints, but instead add a touch of glamour to her classroom-ready ensemble.
Do you ever wear mixed prints?
Do you think it's best to keep mixed prints monochromatic? What do you think of Laikyn's look? Do you admire her bold jacket? Let us know what you think in the comments below!