Kim is one of those people who always looks effortlessly chic. From red lips at breakfast to oversized watches and sweats, she can pull off anything and is always sporting the next "in" look. Therefore, it came as no surprise to me that after high school Kim took the fashionista route and enrolled at FIDM (The Fashion Institute of Design & Merchandising).
I met up with Kim for breakfast one morning and she confided in me her fashion secrets, including who inspires her and how being around fashion all day has changed her life.
Kim 101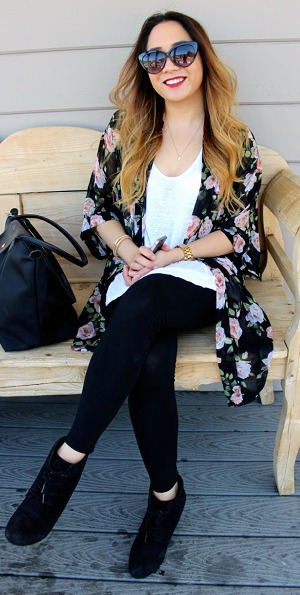 Name: Kim
College: FIDM San Francisco
Hometown: Danville, CA
Age: 20
Let's Talk Fashion
What is your favorite trend right now and why? "Right now I am obsessed with oversized watches. I wear mine every day and it never leaves my side."
Where do you get your inspiration? "Since I take the train into San Francisco each day for class, I bring magazines with me every day to look at new styles and find more inspiration. It's part of my routine now, and always keeps me hungry for more."
How did you decide to go to FIDM? "I never really saw myself going to a four-year college. I have always had a passion for makeup, fashion, and beauty, so [going to fashion school] was a pretty natural route for me to take.
Does everyone dress amazing at fashion school? "Yes, everyone tries to dress nice for class, but for me, sometimes sleep comes first and a girl has to resort to yoga pants."
What is your favorite part about going to FIDM? "I think my favorite part has been learning everything that goes into fashion and the entire industry. Before I started my classes I had no idea how much production, time, and effort went into designing clothes, then marketing them, and eventually selling them in stores. It was eye-opening to learn the whole process."
What would be your dream job in the future? "My absolute dream job would be to become a professional makeup artist for celebrities, but I know that is a tough job to get started in. Hopefully FIDM will help build my skills and I can get into that business."
Elements of Kim's Outfit
1. Kimono Jacket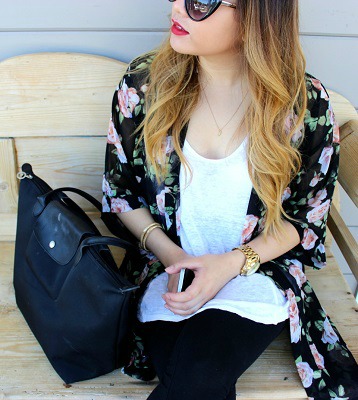 Kimono jackets are a big trend right now and it's easy to see why. Kim layered hers over a simple shirt and leggings, which is a great way to add a dose of color and pattern into an otherwise low-key look.
The pink roses on this statement-making floral kimono add just the right amount of girliness, while the black base keeps things grounded and versatile. Her neutral-colored kimono can easily be worn from day to night and can be incorporated into both professional and fun ensembles.
2. Accessories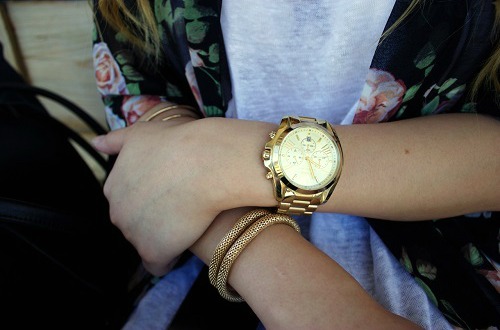 Kim's accessories are the icing on top of the floral cake. Her jewelry consists of stacked bangles, an oversized Michael Kors watch, and a sentimental California-shaped necklace. Each piece is the same golden shade, and really pops against the mostly dark-hued outfit.
Kim also glammed up her morning look with '50s-inspired oversize sunglasses and a bold red lip. So fab!
3. Booties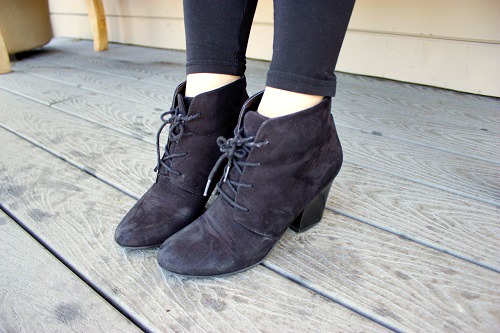 Kim's shoes pulled her whole look together. These black booties are simple and timeless, but with a fashion-forward appeal. Instead of opting for the typical summer sandals, these booties elevate her whole look and make it more polished and elegant.
What do you think of Kim's luxurious laid-back style?
Would you wear a kimono jacket? What do you think of Kim's overall styling? Let us know your thoughts by leaving a comment below!