I spotted Kathryn on the University of Iowa campus during her freshman orientation. Her outfit was just right for the occasion: laid-back and slightly layered to accommodate for changes in temperature.
Kathryn 101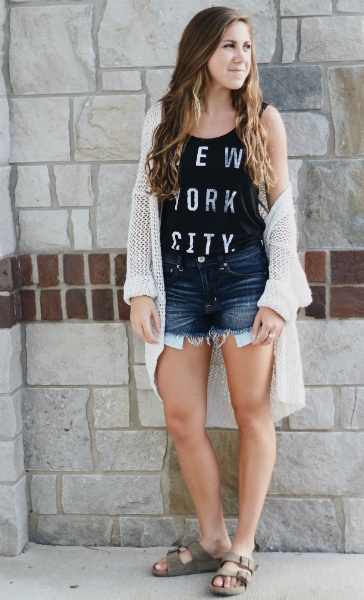 Name: Kathryn
Hometown: Iowa City, IA
School: University of Iowa
Major: Nursing
Year: Freshman
Let's Talk Fashion
Who or what inspires your style? "I look on Pinterest a lot, to [scout] for ideas and items I could mix and match."
Where do you like to shop? "I like to shop a lot at Forever 21 and Pacsun. I like the 'bohemian hipster' style of clothes you can find there."
How would you describe your sense of style? "Relaxed, casual, and hipster; not too formal."
Why did you choose this particular outfit? "The shirt is a real conversation starter, so it's a great way to talk to people at orientation. Plus I love tanks, shorts, and sweaters in the summer."
What fashion advice would you give to other students looking to improve their style? "Work with what you have. Just mix and match things you already have."
What are your favorite trends right now? "I love rocking the Birkenstocks and sweaters in the summer."
What do you do for fun? "I work at a pool as a lifeguard all summer, but besides that I love to hang out with my friends at bonfires during the summertime."
If you could raid anyone's closet, who would it be and why? "Probably Vanessa Hudgens or Kylie Jenner's. They're different and casual!"
Elements of Kathryn's Outfit
1. Birkenstocks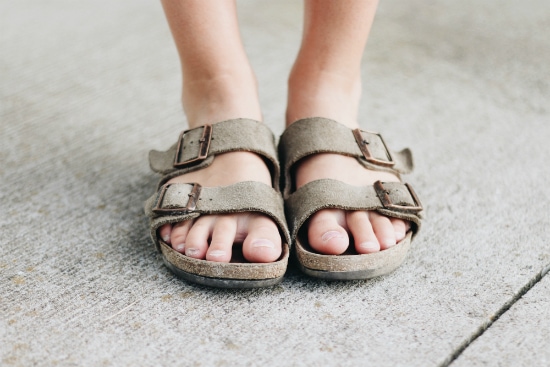 These comfortable sandals have made a comeback in recent years and are perfect for the long treks through Iowa's spread out campus.
2. Open-Weave Sweater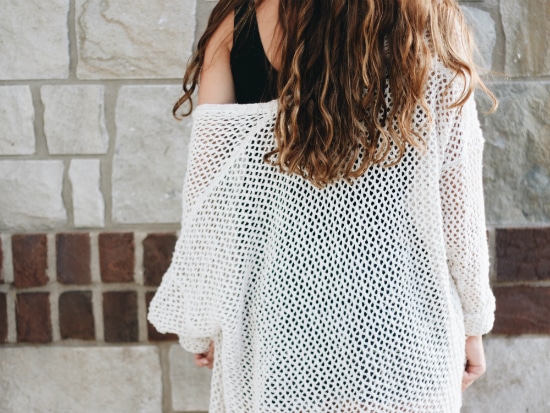 Light enough for summertime but thick enough to keep Kathryn warm in a chilly air-conditioned lecture hall, this sweater is a versatile addition to any incoming college student's wardrobe.
3. Rings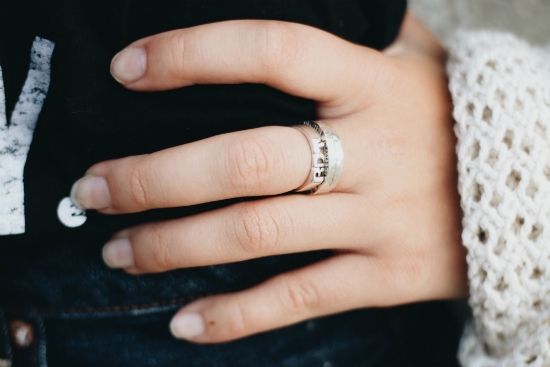 After winning multiple state titles in state dance competitions, Kathryn sports a ring with the letters representing "Regina Dance Team." Seniors on the team receive this ring after their last dance and, since she intends on minoring in dance, it helps tie Kathryn's past and future together.
We want to know your thoughts!
Do you love Kathryn's hip and laid-back style? Would you rock a summer sweater? Are you into Birkenstocks? Comment below and share your thoughts.