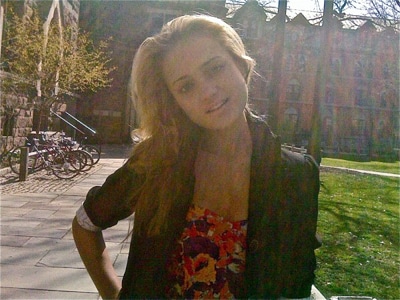 When it comes to world of fashion and beauty at Yale University, it is impossible to miss the overwhelming presence and impact of Justine, caught here on good ol' Old Campus.

CLICK PHOTO TO ENLARGE
Co-founder of Yale's Movement for Beauty and Justice, Justine's goal is to "promote a core philosophy that everyone can practice that we believe will enrich people's lives and lead to a more just and happy society" via "academic research, intellectual inquiry, and dialogue with governmental officials and organizations." Current projects involve the fight against homelessness, a justice and morality literature program, and the development of public programs to create beauty in developing countries.
On a less life-changing, but just as intriguing, note, Justine was recently named one of Yale's "50 Most Beautiful." Surprising? Hardly.
Name: Justine
Class: 2012
Major: Undeclared
Hometown: "Lots of places, actually. My Dad is an archeologist, so we moved around a lot. So, I guess Bolivia, Thailand, Italy, France, and Chicago."
Interests: "Running, horseback riding, philosophy, and opera."
What is your favorite store? "It would have to be Auction in Paris."
If money wasn't a factor, where would you shop? "If I could afford anything I wanted, it would be definitely be anything classic French, Prada, and/or Lanvin."
Style Inspiration? "Audrey Hepburn meets Marie Antoinette!"
Favorite style era? "I would love to live in and wear the fashions of the 18th century."
Why did you choose this outfit? "I love flower patterns! they make me happy and remind me of spring in Paris."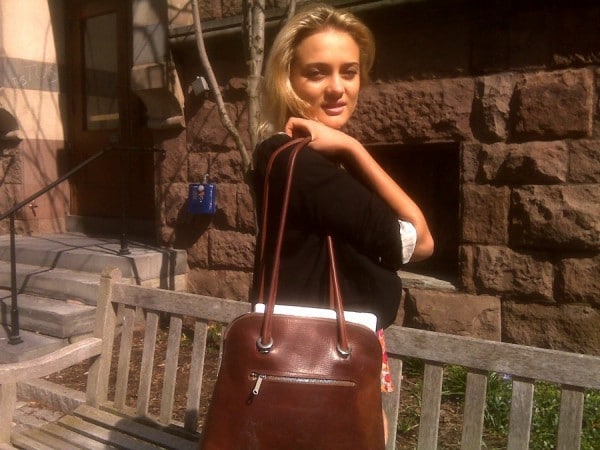 Click image to enlarge.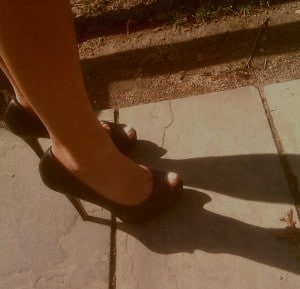 Click image to enlarge.
What do YOU think?
Do you love Justine's look as much as we do? Do you share any of the same interests as Justine? Are you involved in any organizations on your campus? Tell us about it!