Dress code: two words we don't think we'll ever have to hear again upon high school graduation. Unfortunately, though, some courses of study don't allow us to escape fashion regulations like the "three finger rule".
For Janna, being a biology major means lots of time doing super cool science-y lab stuff, but with that come limits on what she can wear. (Chemicals + exposed skin = not a risk one wants to take.) However, every time I see Janna, she is balancing utility and style with bright tights, fun flats, or a maxi dress.
Janna 101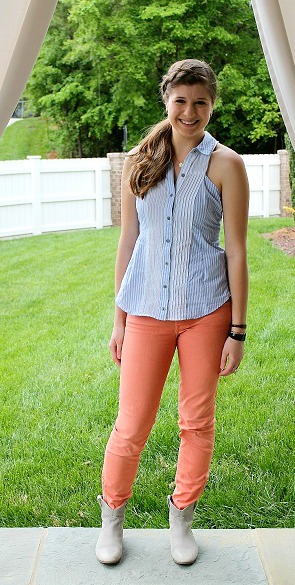 Name: Janna
School: Meredith College
Year: Senior
Major: Biology
Hometown: Raleigh, North Carolina
Let's Talk Fashion
Who or what inspires your style? "I'd have to say Pinterest! I also love Emily from the blog Cupcakes and Cashmere."
Where do you like to shop? "Anthropologie, Marshalls, Urban Outfitters."
How would you describe your sense of style? "Colorful with interesting prints and cuts, and a slight hint of preppiness."
Why did you choose this particular outfit? "I like clothing that stands out while still looking classy, professional, and fresh."
What fashion advice would you give to other students looking to improve their style? "Don't try to blend in with everyone just because they are wearing PJs and sweats to class — don't be ashamed to wear what you want!"
What are your favorite trends right now? "Colored pants, painting one finger nail differently from the others, braids, and layering."
What do you do for fun – do you have any unique hobbies or interests? "Cooking, hot yoga, crafting, and watching the Food Network and Game of Thrones."
If you could raid anyone's closet, who would it be and why? "Heidi Klum! She probably has the most perfect combination of evening dresses and trendy street-wear."
Confession time! Have you ever committed a fashion faux pas? "Spandex and Uggs… ugh! In middle school I was also a big fan of wearing tennis shoes and flared skirts."
Elements of Janna's Outfit
1. Side Braid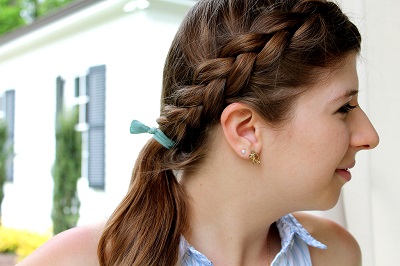 Janna usually has to wear her hair pulled back for the lab, but there are no plain ponytails for this girl! She has mastered the side braid and uses it for a lot of cute styles.
2. Light Blue + Salmon Combo
This is probably my favorite color combination for spring. It's very fresh and fun! Her varied bracelets and ring also add some flair to her outfit.
3. Spring Booties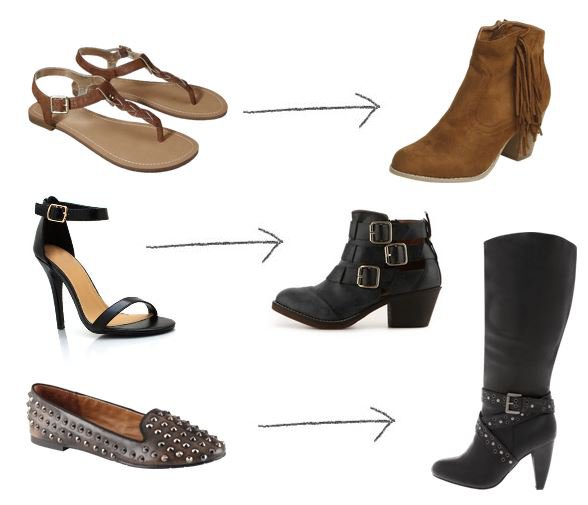 Janna makes the most of having to wear closed-toed shoes with these cute booties.
4. Eye Catching Tank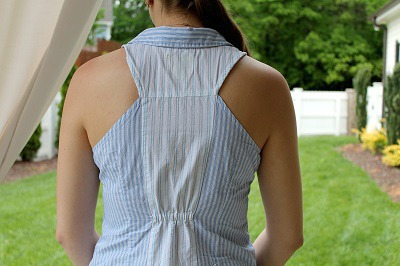 This top reminds us all that the backs of shirts are not to be ignored. The fun-twist on the racerback tank, along with contrast of light and dark in the print, adds yet another dimension to Janna's look.
What do you think?
What do you think of Janna's outfit? What are you favorite spring color combinations? How do you show off your style without letting dress codes get in your way? Leave a comment, and let us know!