Springtime is upon us and the snow is finally starting to melt here in Flagstaff. In keeping with the weather, fashion has moved from snow boots and coats to tank tops and sandals. With the sudden change in weather and fashion, it is easy to be drowned out in a sea of denim shorts and t-shirts. Heather's outfit offers a minimalistic approach to warmer weather clothing while still looking put-together and unique. Read on to learn more about her style!
Heather 101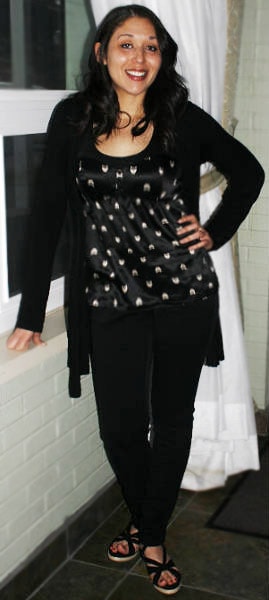 Name: Heather
School: Northern Arizona University
Class Standing: Sophomore
Hometown: Chicago, IL
Major: Criminal Justice
Let's Talk Fashion
Who or what inspires your style? "I pick out whatever is comfortable and cute."
Where do you like to shop? "Forever 21, Charlotte Russe, and Hollister."
How would you describe your sense of style? "It's comfortable, but cute, with a slight edginess."
Why did you choose this particular outfit? "Black always looks good. I love this shirt – I got it on sale at PacSun for $8!"
What fashion advice would you give to other students looking to improve their style? "Don't wear sheer leggings as pants, it never looks good."
What are your favorite fashion trends right now? "I really like boots and skinny jeans."
What do you do for fun – do you have any unique hobbies or interests? "I like to take pictures, read, and watch television. I used to collect stamps – I had limited edition ones like James Dean and Marilyn Monroe."
If you could raid anyone's closet, who would it be and why? "I would have to say Mila Kunis because she always looks gorgeous and her style is amazing."
Elements of Heather's Outfit
1. Owl Shirt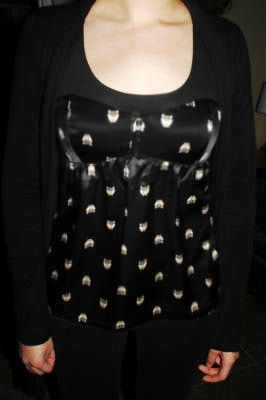 Heather's owl shirt is the main focal point of her outfit and is absolutely adorable. Pulling off an all-black outfit is extremely hard to do, but by adding this top, with its sweetheart neckline and quirky owl print, Heather pulls it off with ease.
2. Wedges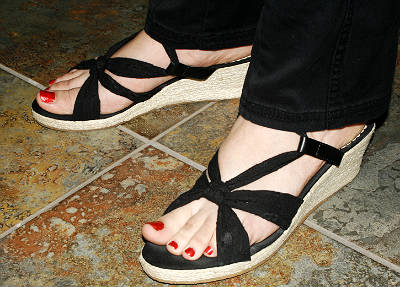 Springtime is right around the corner and Heather's (almost flatform) wedges represent a great way to embrace the warmer weather. The espadrille style gives her outfit a laid-back look and shows off her cute toenail polish!
3. Ring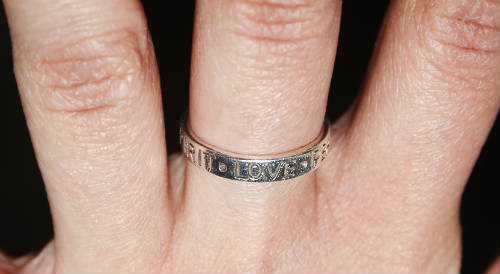 Heather accessorized with a simple silver ring that adds to the minimalistic feel of her outfit. While most of the girls we usually feature for Looks on Campus wear lots of bracelets, necklaces, and rings, Heather's minimalist approach to jewelry feels refreshing.
What do you think?
Do you like Heather's style? What do you think of her minimalist look? Do you like "flatforms"? Would you wear an all-black outfit? Let us know in the comments!