Here at CF, we love to accessorize and layer with reckless abandon. Like most fashion girls, we tend to forget that simple combinations can still look great. Today's Looks on Campus is a refreshing trip back to the basics.
Hanna is among the most laid-back and confident people I've ever approached for this column. Her confidence in her simple, yet clean style drew me to her and had me inspired to pare down my own wardrobe. She's an excellent reminder that you don't always have to overthink your outfit – sometimes something simple and unfussy can really work.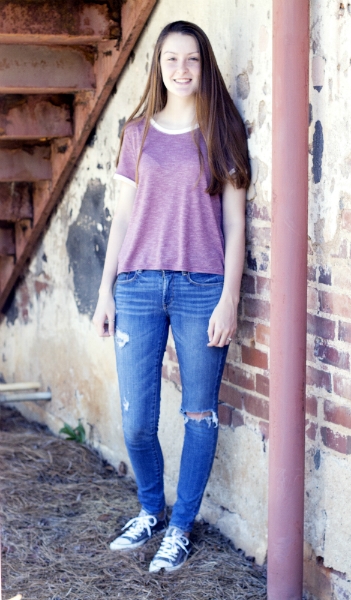 Hanna 101
Name: Hanna
Year: Freshman
Major: Math
Let's Talk Fashion
Who or what inspires your style? "I'd have to say Pinterest. I love seeing people you don't know and their style, and seeing how their personality comes through what they're wearing."
Where do you like to shop? "Old Navy, Red Dress Boutique, and Belk."
Why did you choose this particular outfit? "It was easy to throw on and the weather was really nice, which makes it easier to dress cute."
What fashion advice would you give to other college students looking to improve their style? "You don't have to spend all your money to have cute clothes. Don't buy something just because you think others would like it on you – wear something that you feel confident in."
If you could raid anyone's closet, who would it be and why? "That's a hard one… but if Red Dress Boutique had a closet, I would definitely raid it."
How would you describe your sense of style? "I guess I just really like to be comfortable. I like outfits that are low-maintenance."
Elements of Hanna's Outfit
1. Red Ringer Tee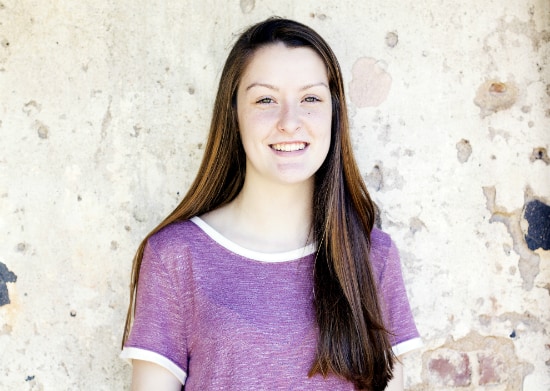 Hanna's light red ringer tee is the perfect pop of color for her clean and simple outfit. The relaxed fit gives her outfit a laid-back look while the white on the collar and sleeves makes this tee a little more interesting.
2. Sentimental Bling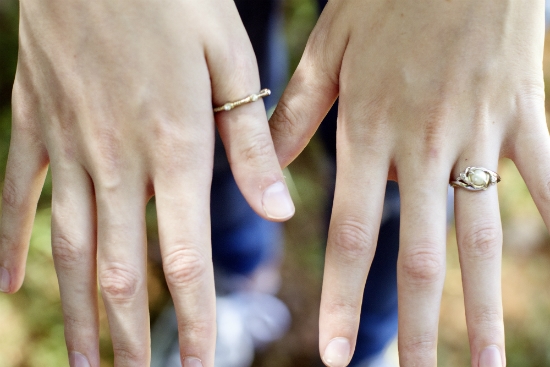 I love Hanna's bling. Her two rings are just enough to add some interesting shine to her outfit. She is a low-maintenance kind of girl, after all! Hanna told me that the ring on her left hand was inherited from her Grandma, so it has great sentimental value. The thin bands of the rings and their small details add a wonderful touch to her style.
3. Ripped Jeans + Converse Kicks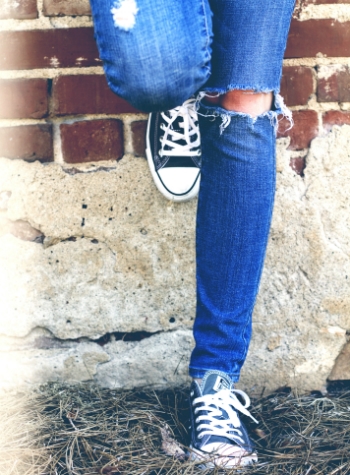 The rips and tears of Hanna's jeans make her outfit look a little more trendy and interesting. They keep her look from being overly basic by adding some intentional texture.
I will never tire of classic Converse sneakers. These trendy tennies are all the rage on our campus right now and can be worn in so many different ways! Hanna's chucks are a great finishing touch to her comfortable and low-maintenance style.
Now we want to know what you think of Hanna's outfit!
Do you love her look? Are you a jeans-and-tee kind of girl? What do you think of her sneakers? Let us know below!