I spotted Gretchen in our campus eatery during the lunch rush hour. The rich fabrics comprising her outfit stood out in a sea of black parkas as students ducked inside to escape the cold. Her style exudes simple sophistication, making Gretchen a worthy idol for graduating seniors and underclassmen alike looking to add mature pieces to their wardrobes.
Gretchen 101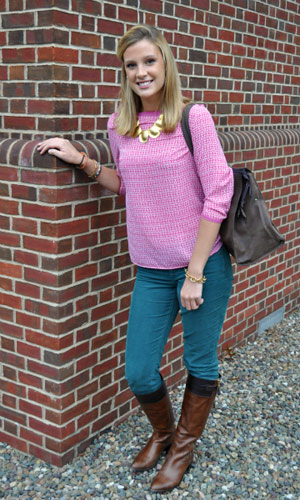 Name: Gretchen
College: Bucknell University
Hometown: Hagerstown, MD
Major: Consumer Behavior, an Interdepartmental Major she created between Marketing and Psychology
Activities & Hobbies: Kappa Kappa Gamma, shopping, piano, tennis
Year: Senior
Let's Talk Fashion
Where do you do most of your shopping? "BCBG is my favorite, but only their outlets – I can't afford [to pay full-price]! I also like J.Crew, Polo, and Zara. When I'm on campus, I do the majority of my shopping online."
How did you choose your outfit today? "Well, I haven't worn it yet since we've been back on campus! My goal this semester is to wear gym clothes less often and show off this closet full of clothes that I have collected and spent money on. I bought a lot of clothes over winter break that I can reuse, and mix and match into different outfits."
How would you describe your style? "Modern everyday fashion, but with a twist."
Who or what inspires your style? "My big in my sorority; she had a shaved head and I always remember her unique style. Also Jennifer Aniston!"
What trends are you crushing on right now? "Fur vests, and loungey pieces – I love oversized tops. I'm normally a size small but at certain stores I've started to purchase a size large so I can get that looser look."
What advice would you give to students interested in improving their style? "Choose a style that fits you, not what you think people want you to wear. People here (at Bucknell) fall into this trap, wearing what they see others around them wearing instead of what they want."
Elements of Gretchen's Outfit
1. Shearling Vest
This vest is a great way to try two hot winter fashion trends: faux fur and luxe vests. The dramatic seaming on Gretchen's vest is mirrored on her shirt, making the outfit cohesive. When looking for a fur vest, go for one that sits close to the body and doesn't add bulkiness on top.
2. Monogrammed Cuff & Roll Tab Shirt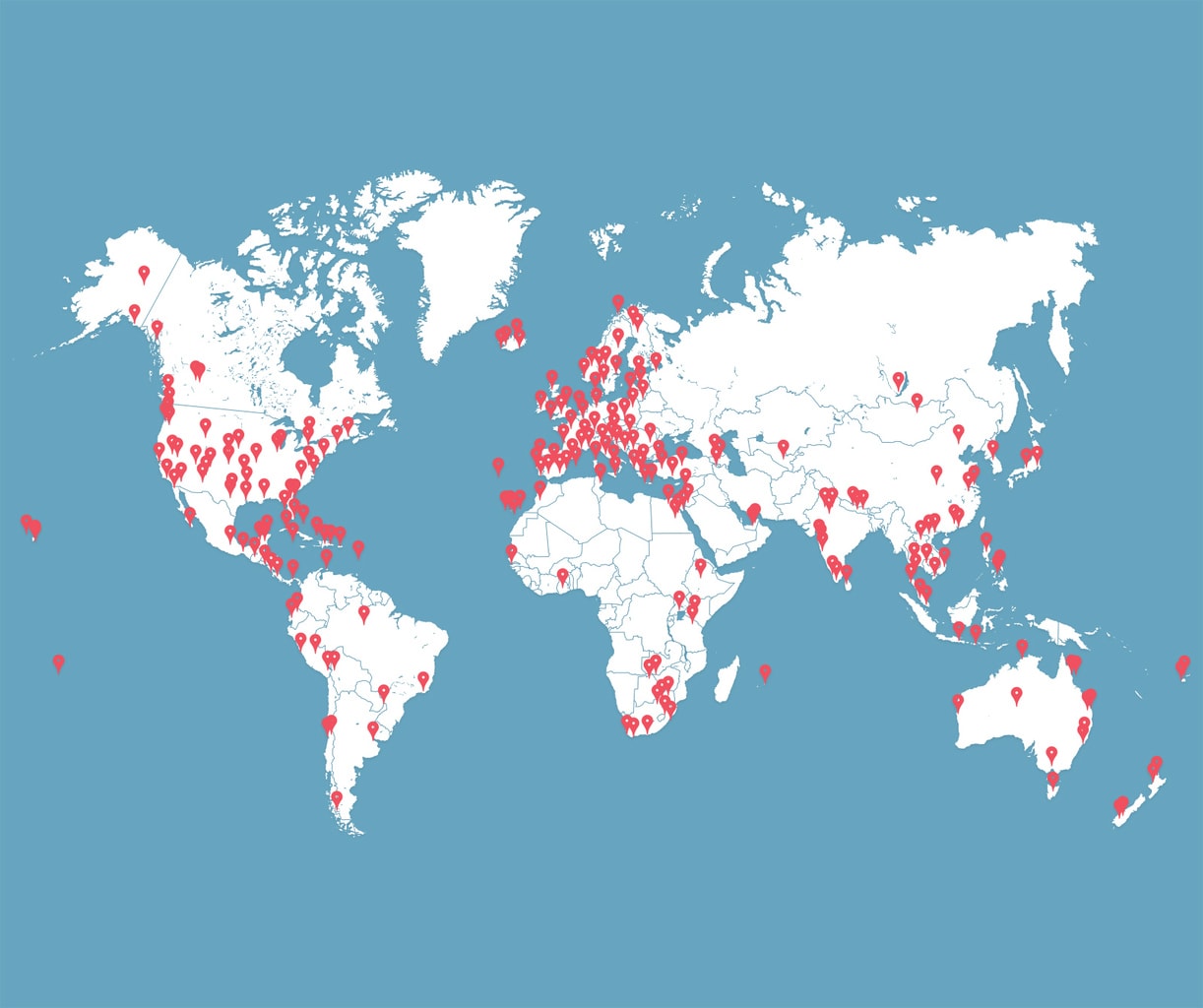 Nothing makes a button-down shirt more instantly chic than rolling the cuffs. These tabs make it even easier, and add visual interest to the sleeves.
Gretchen was most excited to show off her monogram-engraved gold and leather cuff, which she mixed with a cute bangle. Take a cue from Gretchen and rock your favorite cuff with a slim bangle to add variety and elegance.
Share Your Thoughts!
What do you think of Gretchen's style? How would you wear a faux fur vest? Do you like how she paired the vest and button-down shirt? Share your thoughts with a comment!