I was leaving my last class of the week when I saw Giselle strolling around campus. It was a hot, sunny day; Porto Alegre's winter has suddenly ended, and now the temperature doesn't leave the 80s.
Giselle chose an outfit that was super-cute, comfortable for campus, and absolutely perfect for the weather.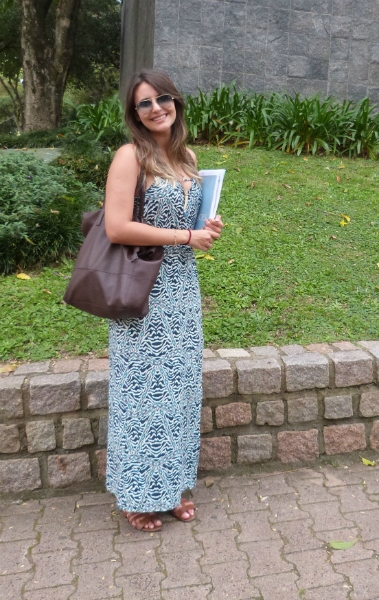 Giselle 101
Name: Giselle
School:
Pontifícia Universidade Católica do Rio Grande do Sul (PUCRS)
Major: Architecture
Semester: Eight
Let's Talk Fashion

Who or what inspires ­­your style? "The Brazilian blogger Camila Coutinho! I think our styles are very similar."
How would you describe your sense of style? "I'm pretty casual, I guess. I like to mix high-end pieces with fast-fashion."
What do you do for fun – do you have any unique hobbies or interests? "I love watching TV shows. I'm very into GoT [Game of Thrones], Supernatural, and The Flash."
If you could raid anyone's closet, who would it be? "I have to go with the first answer again and say Camila Coutinho."
What are your favorite trends right now? "As you can see, I'm loving maxi dresses!"
Elements of Giselle's Outfit

1. Gold Necklaces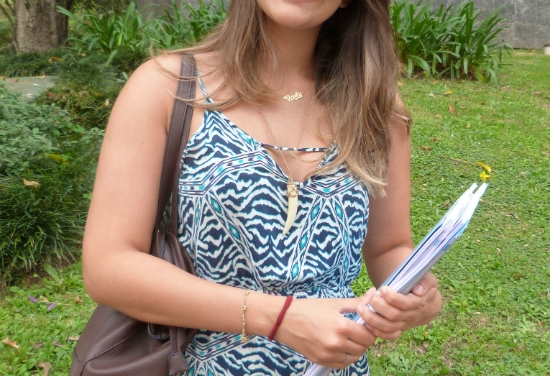 Giselle chose to accessorize her printed maxi dress with two juxtaposed gold necklaces. Anyone can pull off this look! You can layer as many necklaces as you wish, but choose different lengths for a trendy tiered look.
If you're all for breaking old "fashion rules," don't be afraid to go bold and mix metals.
2. Gladiator Sandals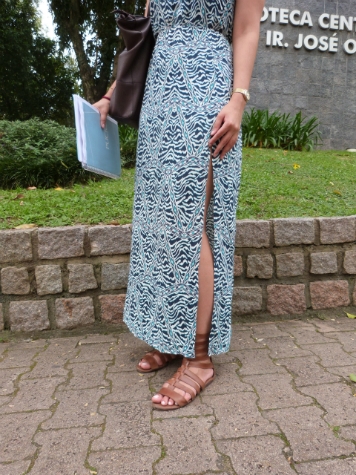 Just because you're wearing a long dress doesn't mean you let your shoe style slide. Giselle certainly didn't, opting for a lovely pair of brown gladiator sandals.
Gladiators are very comfortable and look especially good when paired with skirts and dresses. We love how these gladiators don't go too high up on the leg– they make a statement without competing with Giselle's printed dress.
3. Aviator Sunglasses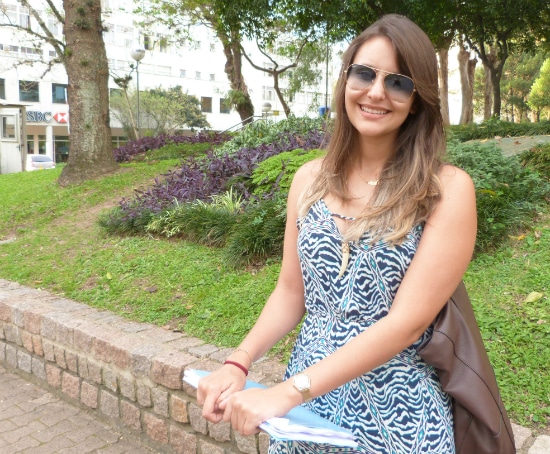 To protect her eyes from those harmful sun rays, Giselle chose a classic: aviators. She's rocking Ray-Bans, but if you're tight on money there are many affordable options out there. Just make sure they offer 100% UV protection!
What do you think of Giselle's style?

What are your thoughts on maxi dresses and Giselle's look? Comment below and let us know what you think!