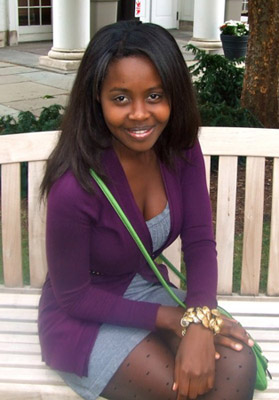 Since school let out on the 12th of May, the Yale campus has been pretty barren. As a result, stumbling into resident fashionistas has been a bit of a challenge. Thankfully, Gabrielle happened to be sticking around for a few extra weeks. As an assistant choreographer in the Commencement musical, she has served as an exemplar of fun, flirty style for everyone involved. And thank goodness! Those leotards were beginning to be a bit much.
Ever modest, Gabrielle neglected to mention in her interview two very, very important facts about herself. First of all, she happens to be a member of what is considered the most prestigious dance group at Yale, YaleDancers. She also just recently won a local Connecticut beauty pageant, Miss Fairfield County . When I asked her about it, she said she initially took part in it "as a joke." Little did she know (although it is hardly surprising to anyone else) that she would emerge victorious. Next month, Gabrielle is up for the title of Ms. Connecticut. With her undeniable talent, infectious personality, and distinctive style, there's no question that Gabrielle is one of the top contenders.
About Gabrielle
Hometown: East Williston, NY
Major: English
Hobbies and Interests: "I've been dancing since I was three — mostly ballet, modern, and contemporary jazz. Tivo-ing 'So You Think You Can Dance' and watching and re-watching it is my ultimate guilty pleasure."
Style Inspiration: "I'm obsessed with January Jones in Mad Men and Beyonce's new video, 'Why Don't You Love Me?'"
Her Style in Three Words: "Bows, ruffles, florals, and lace. That's four, though!"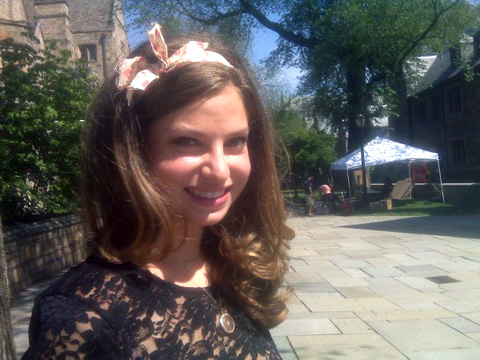 Favorite place in the world: "On stage."
Favorite style decades: "The sixties, and late eighties/early nineties."
Biggest Pet Peeves: "Kitten heels and girls with bad posture."
Favorite Stores: "Topshop, H & M, Forever21, and Madewell."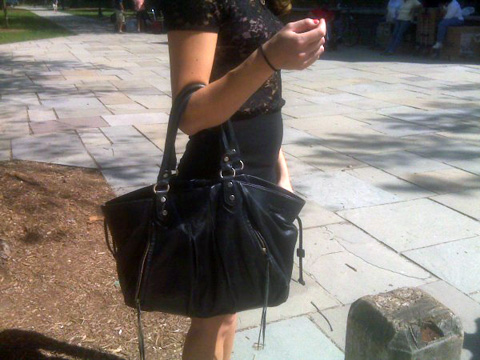 What do you think?
Do you like Gabrielle's style as much as we do? Do you wear bows or lace? Let us know with a comment!