As the fall semester is starting, I am meeting more and more college students around St. Louis. I met Danielle walking out of my apartment building and found out she also goes to Webster University. I always find myself meeting new Webster students every semester and Danielle is one of the most stylish students I've met.
I adore Danielle's vintage style because it is so similar to my own. Vintage clothes are making a comeback in today's fashion world and college students are the trendsetters bringing them back.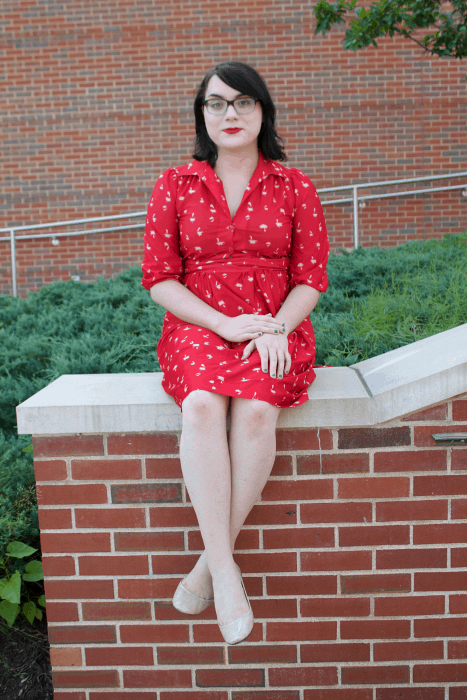 Danielle 101
Name: Danielle
School: Webster University
Major: Public Relations Major and Web Design Minor
Let's Talk Fashion
Who inspires your style? "I like exploring vintage shops in the city."
Where do you like to shop? "Parsimonia, Retro 101, Etsy, ModCloth, and Target for all my basics."
How would you describe your sense of style? "Classic with a twist."
Why did you choose this particular outfit? "I love the flamingo pattern and with the rain today I wanted a bright color; but for real, this is just what I had that was clean."
What fashion advice would you give to other students looking to improve their style? "Don't be afraid to mix it up, throw different patterns together, [and] be original."
What are your favorite trends right now? "I don't really follow trends, but I love oxfords, and high-waisted shorts have been really nice this summer."
What do you do for fun? Do you have any unique hobbies or interests? "I like to write. I write for Playback STL, so I get to see free shows all the time. I also love going to comfy coffee shops and reading classic literature, like Brontë."
If you could raid anyone's closet, who would it be and why? "I would raid the hell out of Zooey Deschanel's closet."
Elements of Danielle's Outfit
1. Red Lips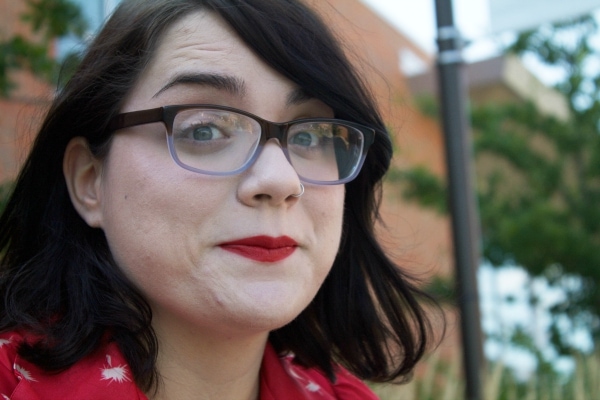 A swipe of red lipstick is essential for any girl who loves vintage style. Even if you aren't a fan of vintage looks, bold red lips add sass to any outfit and Danielle "never leaves home without 'em".
2. Vintage Pattern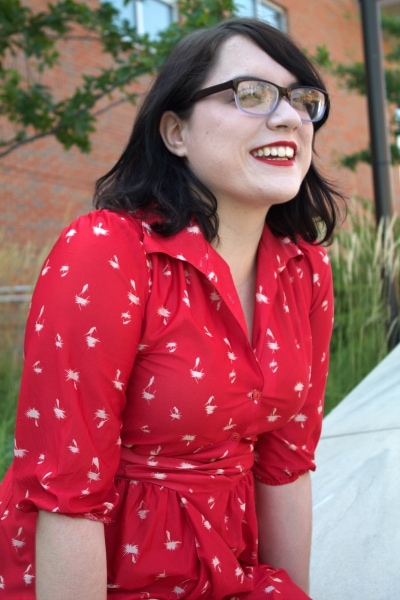 Vintage patterns are fun, eclectic, and eye-catching. Danielle's adorable red dress featured a quirky flamingo print. Talk about unique! She let the dress be the star of her look by wisely pairing it with understated accessories and neutral shoes.
Let us know what you think!
Do you love Danielle's vintage-inspired style? What do you think of her flamingo print dress? Comment below and let us know your thoughts!