During my trip to Austin, Texas, I spent some time at the University of Texas at Austin. While sitting outside of the Main Mall, I saw plenty of people, though no one's outfits really stood out… until Danielle walked by. I was immediately fascinated by her unique style, and I felt that she really embodied the uniqueness Austin is known for.
Danielle 101
Name: Danielle
School: University of Texas at Austin
Year: Senior
Major: European Studies and English
Let's Talk Fashion
Who or what inspires your style? "Androgyny."
Where do you like to shop? "I like to shop at Topshop, Urban Outfitters, and American Apparel."
How would you describe your sense of style? "It is partly Neo-Goth, partly English gentility."
Why did you choose this particular outfit? "I chose it mainly because it is hot outside and for the comfort."
What fashion advice would you give to other students looking to improve their style? "Spend a bit more on [fewer] clothes to get better quality."
What are your favorite trends this season? "I really like the flared trousers and the grunge revival trend."
Do you have any favorite fashion designers? If so, who? "I am really into Acne and Alexander Wang."
What do you do for fun? Any unique hobbies or interests? "I like film, acting, and writing poetry."
If you could raid anyone's closet who's would it be and why? "Alexa Chung because I like her sense of style. She has incredible variety and she is edgy while being classy and chic."
What is one thing you can't leave the house without? "My necklace." (Pictured below)
Elements of Danielle's Outfit
1. Colorful Bag

This cross-body bag in bright cherry red is a smart alternative to the backpacks most students tote around. Danielle's carry-all is a sophisticated way to transport books, notes, and other necessities around campus in a stylish way. In addition, its bold red color makes it a versatile accent piece for any ensemble.
2. An Everyday Accessory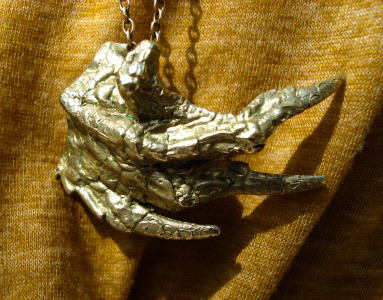 I absolutely love Danielle's talon necklace – it fits so well with her Neo-Goth style. She told me she incorporates this necklace into her outfits every day, making it a common thread in an ever-changing wardrobe. This is a good example of how you can change and play around with your look but keep that one comfort piece that represents you.
3. Hello, Oxfords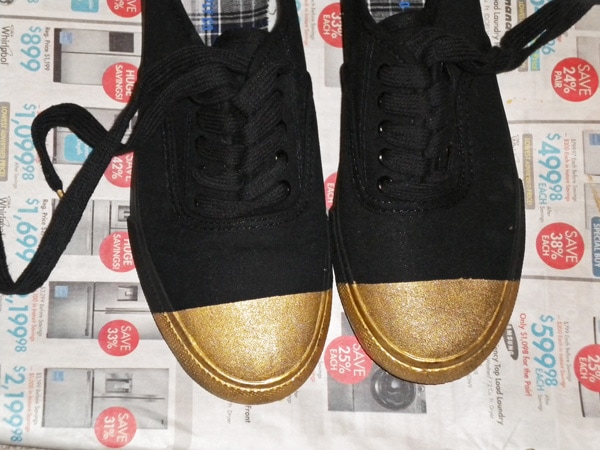 Danielle's shoes have a classic feel with a modern twist, making them a perfect finishing touch for her look. Also, the color ties in with her shirt and pulls the whole outfit together. Not only are they unique and fashion-forward, they also look comfortable, making them a practical, stylish choice for a day of classes.
What do you think?
Do you like Danielle's outfit? Is there an accessory that you like to wear every day? Have you bought a pair of classic oxfords yet? What are you wearing now that fall has hit? Let us know with a comment!