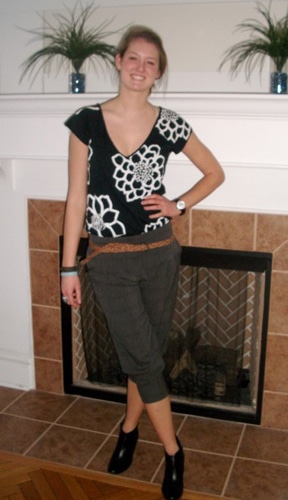 I ran into Courtney in the lobby of one of the apartments on campus and immediately fell in love with her look. It was simple yet chic, which is what every college girl should go for when dressing for class. I even loved that she was braving the winter chill with cropped pants and short sleeves (of course, she was indoors)! Who said spring wouldn't come early this year?
Name: Courtney
Hometown: Collinsville, Illinois
Class Standing: Junior
Major: Fashion Marketing and Management
Some More Details…
Hobbies/Interests: "Volleyball and watching sports. I love being outside and doing anything active. Also boating, wake boarding and going out with the girls on the weekends!"
Who or what inspires your style? "I'm inspired by the way guys dress. I'm into the whole androgynous look."
Where do you like to shop? "I love Urban Outfitters and Free People— if my paycheck can afford it!"
How has your style evolved since college? "I used to wear lots of bright colors and crazy get-ups. Now my look is more subdued and grown-up."
Elements of Courtney's Outfit
1. Cropped Pants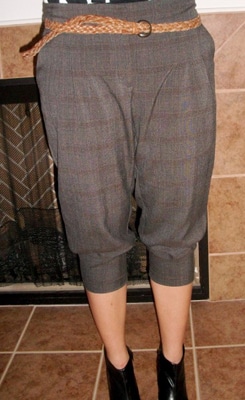 Courtney's pants are awesome because they make her look stand out. Even though she is wearing mostly black, your eyes are immediately drawn to her because the pants add edge to her ensemble.
2. Booties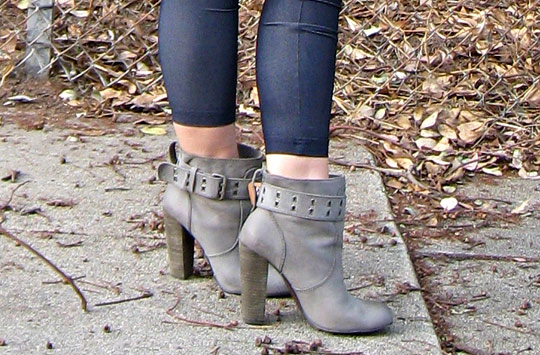 I love that Courtney is wearing booties, proving that heels aren't just for a night out! There is nothing wrong with a little height in your 10 a.m. marketing class – why not experiment and have fun with fashion?
Looks Inspired by Courtney
Outfit 1
Here is a perfect way to get Courtney's look. These pants have a bow instead of belt loops, which will make your look a bit more girly than what Courtney was going for.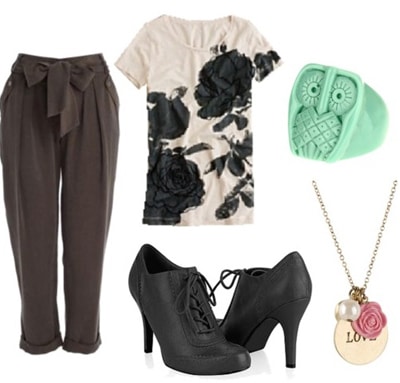 Product Information: Top- J.Crew, Trousers- Debenhams, Booties- Forever 21, Necklace- Forever 21, Ring-Urban Outfitters
Outfit 2
If you would like more of a casual look, but don't know where to start, fear not! Boyfriend jeans are perfect when rolled up and thrown together with a cute tee and booties! Add a braided belt and some easy accessories and your look will seem perfectly effortless.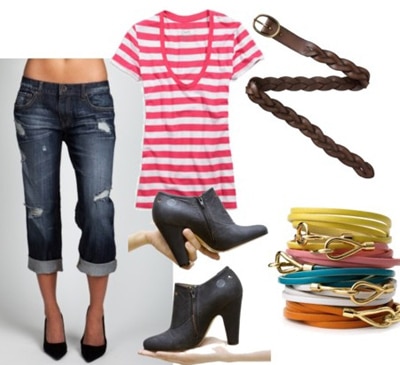 Product Information: Boyfriend Jean- Charlotte Russe, Booties- Totokaelo, Striped T- American Eagle, Bracelets- Nordstrom, Belt- Gap
Outfit 3
If you don't like the idea of walking around in heels all day, then this is an easy alternative to Courtney's look. Just switch out the booties for some bright flats. I matched my flats to this awesome statement belt, but any combination will work.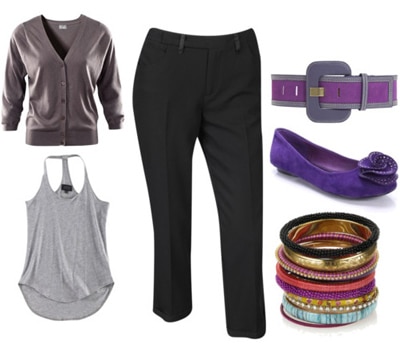 Product Information: Cardigan- H&M, Gray Tank- Moxie, Bangles- , Ballet Flats- Urban OG, Belt- Zappos , Trousers- Forever 21
What do you think?
Are you a fan of Courtney's look? Do you own any trousers? If so are they cropped or full length? How do you wear them? What other inspirations can you derive from Courtney's outfit? Let us know with your comments.