Winter has finally arrived in Richmond with chilly winds and bleak skies, and transitioning from fall to winter has been a challenge. After all, we have to get used to layering again.
While I was trying to dash out of the freezing cold and into the dance building for rehearsal, I spotted Constance walking around in a quirky and cute look. Every time I see her out of her dance clothes, she always has an interesting outfit on. Because of this, I knew I had to take her picture… even though it meant being stuck in the cold for a few more minutes!
Constance 101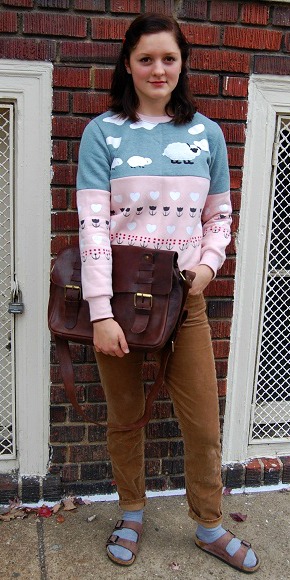 Name: Constance
Major: Dance and Choreography
Year: Sophomore
School: Virginia Commonwealth University
Let's Talk Fashion
Who or what inspires your style? "I'd say it's not a who but a what; earthy tones and comfy clothes mostly."
Where do you like to shop? "I shop online a lot and also secondhand stores."
How would you describe your sense of style? "Comfy-cute, that's me!"
Why did you choose this particular outfit? "I was going to a church meeting, so I wanted to pick something kind of nice, but it's cold, so I wanted to be cozy."
What fashion advice would you give other students looking to improve their style? "Don't be afraid to go for unusual looks."
What are your favorite trends right now? "I'm going to have to say the man bun."
Do you have any favorite fashion designers? If so, who? "Alexander Wang and Junya Wantanabe men's [line]. I'm really into menswear right now."
What do you do for fun-do you have any unique hobbies or interests? "I enjoy rock climbing a lot."
If you could raid anyone's closet, who would it be and why? "My best friend Aaron, because his style is always on point."
Elements of Constance's Outfit
1. Printed Sweater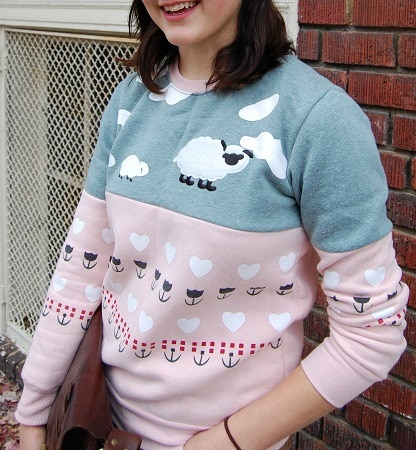 I love the unique print of Constance's sweater. It's not something you see every day and is definitely eye-catching. With pastel colors and unexpected shapes, this sweater is a unique staple for the colder months of the year.
2. Birkenstocks and Socks, Oh My!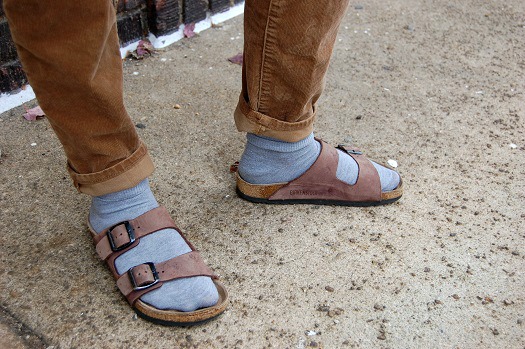 Constance is one of the only people that I've seen pull off the risky Birkenstocks and socks combination. While Birkenstocks were extremely fashionable over the summer, Constance transitions these sandals into winter by wearing them with pale blue socks. The two colors pair nicely together and the blue hue also matches her sweater.
3. Adorable Hair Accessory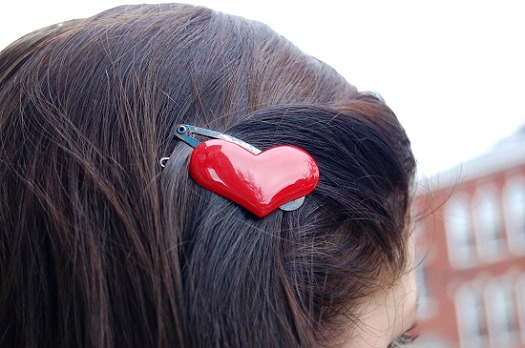 Her vintage red heart hair clip accents the playful feeling of Constance's outfit. The bright red pops against her dark brown hair and boosts the quirkiness of her awesome ensemble.
What do you think of Constance's look?
Do you adore her heart clip and her funky sweater? Do you ever wear Birkenstocks? Let us know what you think in the comments section below!