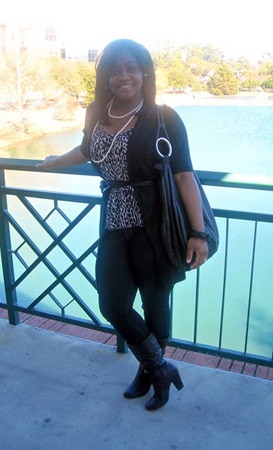 CLICK PHOTO TO ENLARGE
It seems Mother Nature doesn't know what she wants. Its a beautiful 78 degrees one day, and the next it's a bone-chilling 45 degrees. The inconsistency makes layering an important element on staying fashion-forward and comfortable. The lovely Breana has mastered the art of layering effortlessly.
Breana 101
Name: Breana M
Age: 19
University: Georgia Southern University
Year in College: Sophomore
Major: Sociology
Style Inspiration: "My little sister and anyone fashionable I can find."
Where do like to shop? "Anywhere with cute clothes"
Elements of Breana's Outfit
1. Layers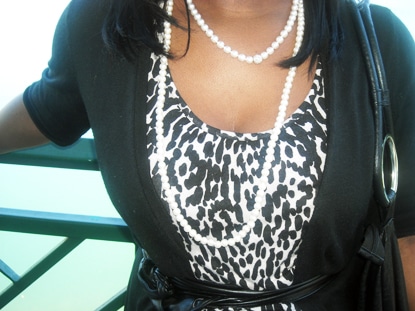 Layers are very important during transitional months. Layering adds dimension, flatters figures, and gives that "oomph" we all need in every outfit. Breana layers a printed top with a black cardigan, and piles her awesome accessories on top.
2. Statement Ring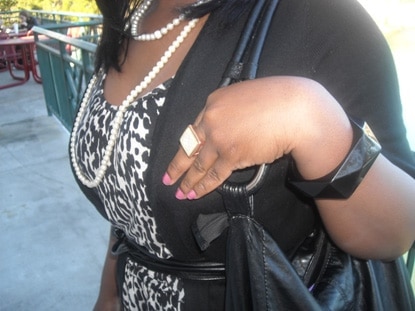 Accessories add excitement to any outfit. Finger jewelry is an amazing way to add a funky twist to any normal outfit.
Looks Inspired by Breana
Breana's layered look is simple for any college girl to emulate! First find an eye-catching top, like Breana's printed one. Then, to really add spunk to your outfit, add a cozy cardigan, and top it off with a belt – and viola! Or, if you want to just build on a plainer outfit, pile on gorgeous necklaces and rings, like Breana did.
Outfit 1:
The first outfit really focuses on accessories, a large flower headband, patterned flats, dome ring – all on a blank canvas of black on black.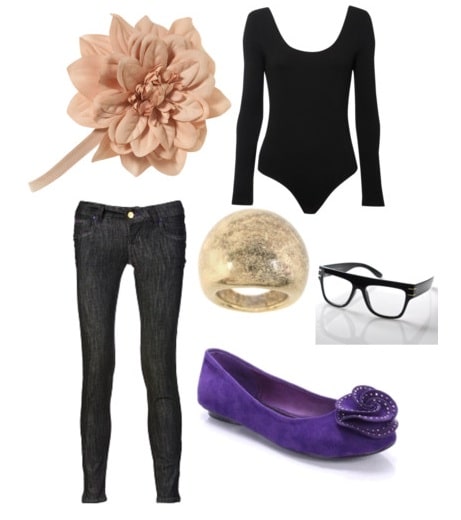 Products: Flower Headband- TopShop, Ring- ASOS, Flats- Urban OG, Jeans- Shop Ecko, Leotard- Oasis , Glasses- 80's Purple
Outfit 2:
The second outfit focuses more on layers, following Breana's style with a printed top, cute pearls, and waist-cinching belt.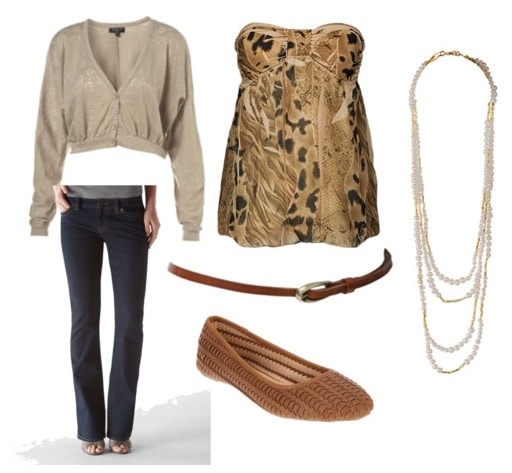 Products: Sweater- TopShop, Top- Buckle, Flats- Urban Outfitters, Jeans- Calvin Klein, Belt- ASOS, Necklace- Forever 21
What do YOU think?
Do you love Breana's style as much as we do? Do you own any statement rings? Describe! Also, how to you layer?! Are you still experiencing extreme weather? Leave us a comment!